An evolving reading list highlighting critical voices in art and design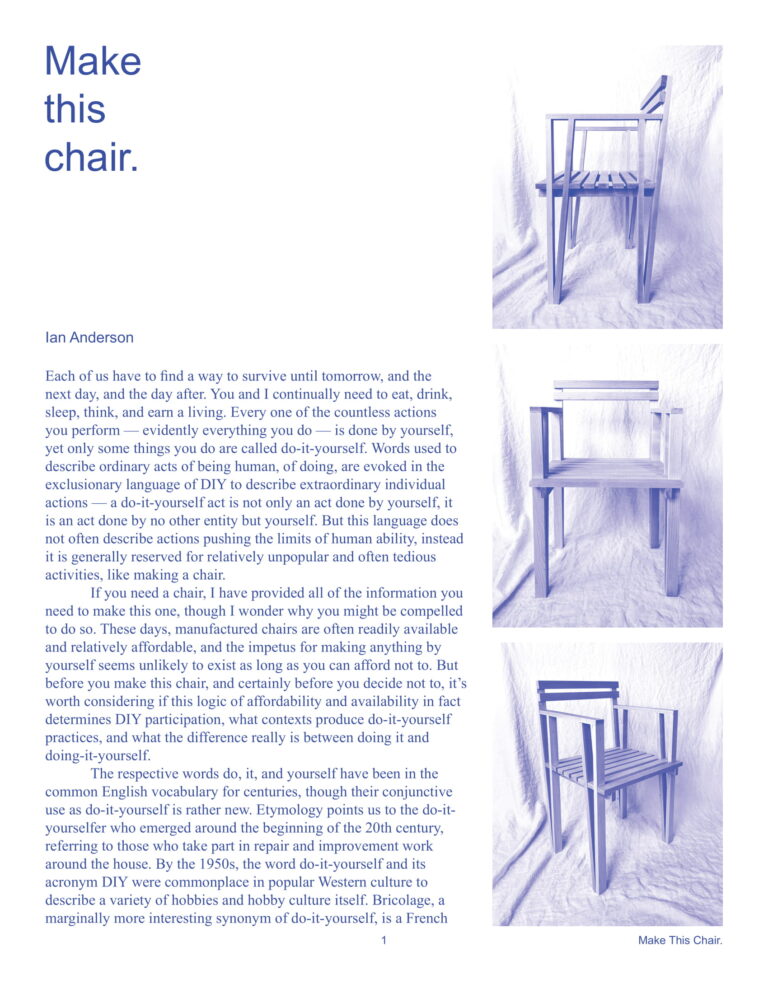 Make this chair.
The first of a series of writings from Ian Anderson analyzing the history, development, and significance of DIY practices. Anderson argues that DIY is fundamentally a reaction against modernity, and a tool often used to repair and respond to the forceful "progressive" effects of modernity.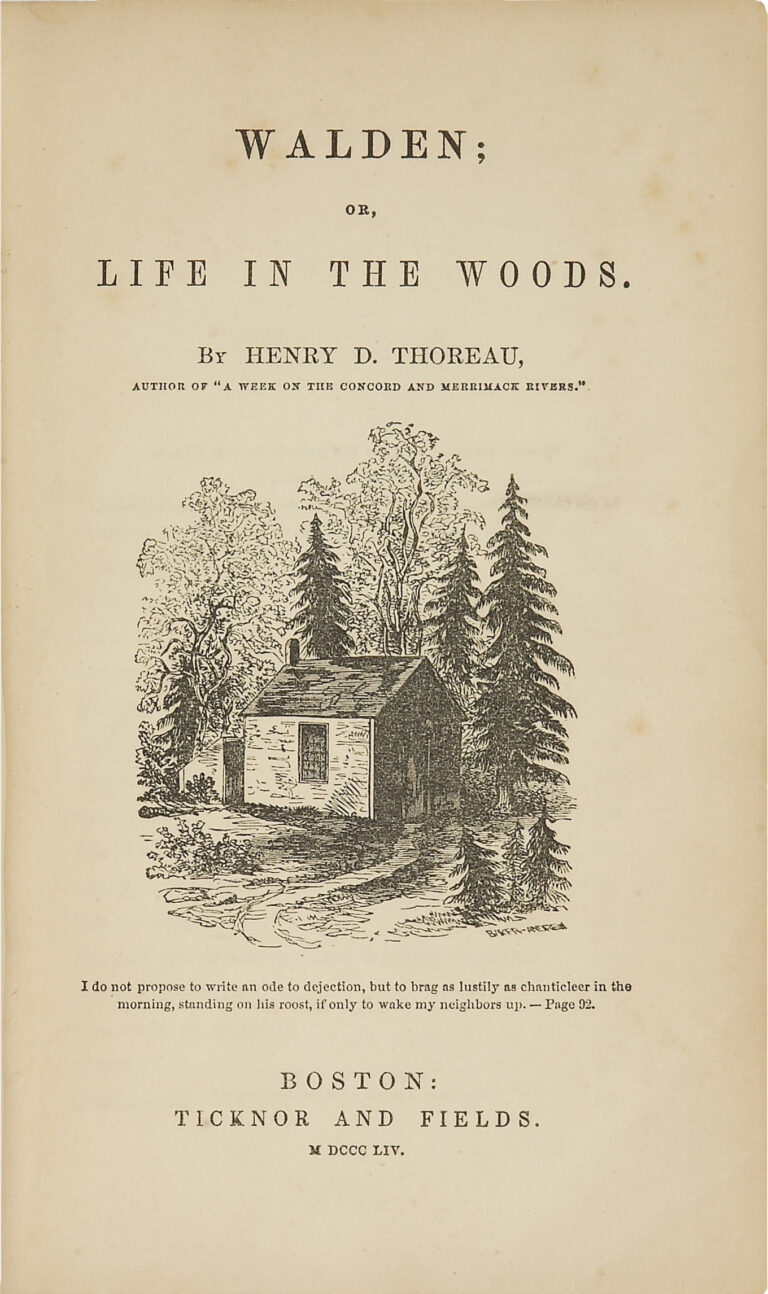 Walden
Thoreau was writing at a time of rapid industrial development. Communication was speeding up, railroads were connecting people to distant places, and society was developing structures of dependence and control. As one of the transcendentalists, Thoreau saw the virtues of a life lived without the influence of this development encroaching on it. In this sense, he was one of the first to engage in a discourse of a sort of DIY. Most of us today feel just as he did before he went to the woods, and we have quite a lot to learn from what he experienced there.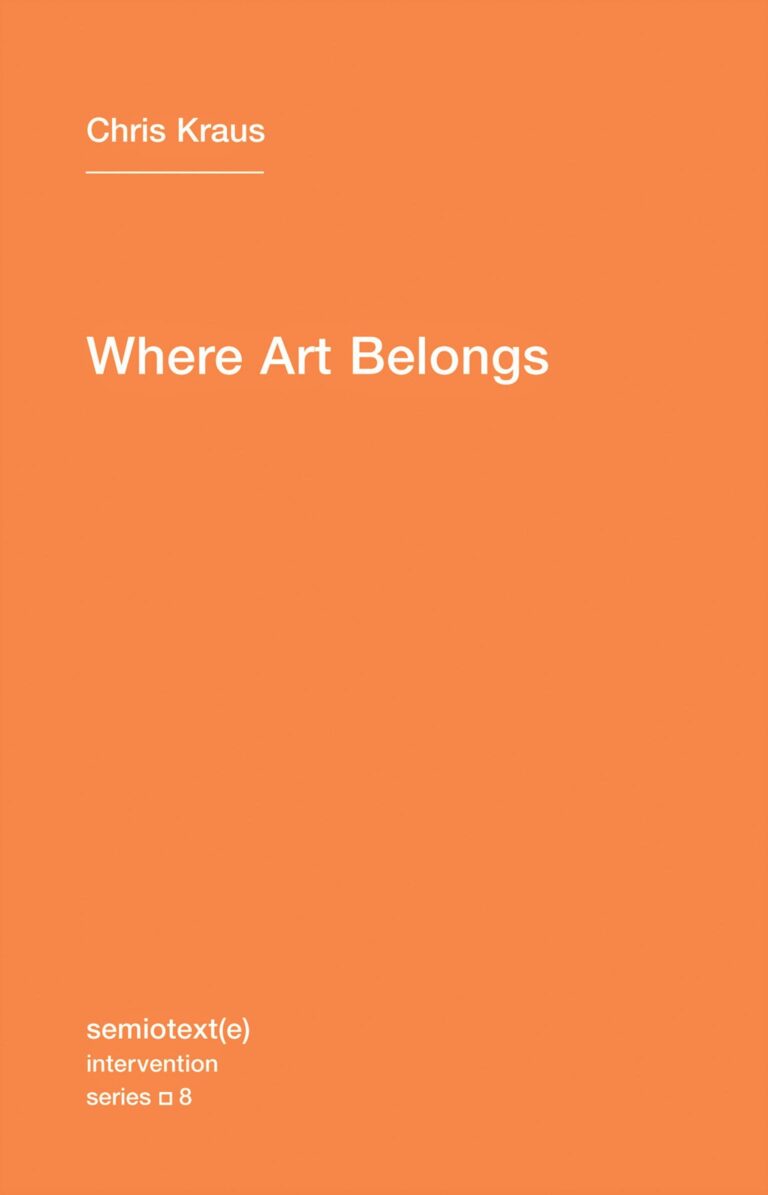 Where Art Belongs
In Where Art Belongs, Chris Kraus examines artistic enterprises of the past decade that reclaim the use of lived time as a material in the creation of visual art. Chronicling the sometimes doomed but persistently heroic efforts of small groups of artists to reclaim public space and time, Where Art Belongs describes the trend towards collectivity manifested in the visual art world during the past decade, and the small forms of resistance to digital disembodiment and the hegemony of the entertainment/media/culture industry. For all its faults, Kraus argues, the art world remains the last frontier for the desire to live differently.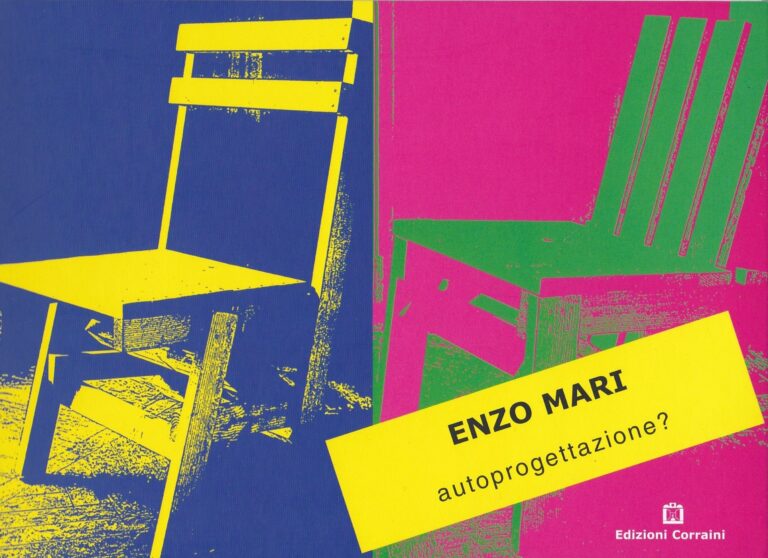 Autoprogettazione
Autoprogettazione, a manual for producing easy-to-assembly furniture with rough boards and nails, is a widely referenced work to this day. Influencing infinite projects over the years, including Self-assembly, Mari's motivations for presenting these instructions were not simply to provide cheap and open-sourced designs. Mari understood that through making furniture, one would gain a better understanding of how that furniture is made, be proud of what one has made, and think critically about how furniture is generally made (and made from).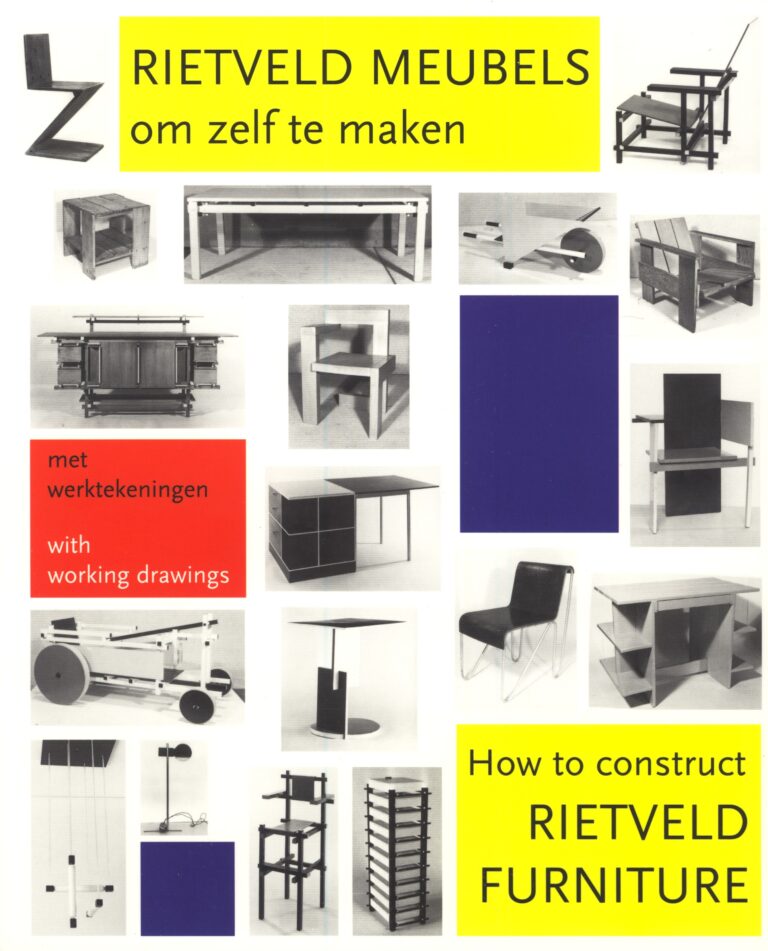 How to Construct Rietveld Furniture
Rietveld was a major designer and architect in the Dutch De Stijl art movement of the early 20th century. This volume documents his best-known and most typical furniture designs down to the smallest detail. The book contains working plans, measurements, detail drawings, lists of materials and instructions for the assembly of each piece, as well as historical information about each one.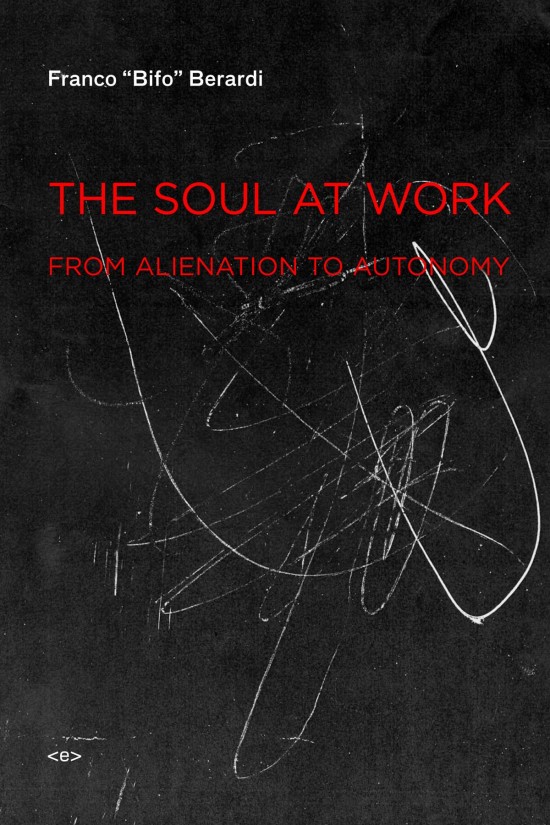 The Soul At Work
"We can reach every point in the world but, more importantly, we can be reached from any point in the world. Privacy and its possibilities are abolished. Attention is under siege everywhere. Not silence but uninterrupted noise, not the red desert, but a cognitive space overcharged with nervous incentives to act: this is the alienation of our times..." Capital has managed to overcome the dualism of body and soul by establishing a workforce in which everything we mean by the Soul—language, creativity, affects—is mobilized for its own benefit. Industrial production put to work bodies, muscles, and arms. Now, in the sphere of digital technology and cyberculture, exploitation involves the mind, language, and emotions in order to generate value—while our bodies disappear in front of our computer screens.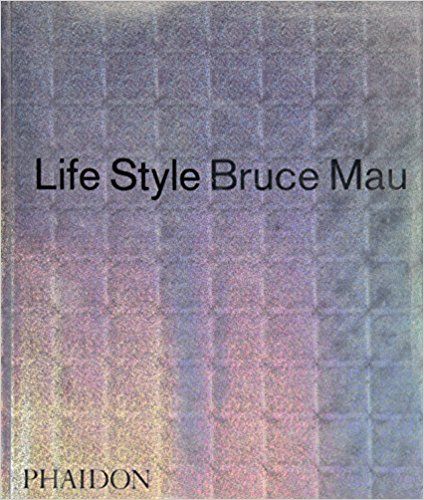 Life Style
Bruce Mau's writing and work critically engages what he calls the global image economy: a new world order characterized by the impact of sophisticated reproduction technology, the proliferation of logos and printed advertisements, digitally manipulated imagery, celebrity culture, and electronic commerce, among other late-twentieth-century phenomena. His perspective is refreshing and honest, and surprising, given what little substantive critique designers are engaging in today.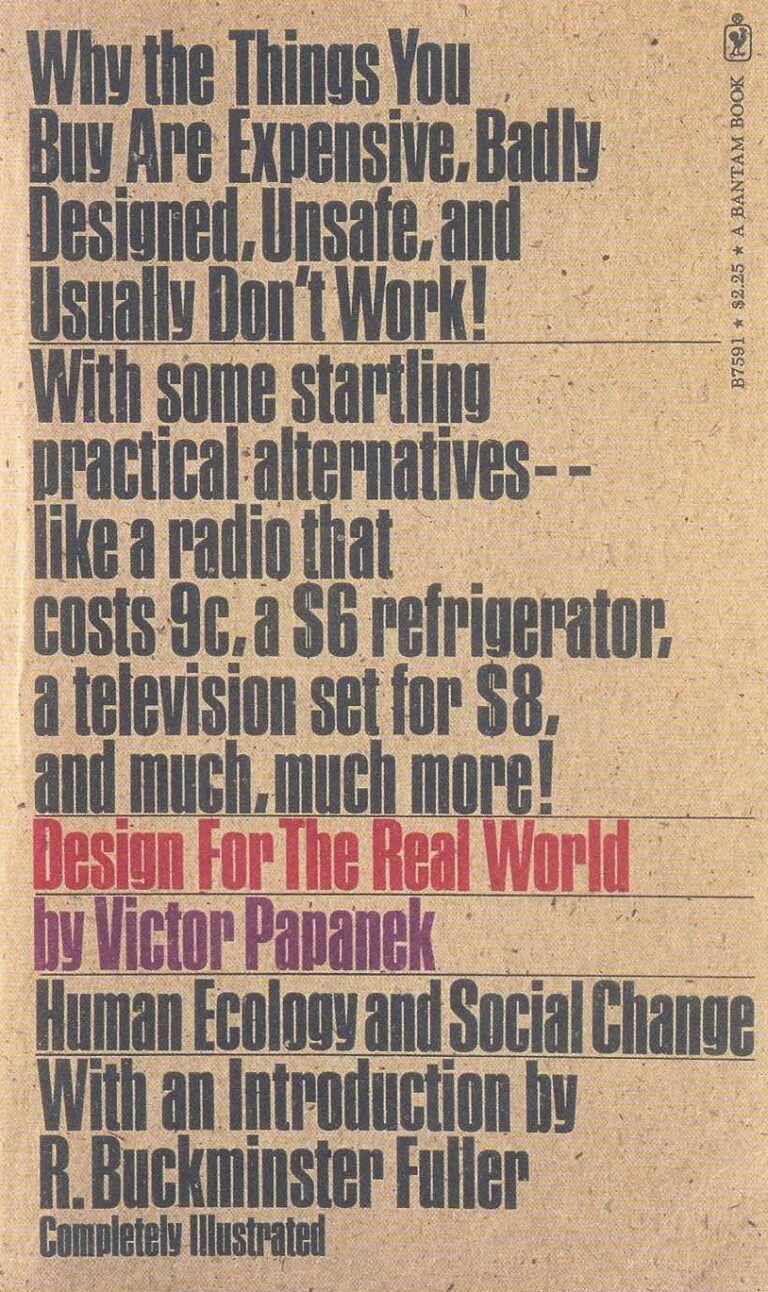 Design for The Real World
One of the first criticisms of design to reach a major audience, Design for The Real World has been in print every year since the day it was released over 40 years ago. Papanek describes countless sins of the designer and proposes infinite ways to change the destructive path of not only the designer but the world's dependency on unsafe, unnecessary, and irresponsible products. Not without its flaws, Papanek's criticism is not complete and at times misguided, yet most of his criticisms are largely valid and give us a place to start.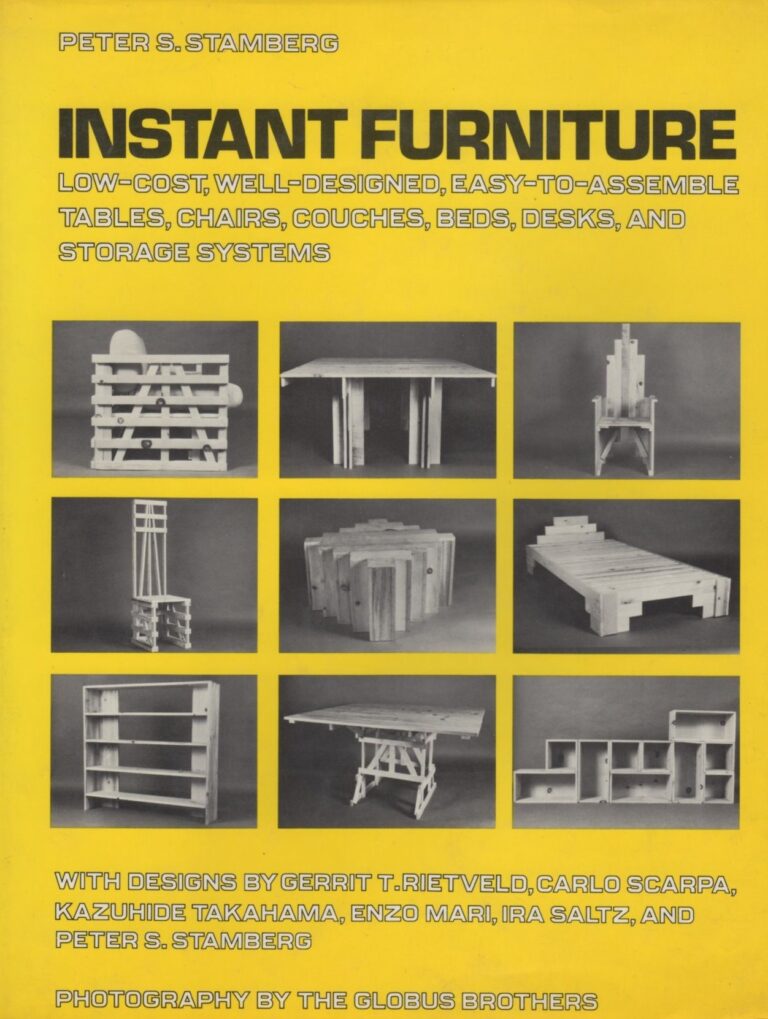 Instant Furniture
Stamberg provides instructions to assemble numerous low-cost, well-designed, easy-to-assemble tables, chairs, couches, beds, desks, and storage systems designed by Rietveld, Scarpa, Takahama, Mari, Saltz, and Stamberg himself.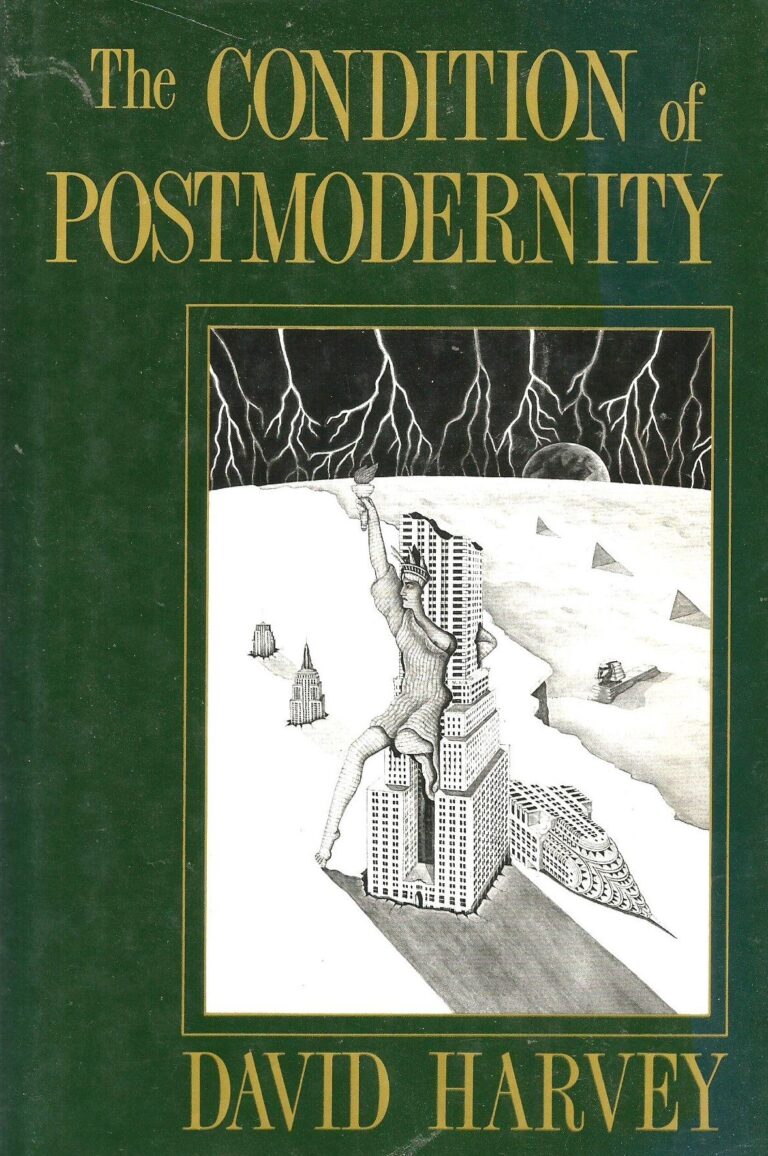 The Condition of Postmodernity
Harvey describes the major underlying social-cultural and economic motivations behind modernism and postmodernism in a way that is thoroughly eye-opening. All fans of postmodern art and design should read this to understand why you are drawn to postmodernism and how the ideals of the movement still permeates our lives in a major way. The weight of Harvey's logic helps to counteract the seemingly radical nature of his explanations and force us to reflect on the origins, motivations and implications of our cultural ways.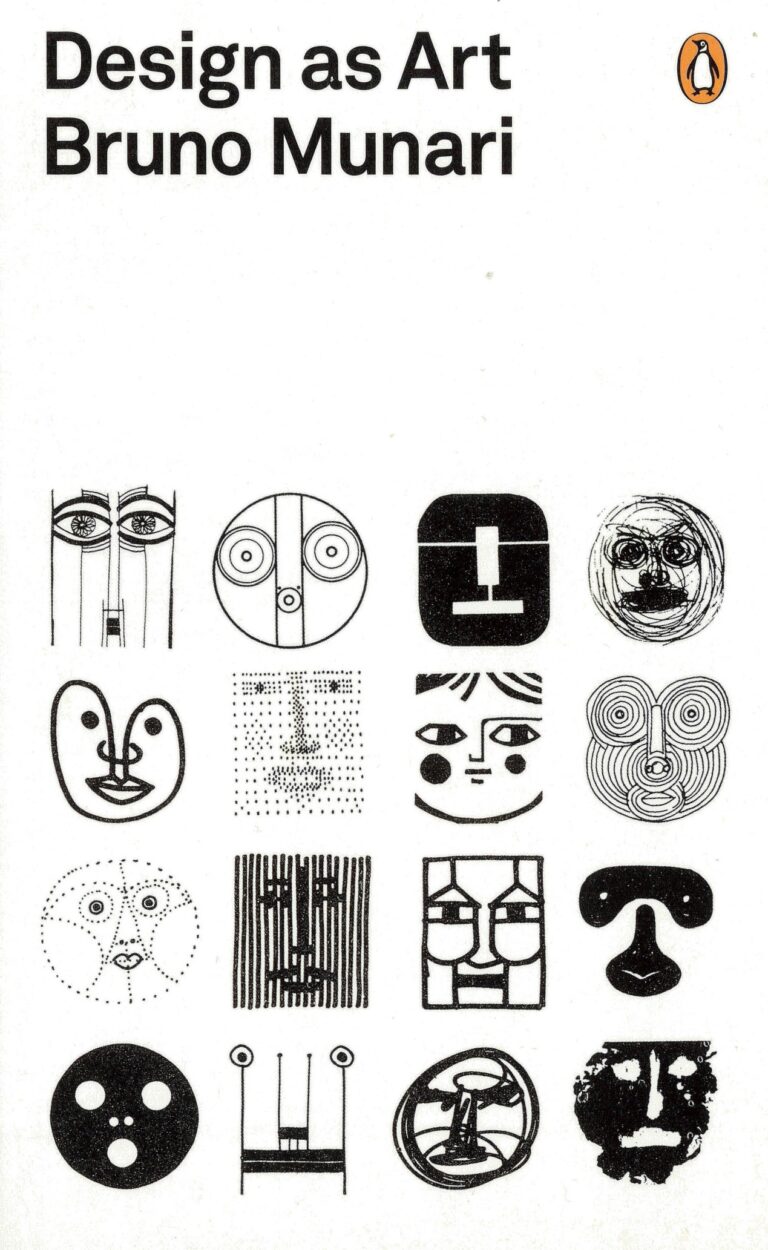 Design as Art
Munari insisted that design be beautiful, functional, and accessible, and this enlightening and entertaining book sets out his ideas about visual, graphic, and industrial design and the role it plays in the objects we use everyday. Lamps, road signs, typography, posters, children's books, advertising, cars, and chairs—these are just some of the subjects to which he turns his illuminating gaze. How do we see the world around us?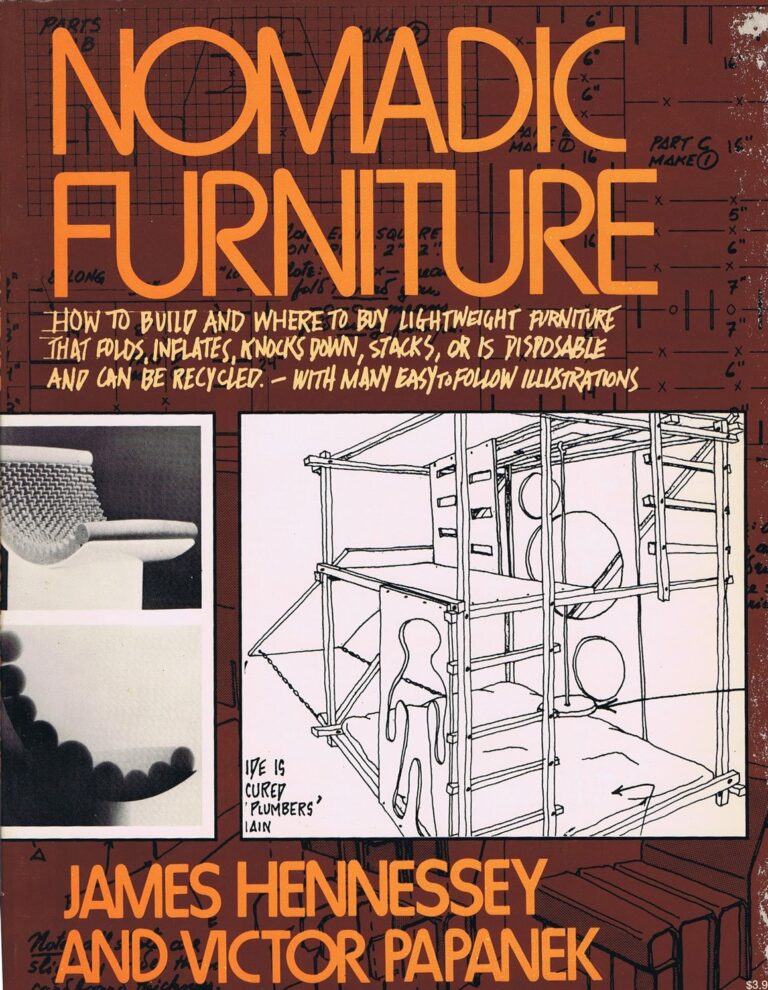 Nomadic Furniture
Papanek and Hennessey offer simple instructions for making beds, chairs, sofas, stools, and tables, using inexpensive and recycled materials. This manual succeeds years of Papanek's design criticism and is a logical response to problems stemming from over-consumption. Nomadic Furniture attempts to address the increasingly dire need to identify sustainable approaches to living and enjoying life.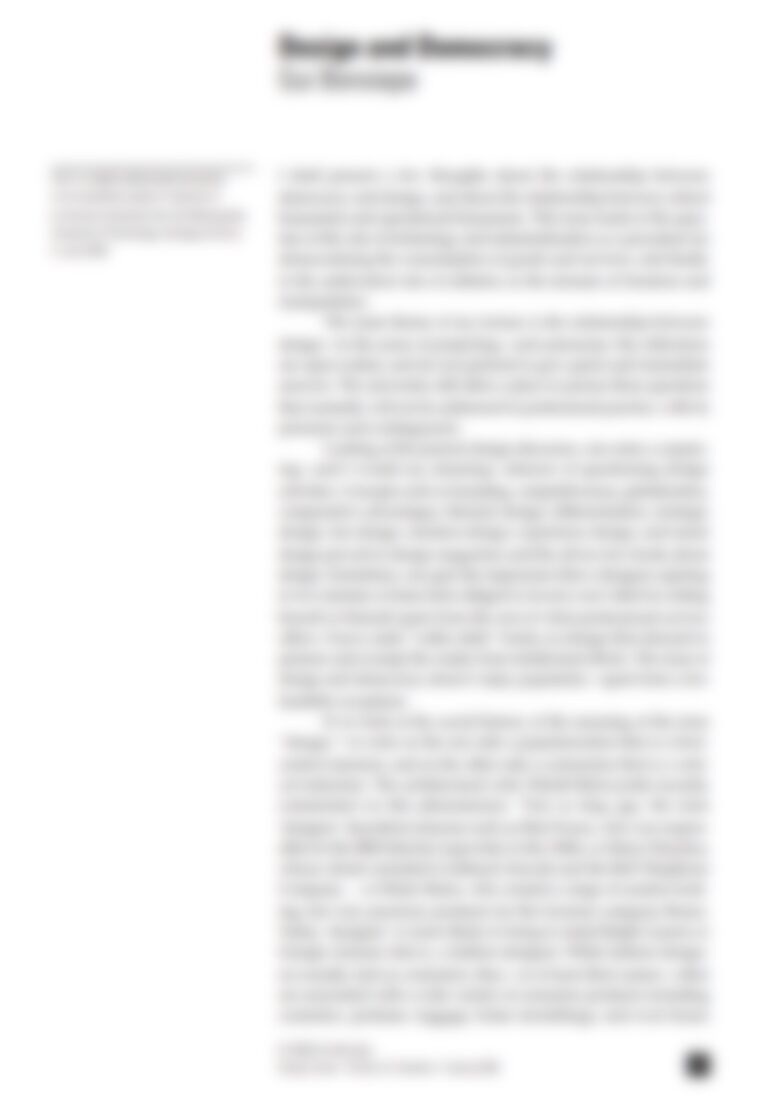 Design and Democracy
In his 2005 lecture, Gui Bonsiepe outlines the content of Design and Democracy: "I shall present a few thoughts about the relationship between democracy and design, and about the relationship between critical humanism and operational humanism. This issue leads to the question of the role of technology and industrialization as a procedure for democratizing the consumption of goods and services, and finally to the ambivalent role of esthetics as the domain of freedom and manipulation."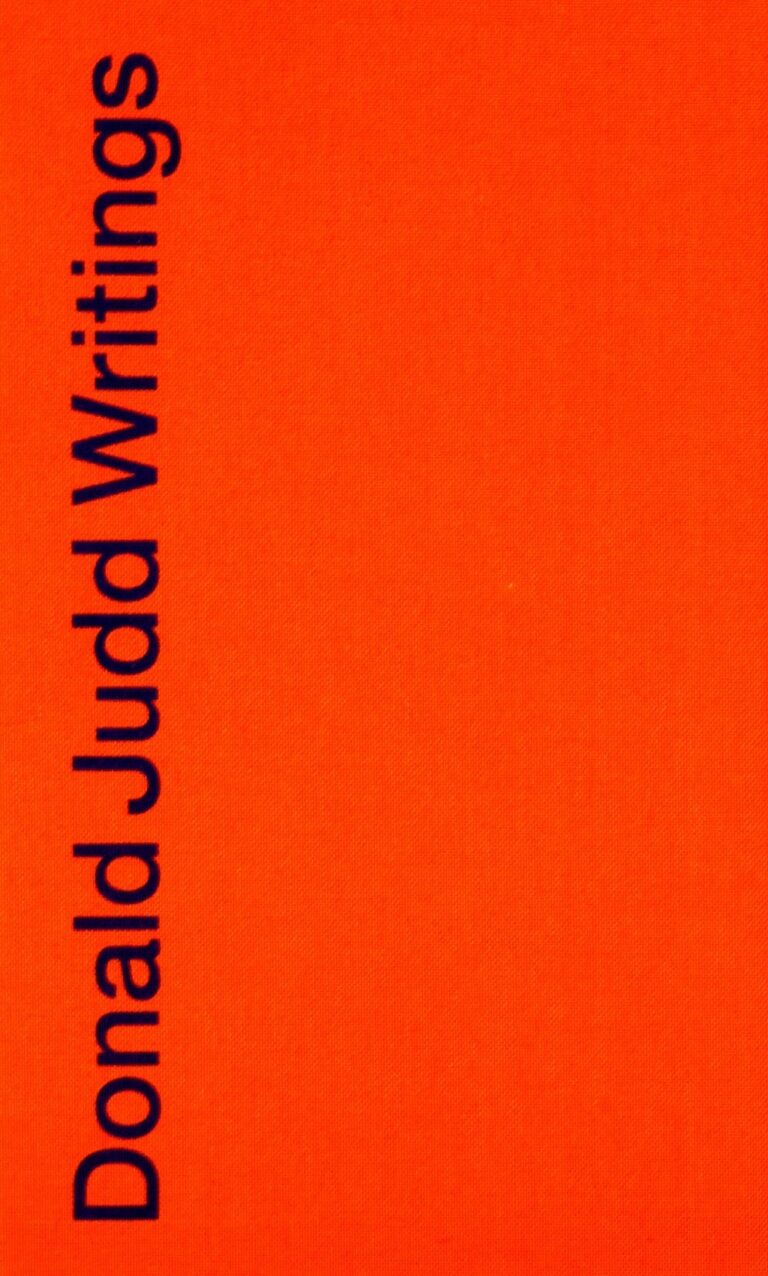 Donald Judd Writings
Judd's writings give his art a voice to dispute the public's shallow understanding of his "minimalist" work, and shed light on his motivations for art-making. A thorough critic of consumer culture and capital's negative influences, Judd is one of many political voices in the world of art and one of surprisingly few political voices in the world of design.