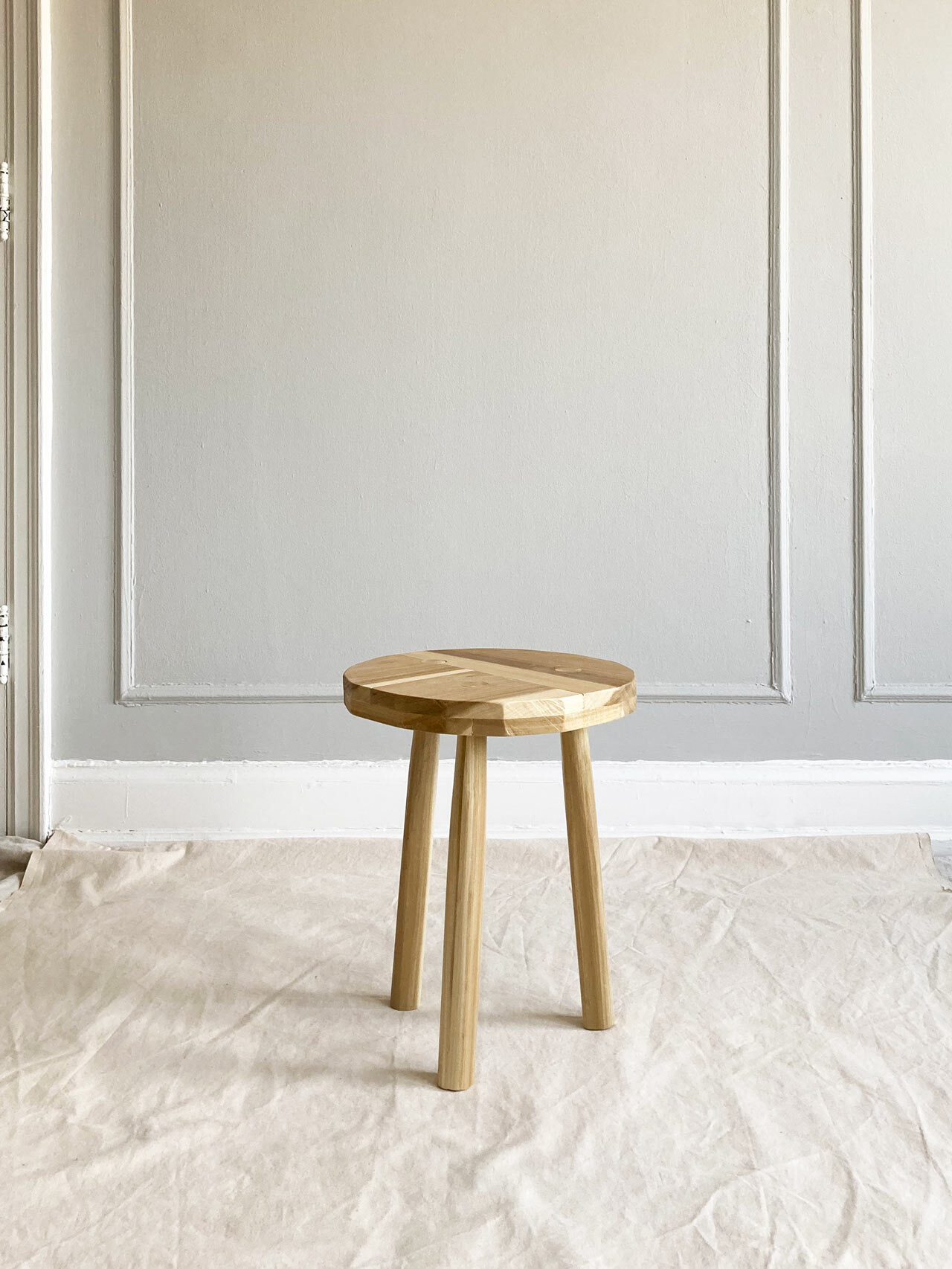 Simple Joinery Scrap Wood Stool
Design and photography by Ian Anderson
Published in Spring 2021
This stool, a collage of scrap wood made utilizing modern versions of joinery methods like those used by John Surlis for his Leitrim Stool, is quite easy on the eyes because of its organic form. Tools like the quick bar clamp and the hand block planer are fun to use, making the 1 full day assembly time fly by.
Smooth Planed Hard Wood, Various Sizes
*Any popular hardwood can be used, like Poplar, Birch, Beech, Cherry, and Oak.
Softer
hardwoods like Cherry and Poplar are recommended.