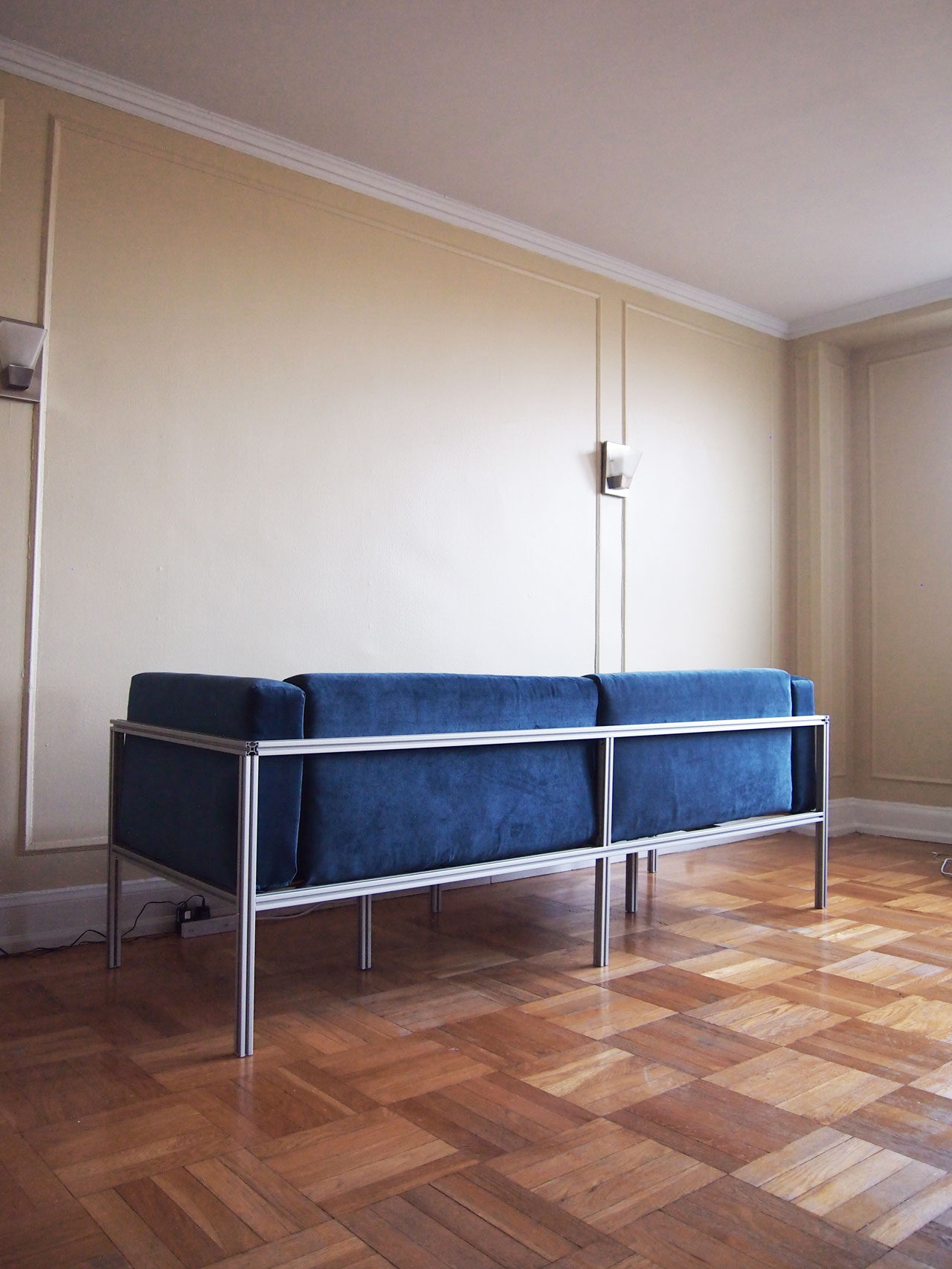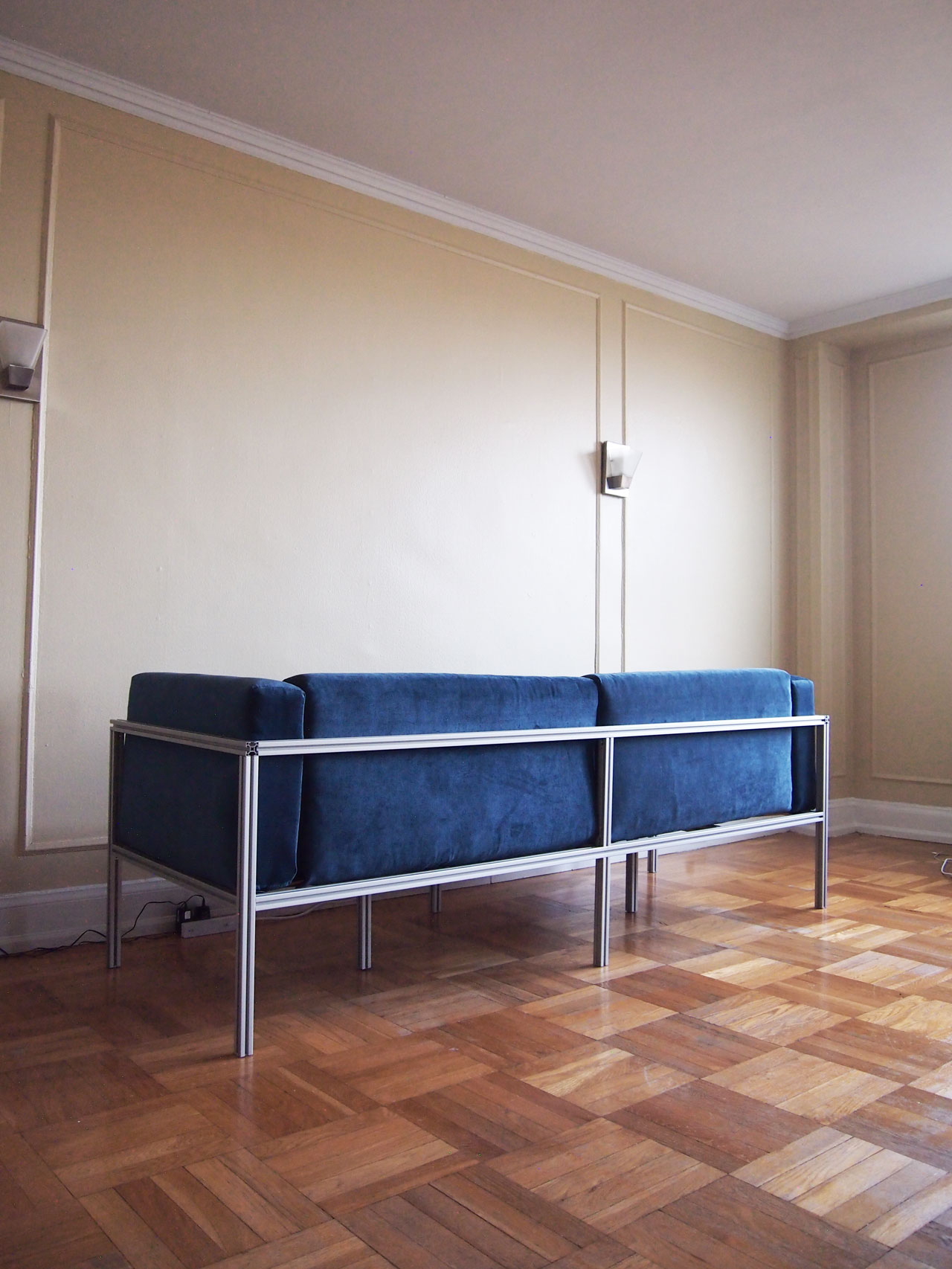 Design and photography by AANDERSSON
Published in Spring 2019
This sofa employs one of the simplest production processes of any structured and refined sofa in production today. The design is a result of countless compromises, experiments, and simplifications to distill the assembly to 24 steps that can be done within the course of about 6 hours by anyone that has the right tools and enthusiasm. The 26 pieces of lightweight aluminum framing can be completely taken apart and re-assembled in 30 minutes for easy moving. Parts for this difficult to assemble design cost on average 700 USD.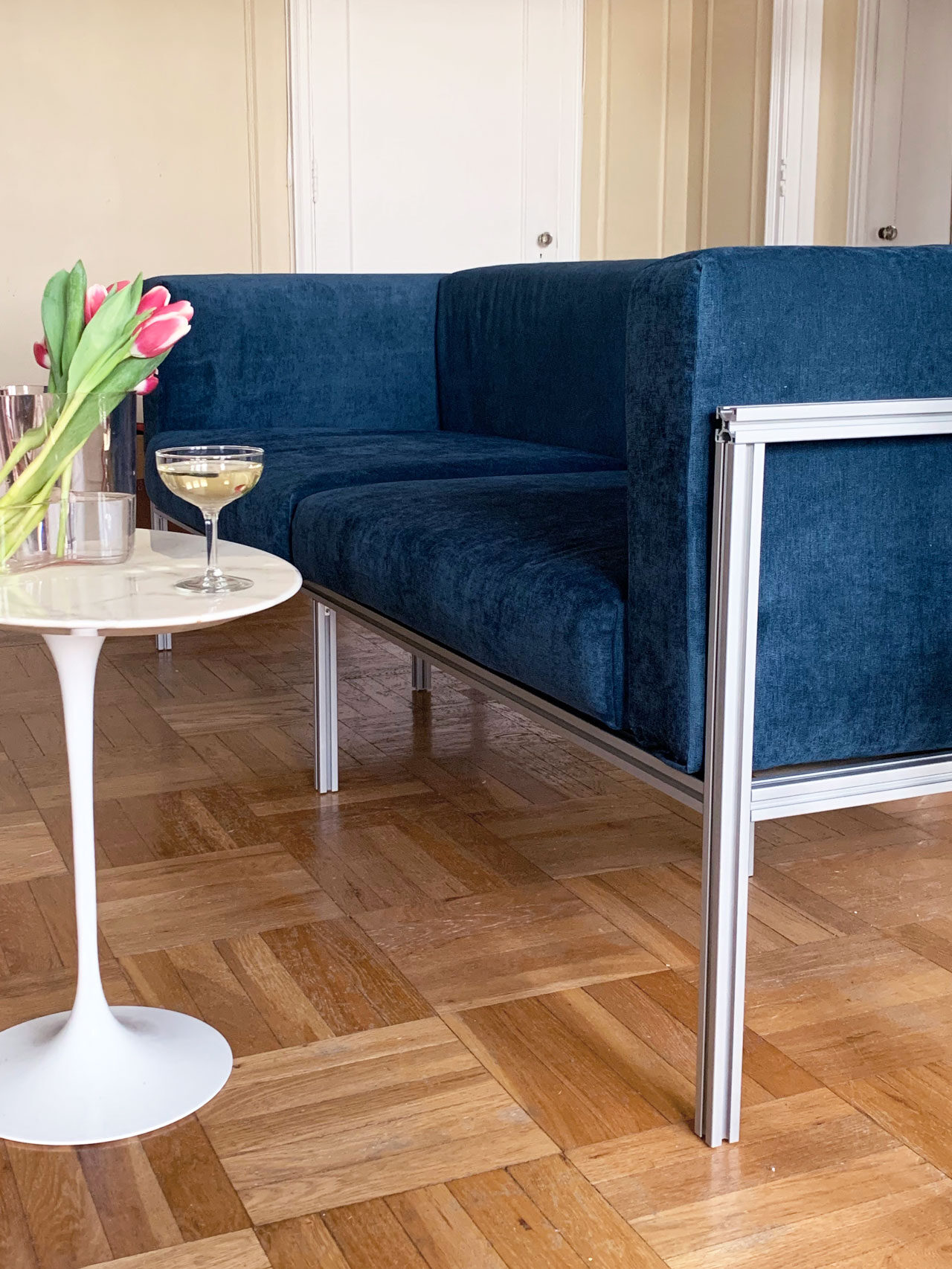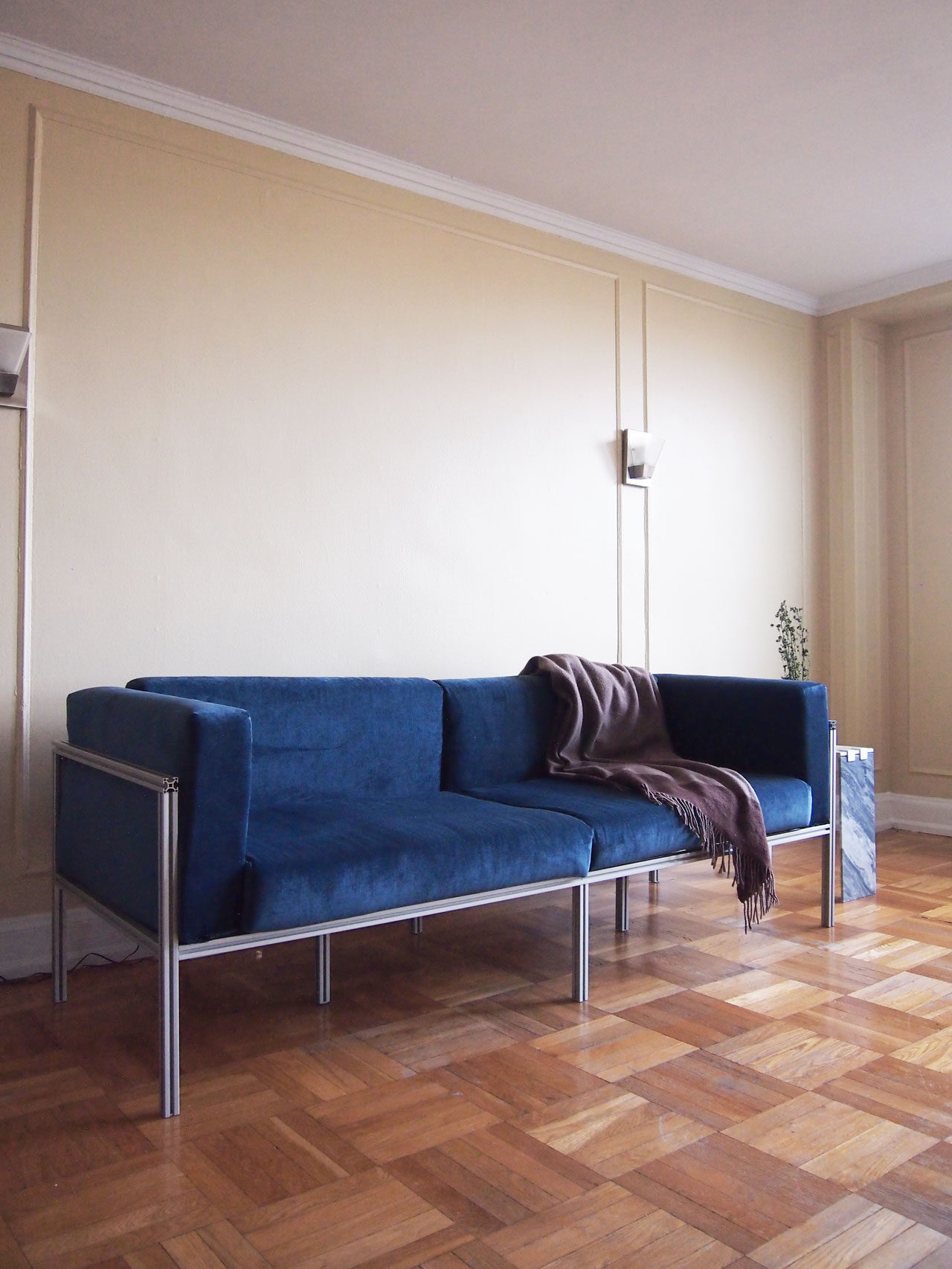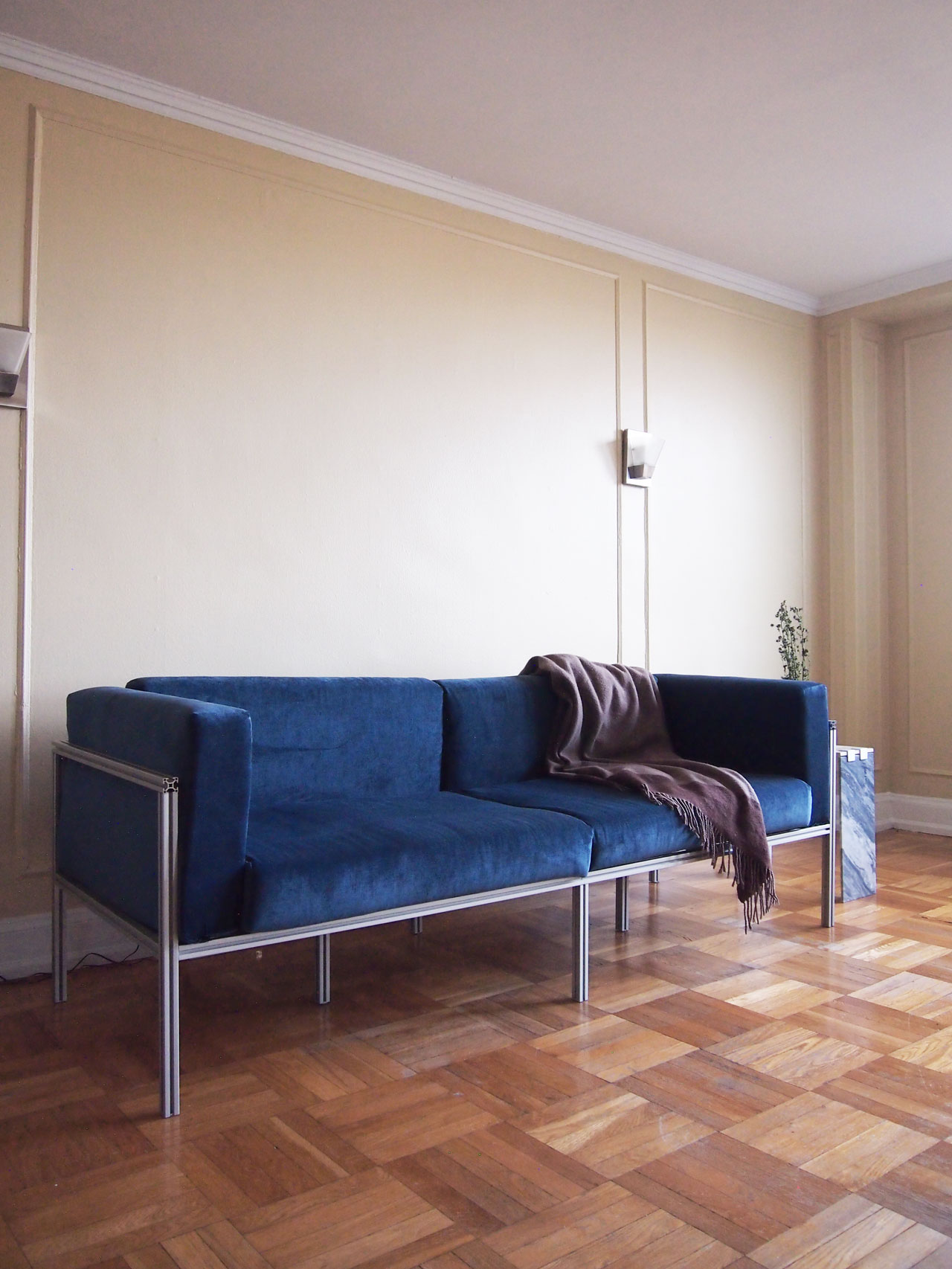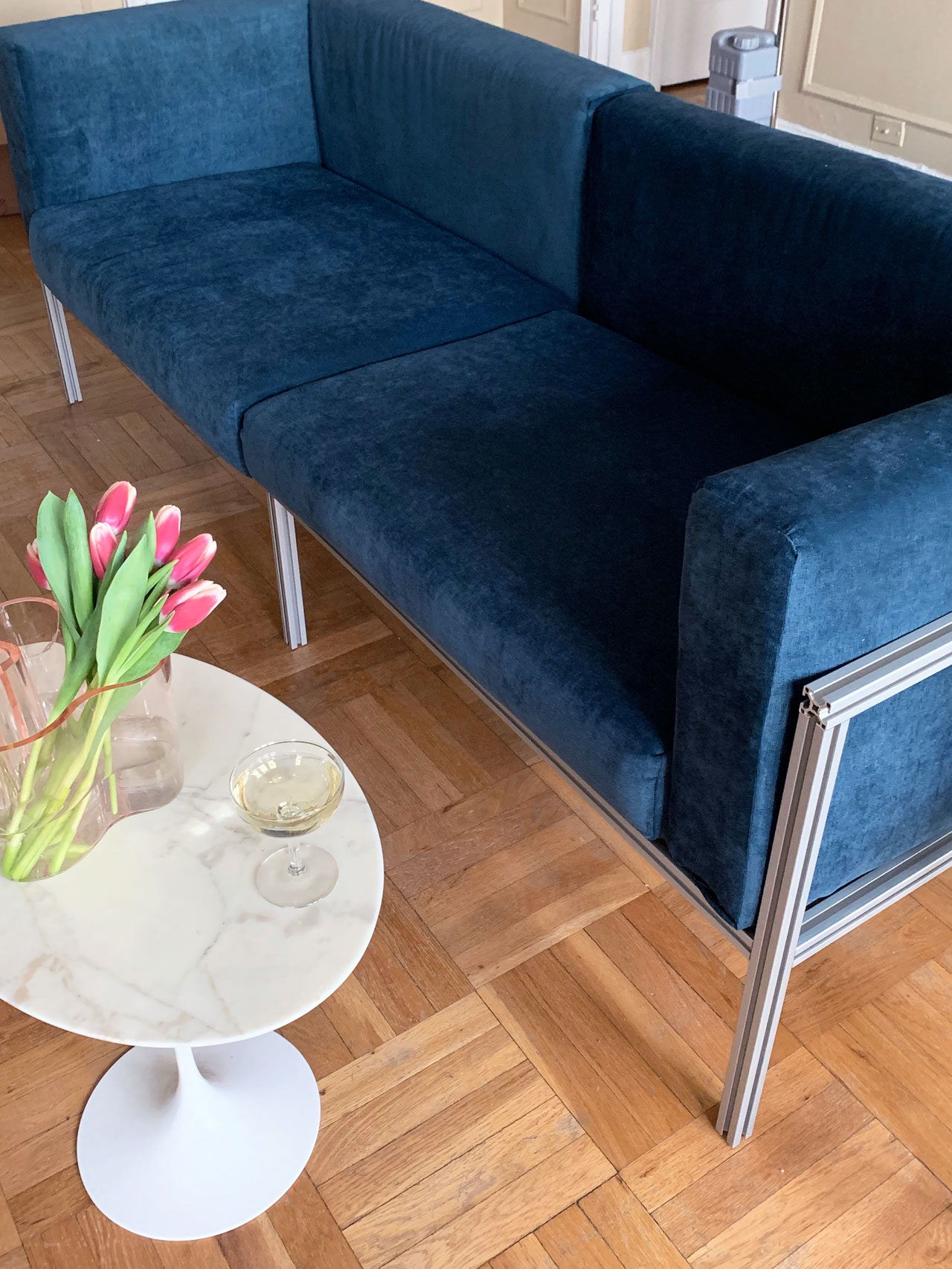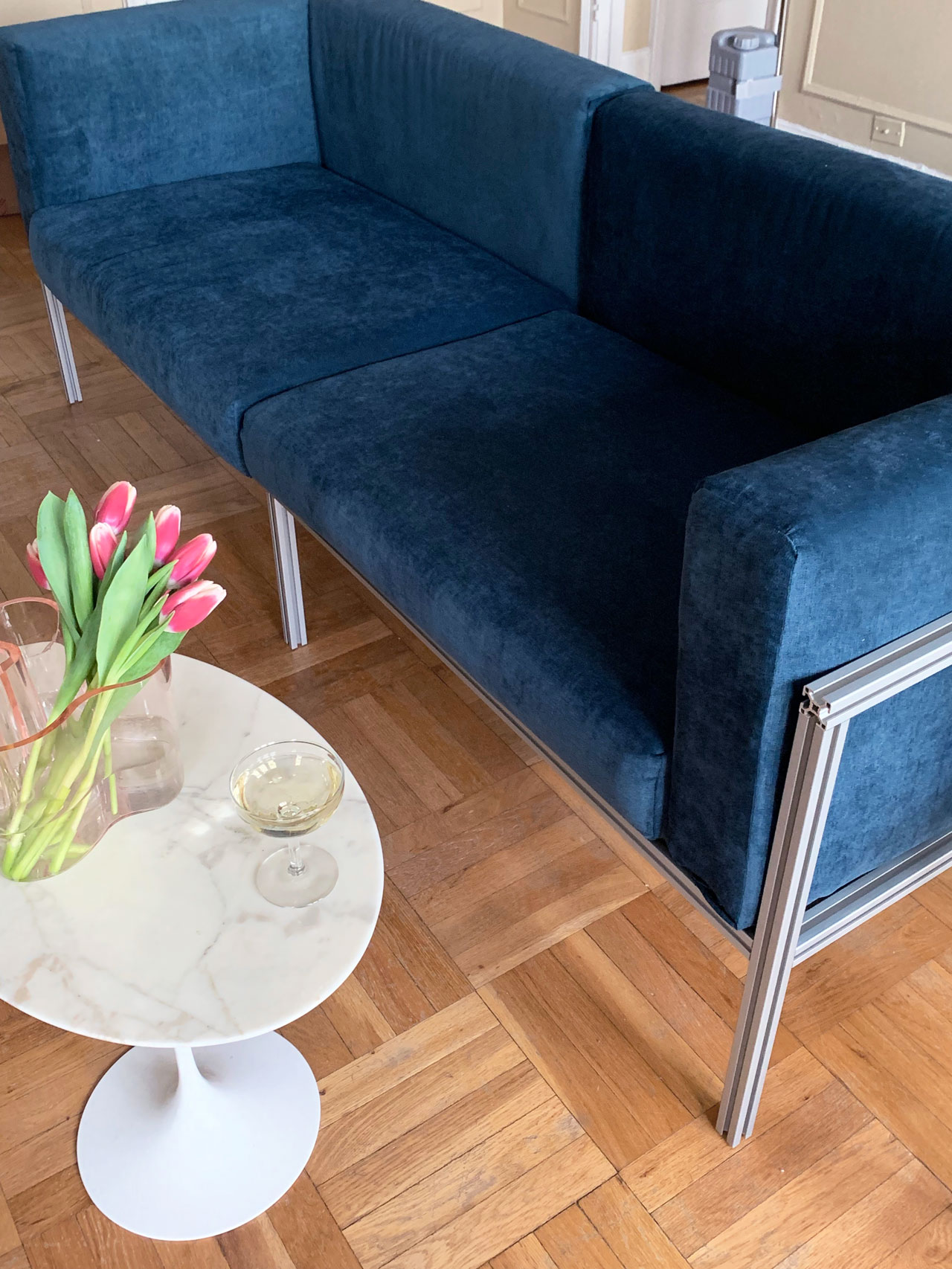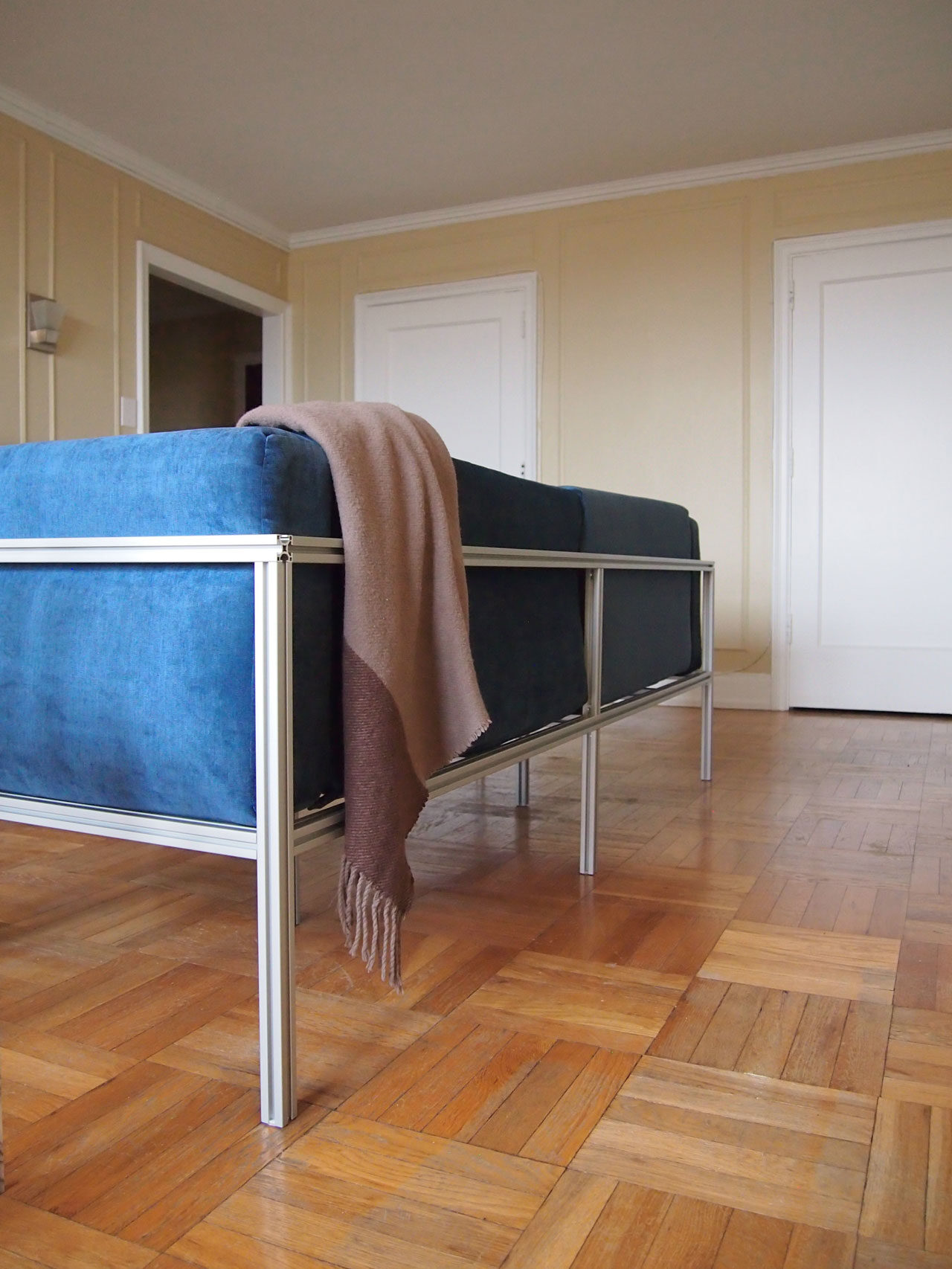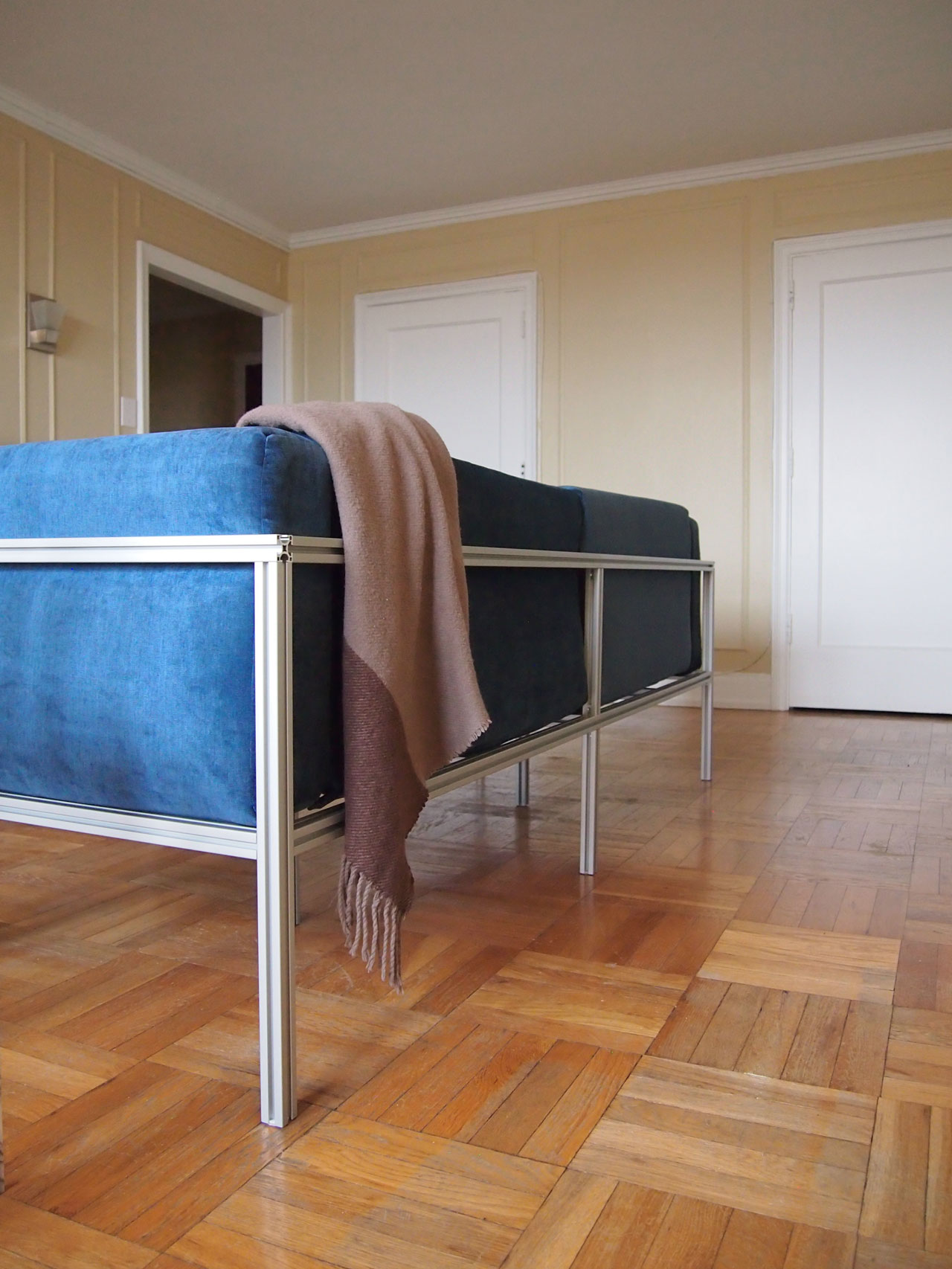 Anodized T-slotted Aluminum Frame, 30mm x 30mm
Quantity required: 6 x 1070mm length, 7 x 730mm length, 7 x 300mm length, 2 x 790mm length, 4 x 630mm length
HD36 High Quality Cushion Foam, 5in (13cm) thickness
Quantity required: Two of each: 25in x 37in (63cm x 94cm), 18in x 30in (46cm x 76cm), 18in x 37in (46cm x 94cm)
Polyester Fiberfill Batting, 60in x 15ft (1.5m x 4.5m), 1in (2.5cm) Thick
Quantity required: 1
Velvet Upholstery Fabric, 10yd (9m), More Colors
Replaces: Slate Velvet Upholstery Fabric, 10yd (9m)