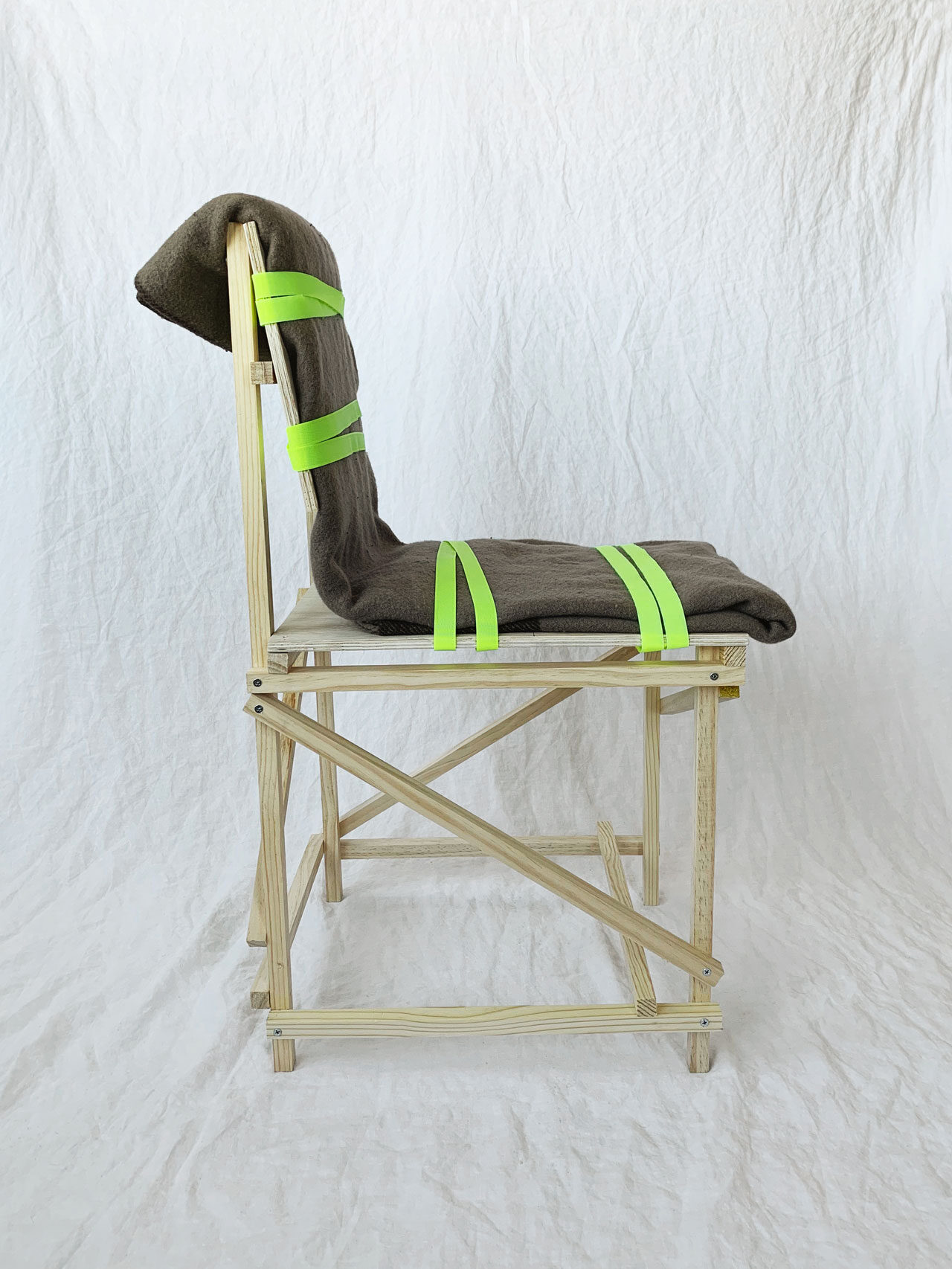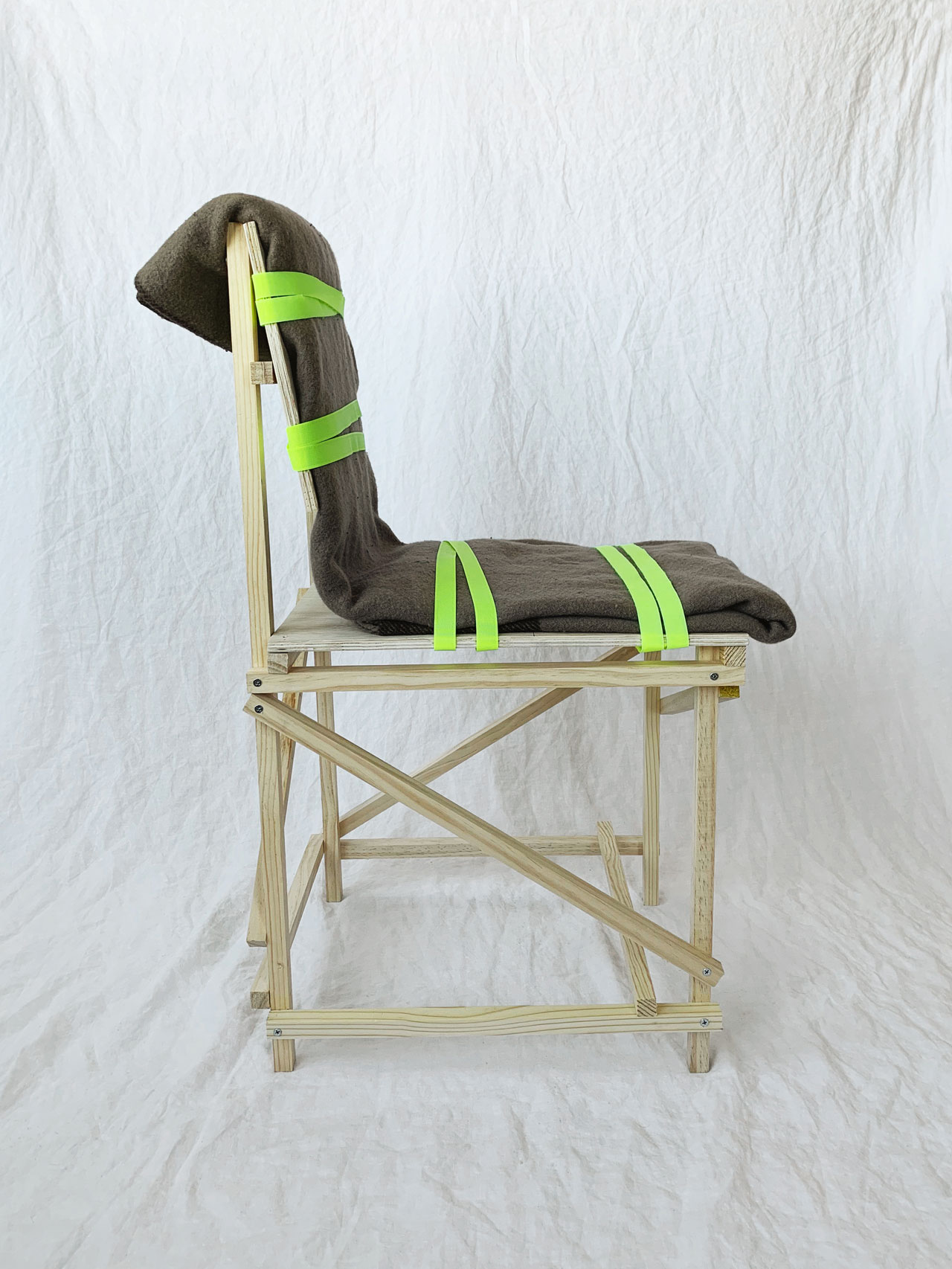 Tord Boontje's visually striking Rough and Ready Chair utilizes a simple engineering trick, enhancing the strength of the brittle square frame by placing diagonal wooden pieces all around it. Its aesthetics are defined by whatever wood or spare blankets you happen to have on hand. The full assembly process takes up to 2 hours to complete, and the cost of parts really relies on how much you happen to already have. The design is also relatively easy to manipulate in order to make a bench or a stool.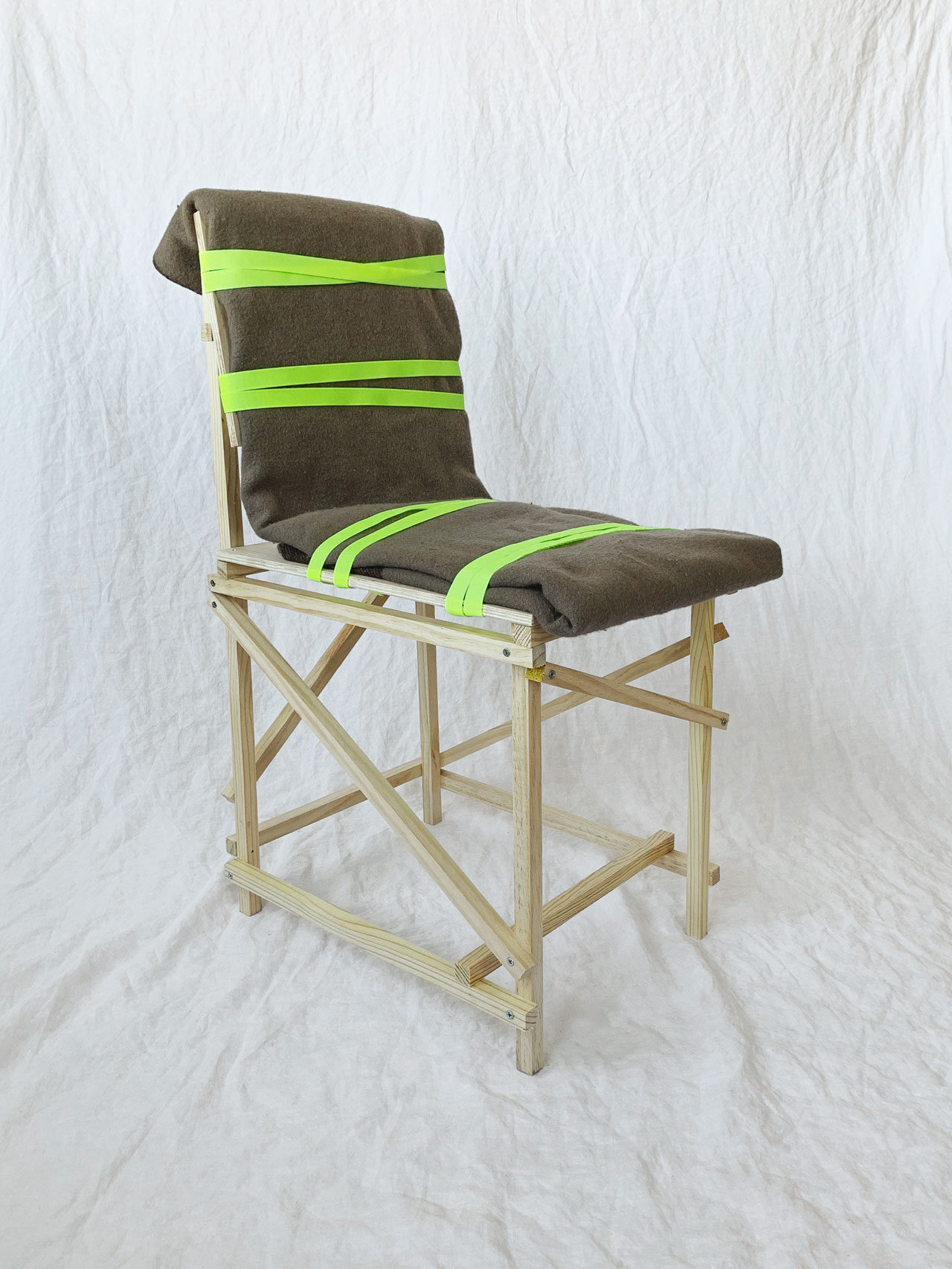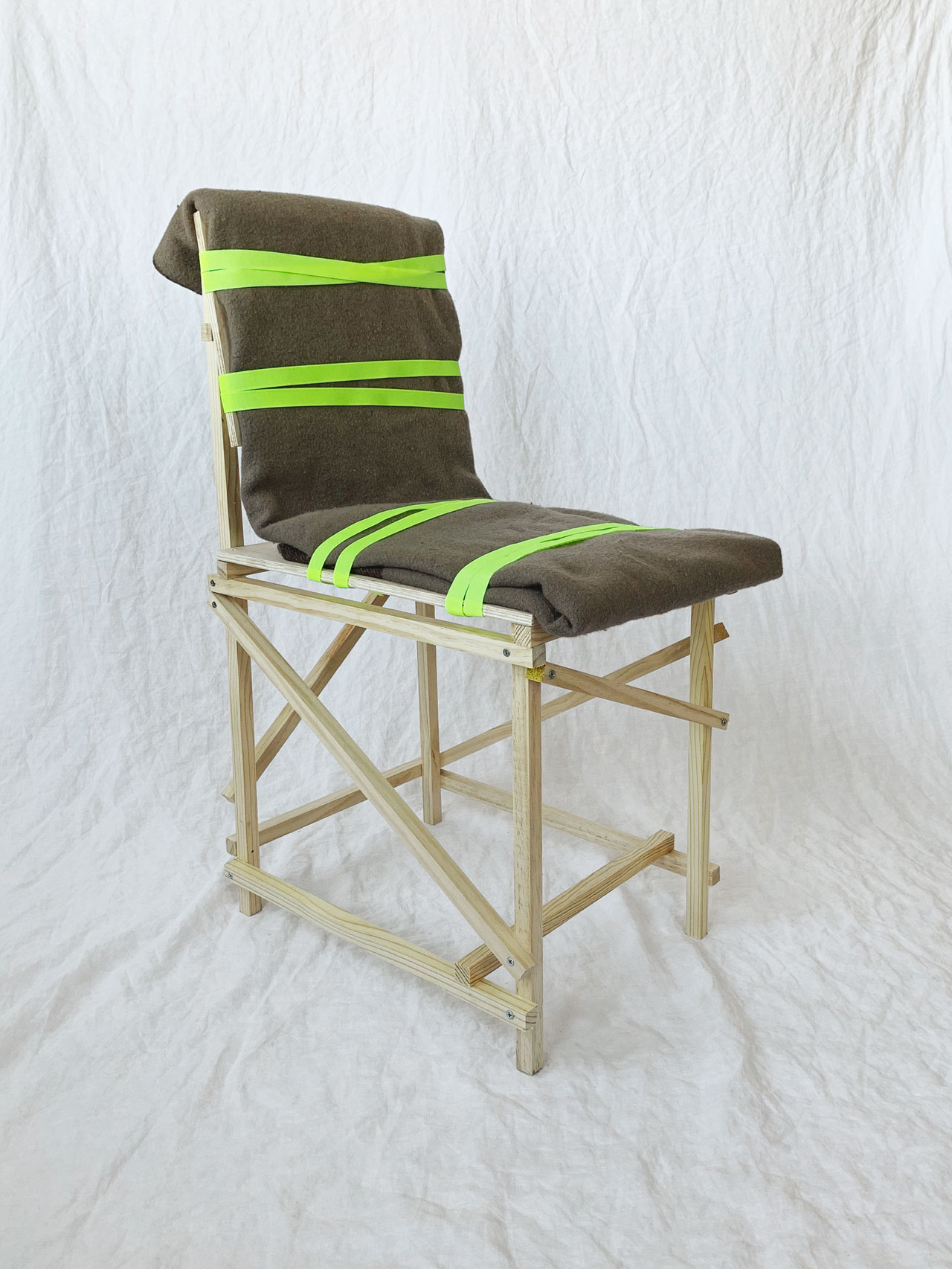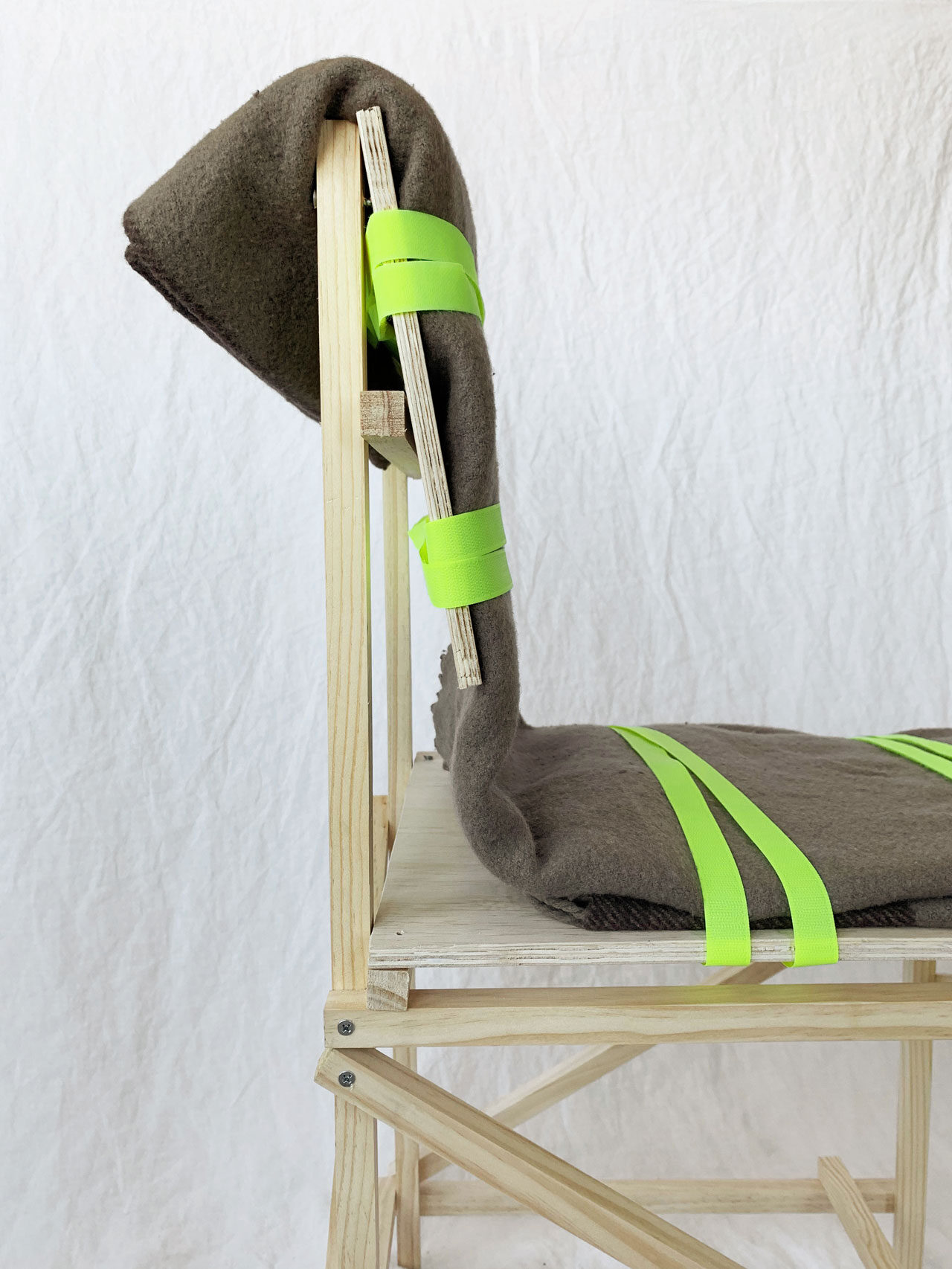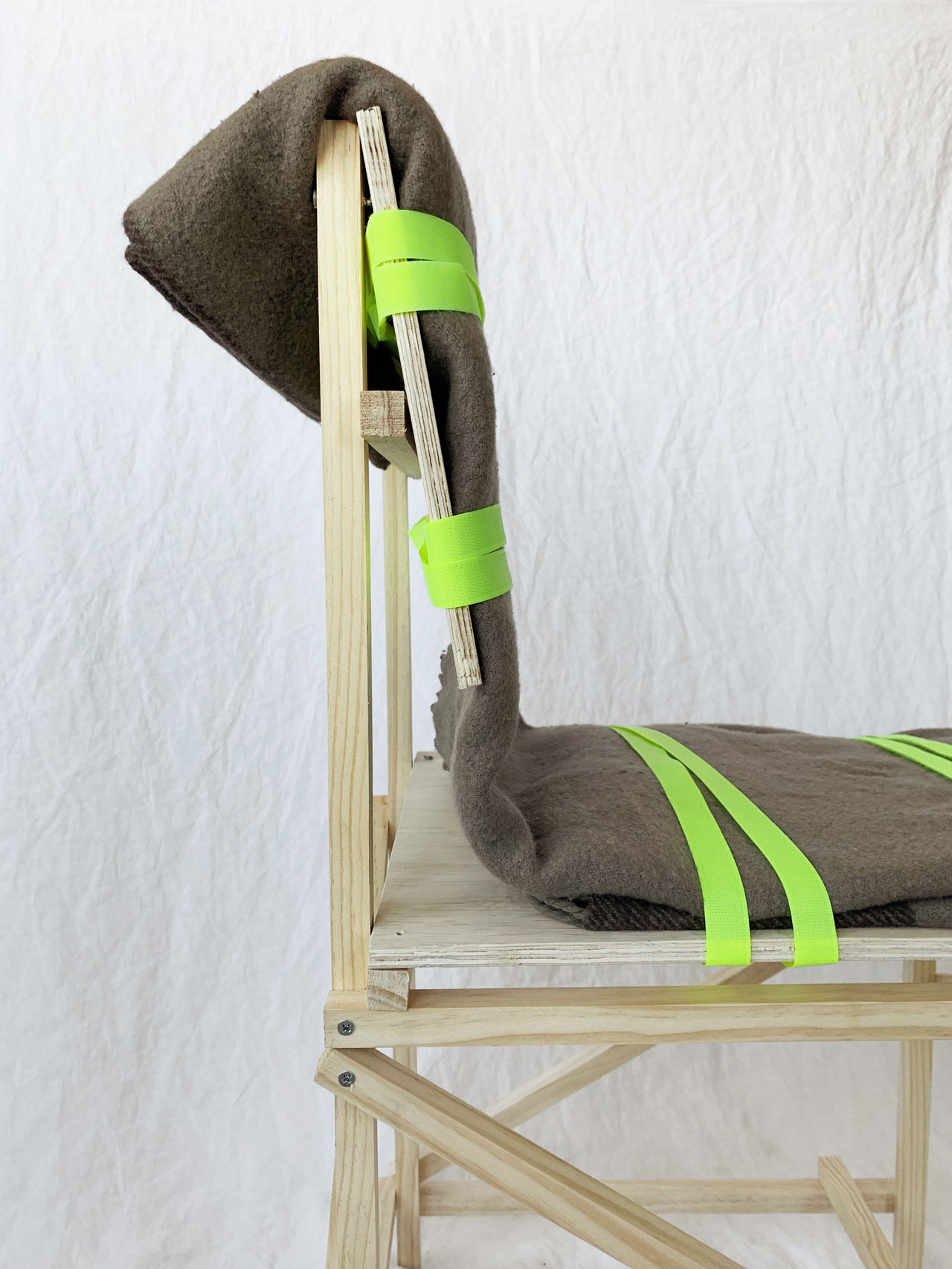 Smooth Planed Pine Wood, 1in x 1in (34mm x 34mm)
*Any popular softwood can also be used, like Redwood. Metric measurements above are actual, not nominal, and availability may vary by location.
Quantity required: 2 pieces 32.5in (830mm) long, 2 pieces 18in (460mm) long, 2 pieces 18.5in (470mm) long, 2 pieces 18in (454mm) long, 2 pieces 21in (538mm) long, 4 pieces 15in (380mm) long, 1 pieces 13.5in (340mm) long, 1 pieces 17.5in (440mm) long, 1 pieces 14in (350mm) long
Plywood, 1/2in (12mm) thickness
Quantity required: 1 piece 18in x 15in (450mm x 380mm), 1 piece 10in x 15in (250mm x 380mm)
Flat Head Wood Screws, #6 x 1-1/2in (4 x 35mm)
Quantity required: 64
Towel or Blanket
Quantity required: 1