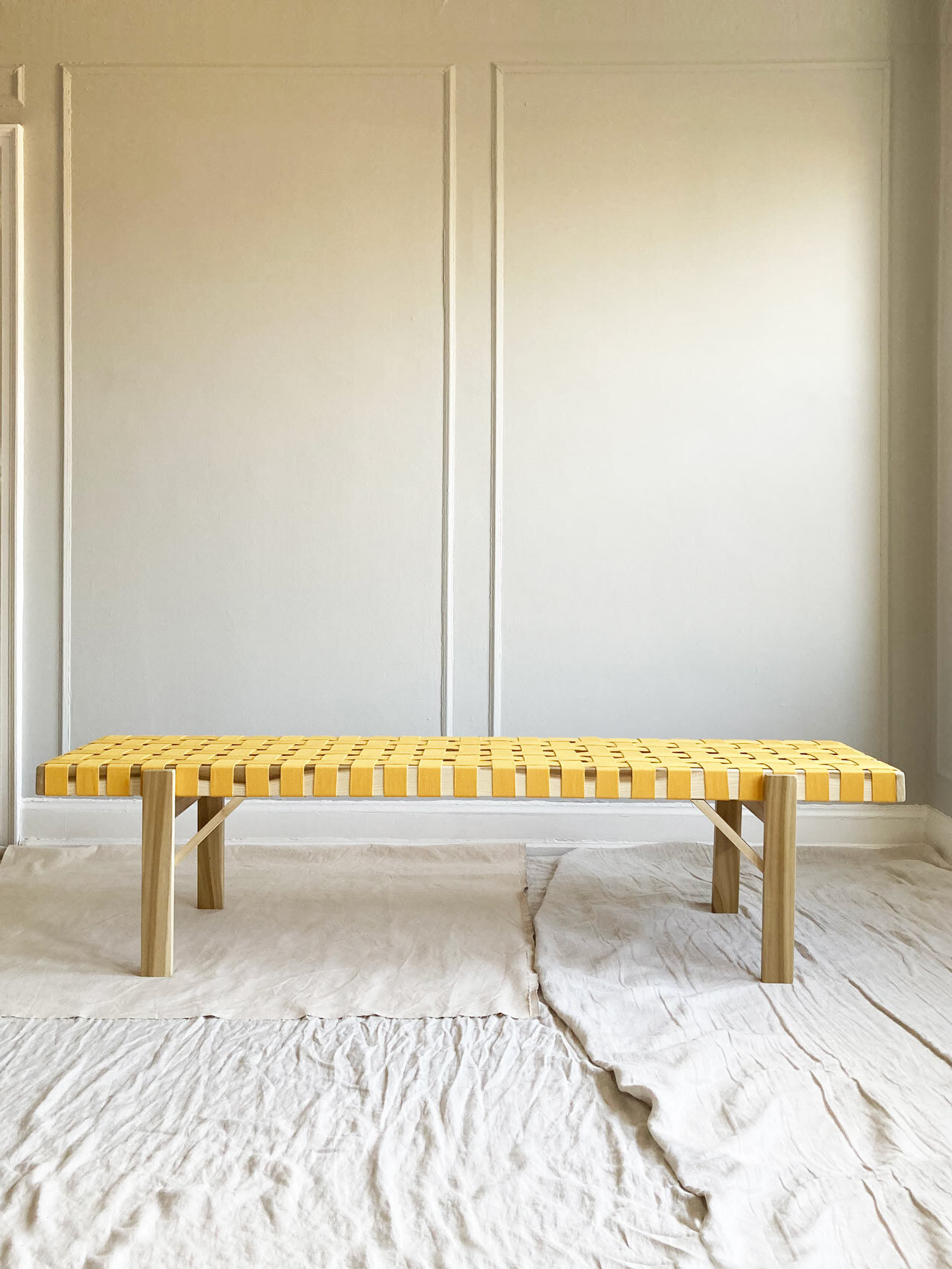 Simple Joinery Long Bench
Design and photography by Ian Anderson
Published in Spring 2021
Because of the efficient use of wood in this design, costs to produce it are rather low. It's generous 73in length can be made longer or shorter by changing a quick wood measurement during its production. Working with hardwood can be quite tough, though necessary in the case of this design, but poplar hardwood (or other equivalent wood on the Janka hardness test scale, like cherry) is just soft enough where cutting, sanding, and stapling are easy.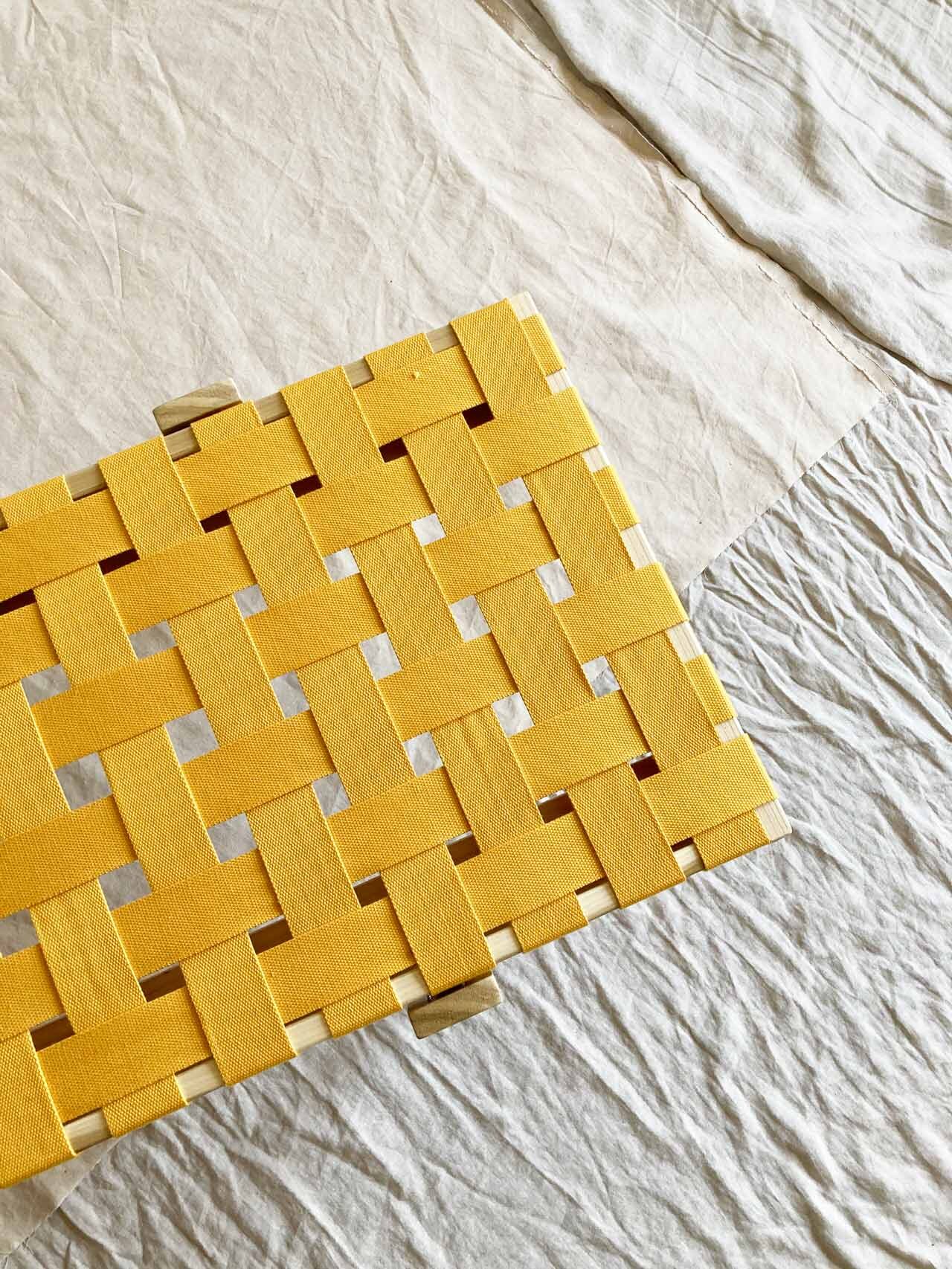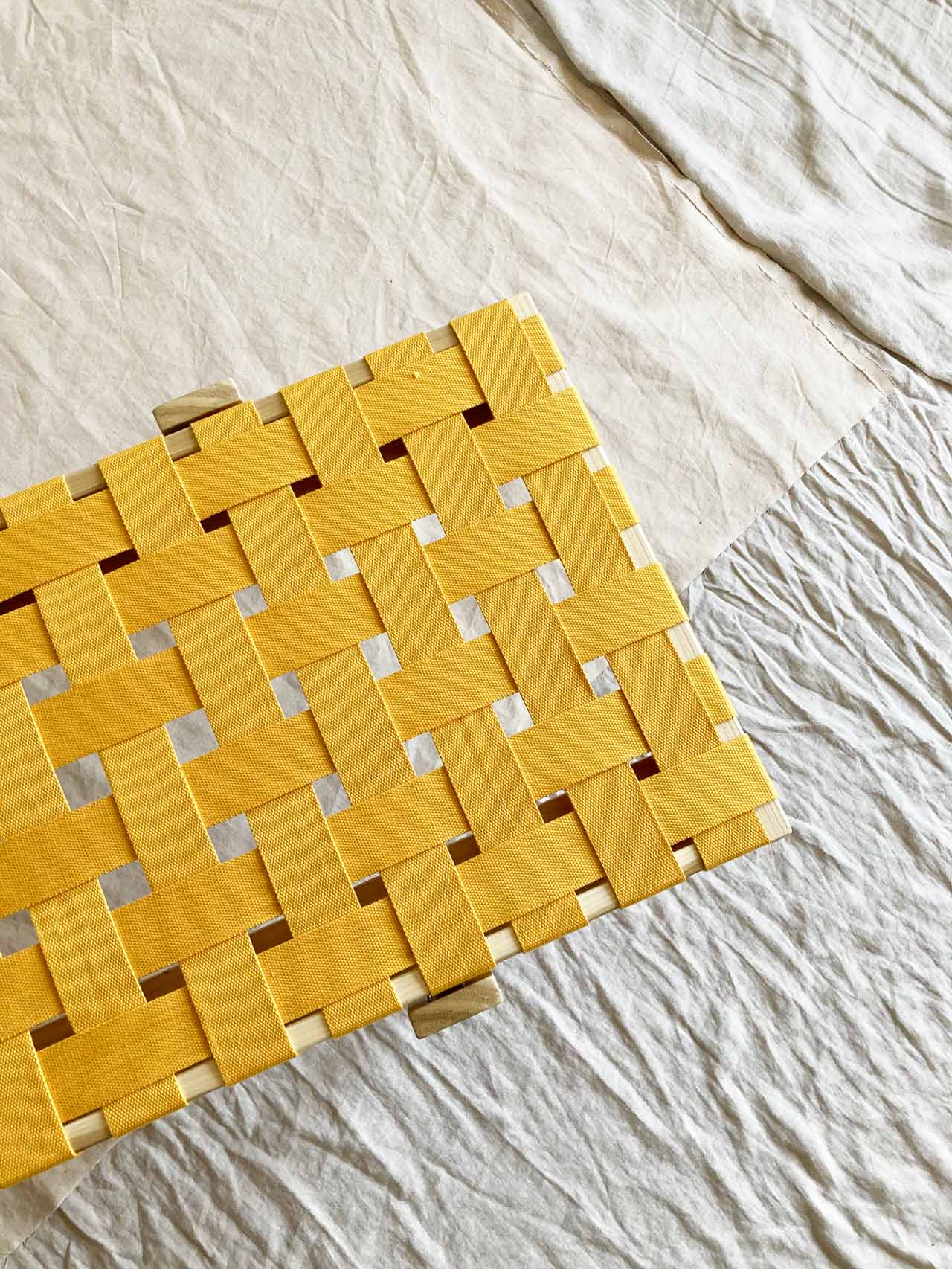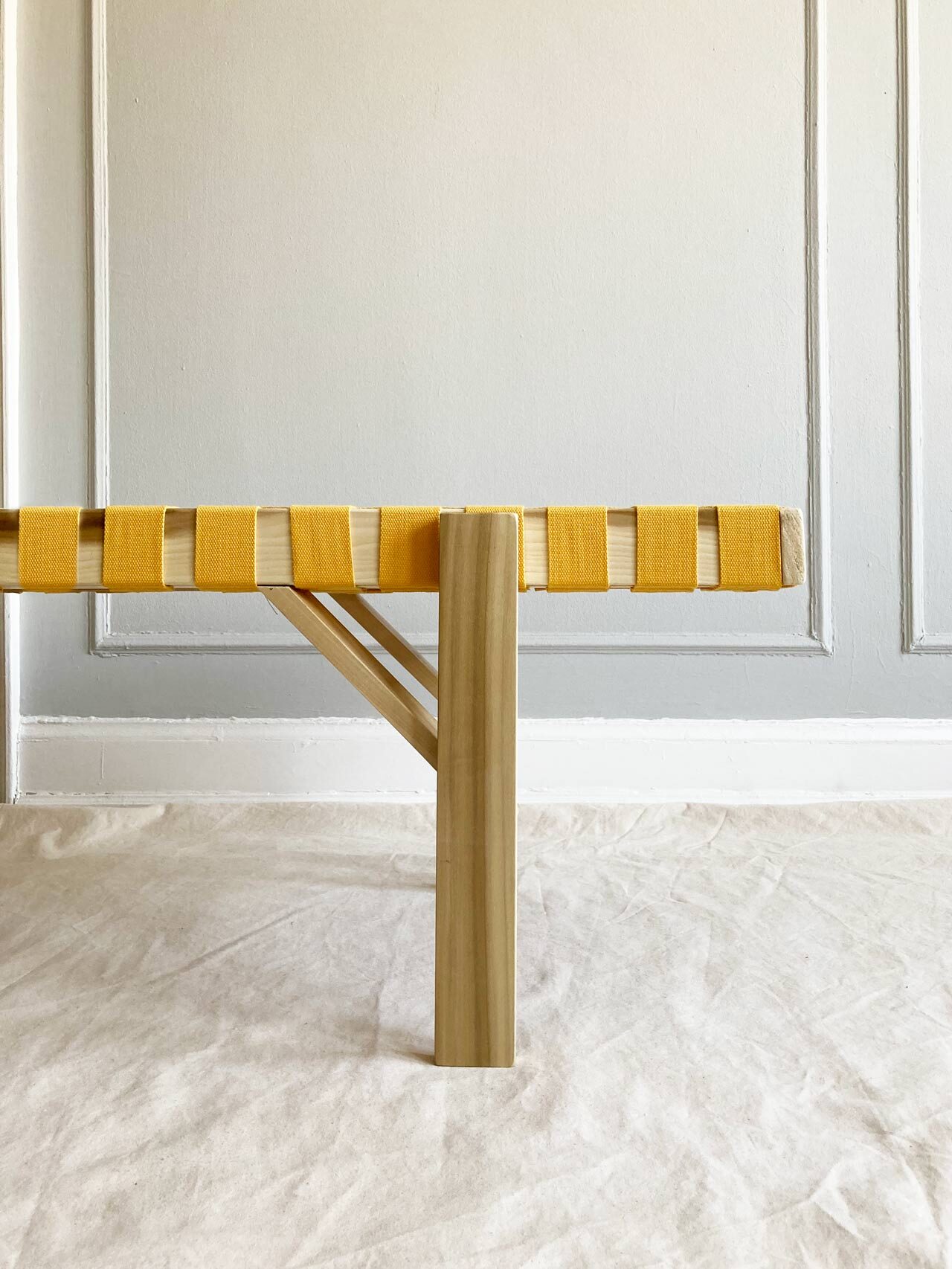 Smooth Planed Poplar Wood, 1in x 3in (20.5mm x 70mm)
*Any popular hardwood can be used, like Poplar, Birch, Beech, Cherry, and Oak.
Softer
hardwoods like Cherry and Poplar are recommended. Metric measurements above are actual, not nominal.
Quantity required: 4 pieces 71in (180cm) long, 8 pieces 17.5in (44cm) long, 2 pieces 22in (56cm) long
Heavyweight Cotton Webbing, 2in (50mm) width, 2mm thick
Quantity required: 32 yards (29 meters)
Flat Head Wood Screws, #6 x 1-1/2in (4 x 35mm)
Quantity required: 24