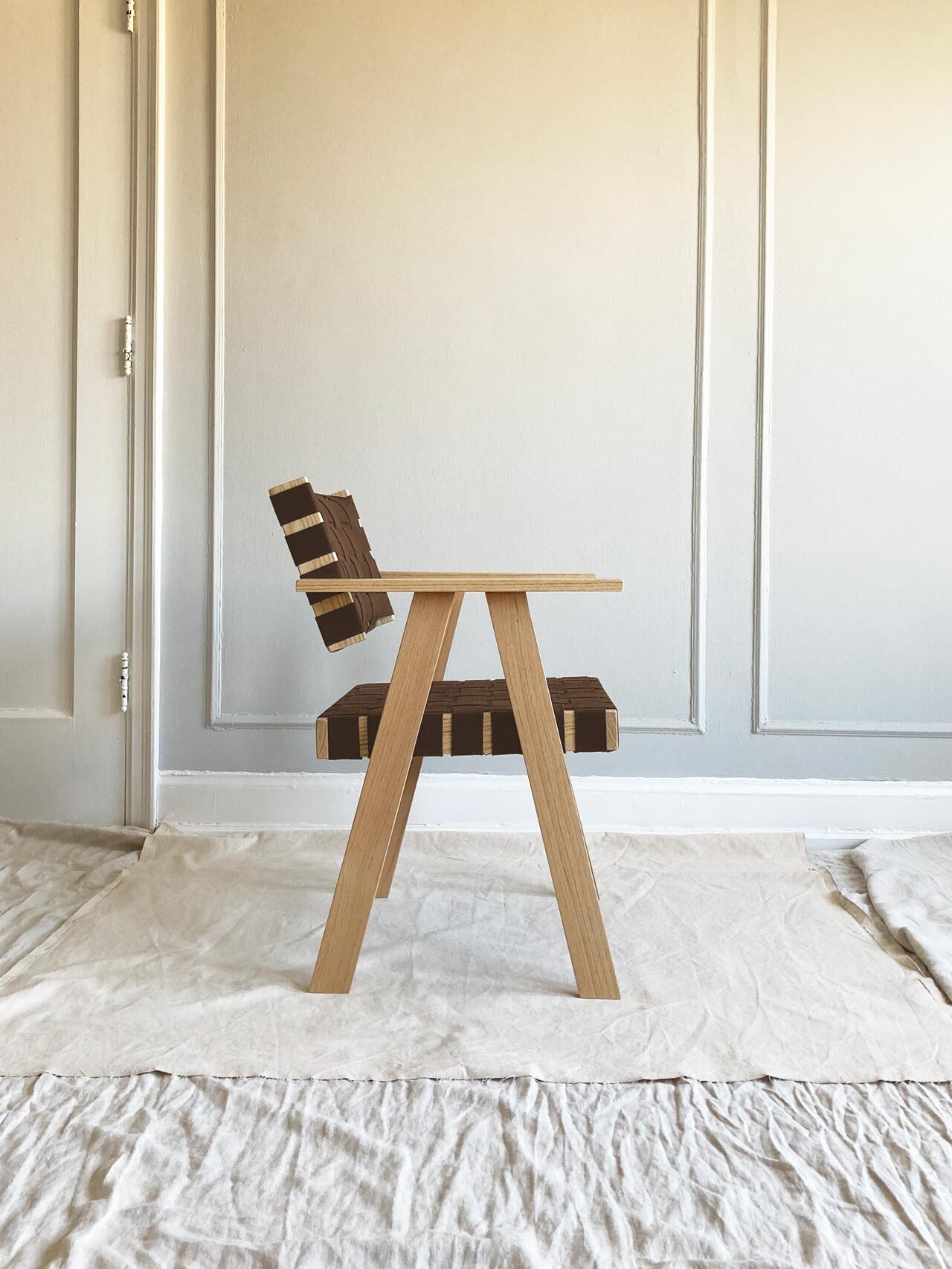 Simple Joinery Side Chair
Design and photography by Ian Anderson
Published in Spring 2021
Simple joinery techniques using glue and dowel pins are employed to assemble the efficient and sturdy frame for this chair. Heavyweight cotton tension straps across the seat and back hug your body as you sit. The entire assembly process takes about 2 days to complete.
Smooth Planed Hard Wood, 1in x 3in (20.5mm x 70mm)
*Any popular hardwood can be used, like Poplar, Birch, Beech, Cherry, and Oak.
Softer
hardwoods like Cherry and Poplar are recommended. Metric measurements above are actual, not nominal.
Quantity required: 1 pieces 106in (270cm) long, 2 pieces 20in (51cm) long, 4 pieces 17.5in (44.5cm) long, 2 pieces 10.5in (26cm) long, 2 pieces 18.5in (47cm) long, 2 pieces 19.25in (48.5cm) long
Heavyweight Cotton Webbing, 2in (50mm) width, 2mm thick
Quantity required: 30 yards (29 meters)
Flat Head Wood Screws, #6 x 1-1/2in (4 x 35mm)
Quantity required: 8