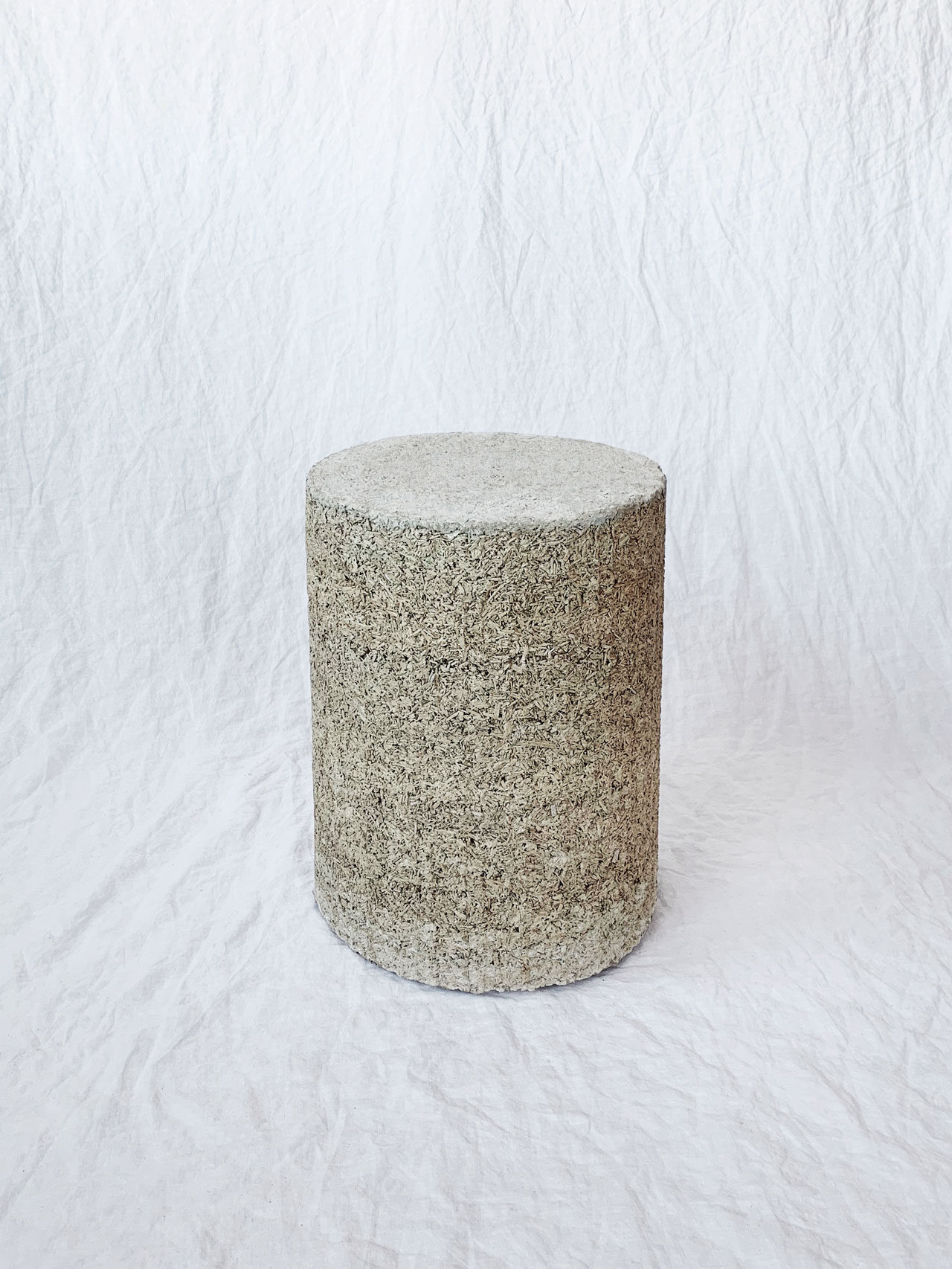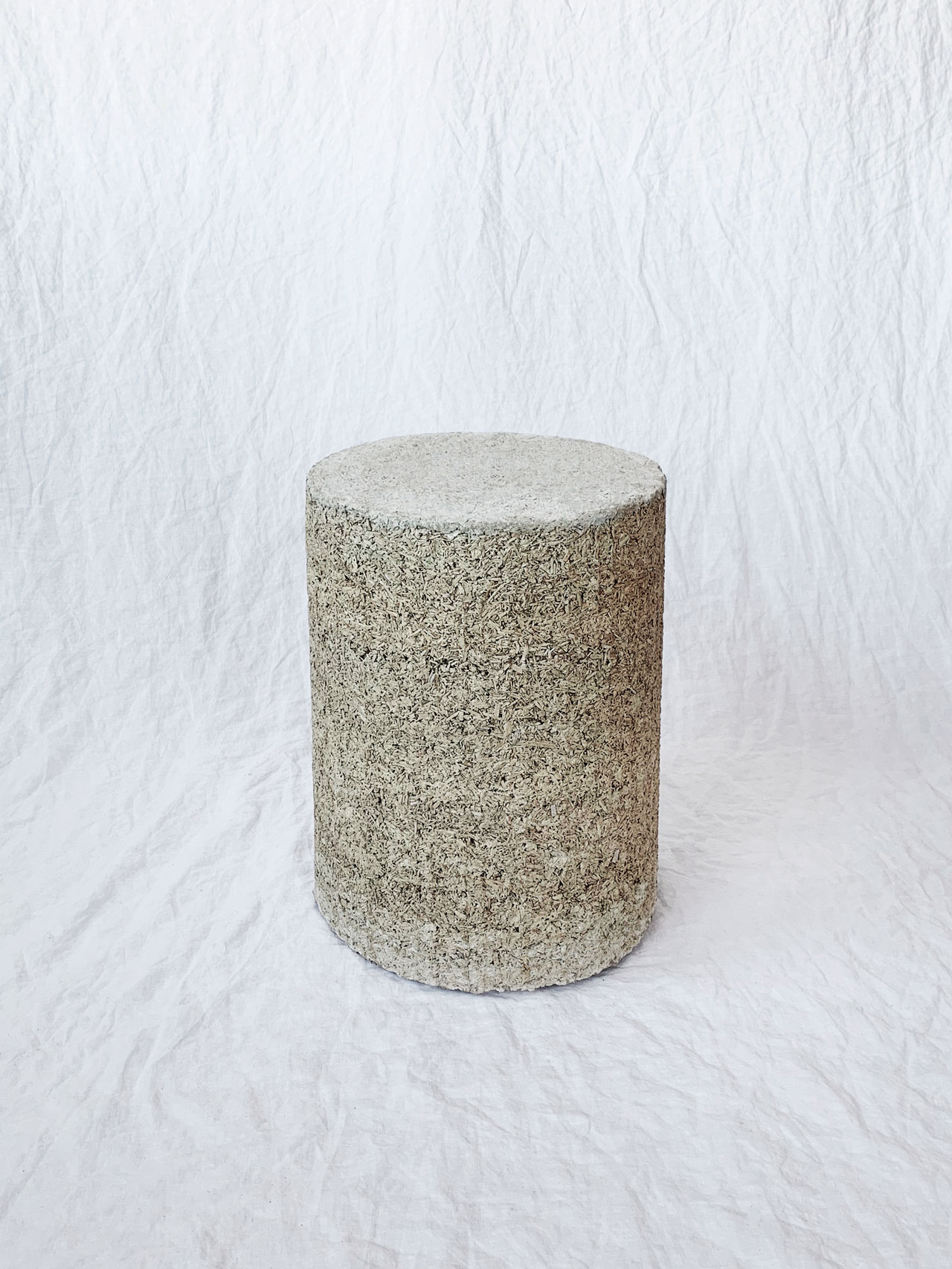 Design and photography by Ian Anderson
Published in Fall 2019
In making this stool, you will be producing an unconventional yet efficient building material with both insulation and thermal mass properties. Made up of hemp hurd, lime, and a binder material, hempcrete (as a single material) is a natural and carbon negative alternative to the abundant layers of insulation, drywall, cladding, etc… that cover the walls of our homes today. In some ways, the simple instructions for this stool are the same as instructions for building a wall of your home with this material. More on hempcrete here. The simple assembly process takes up to 1 hour to complete.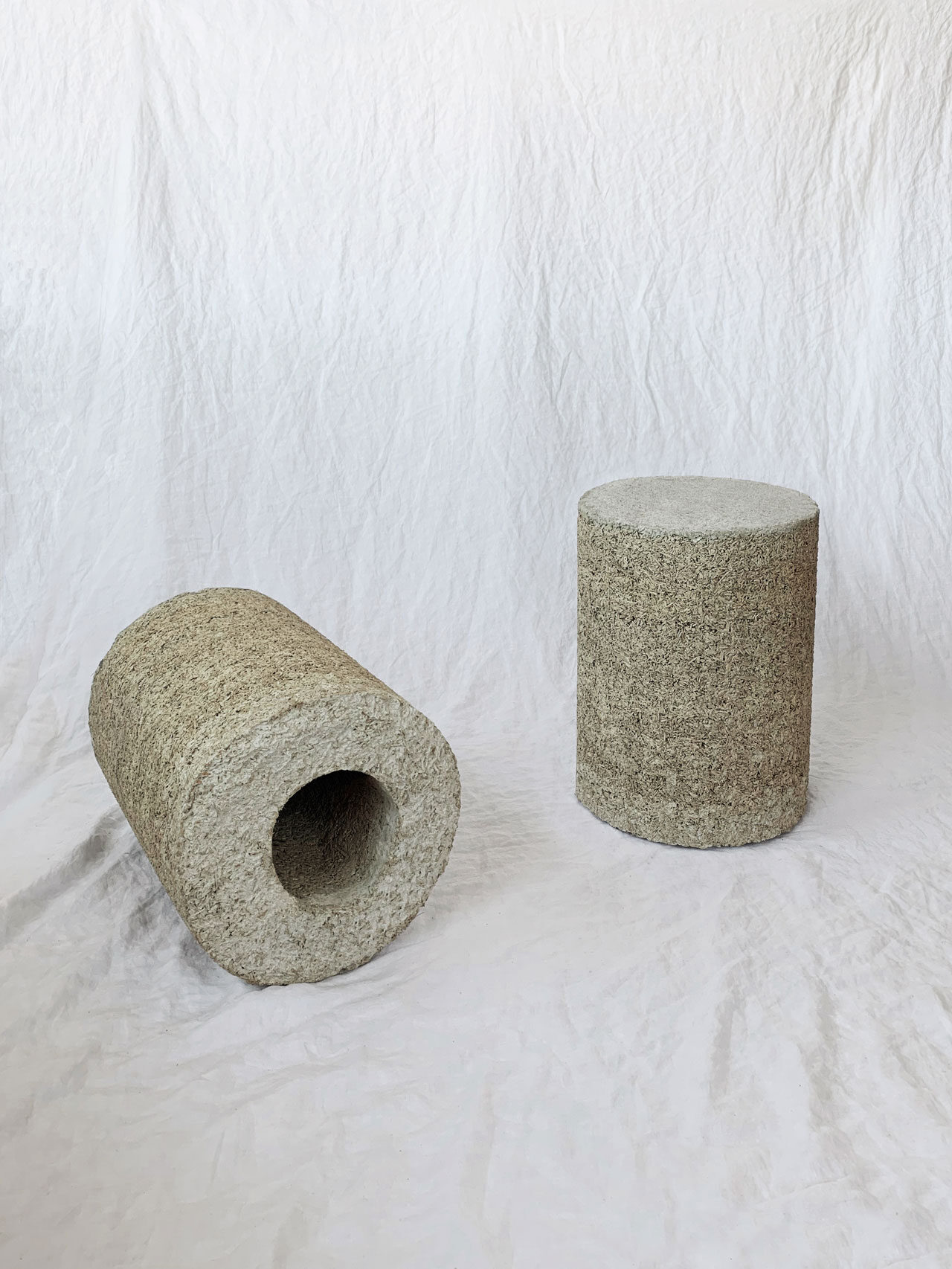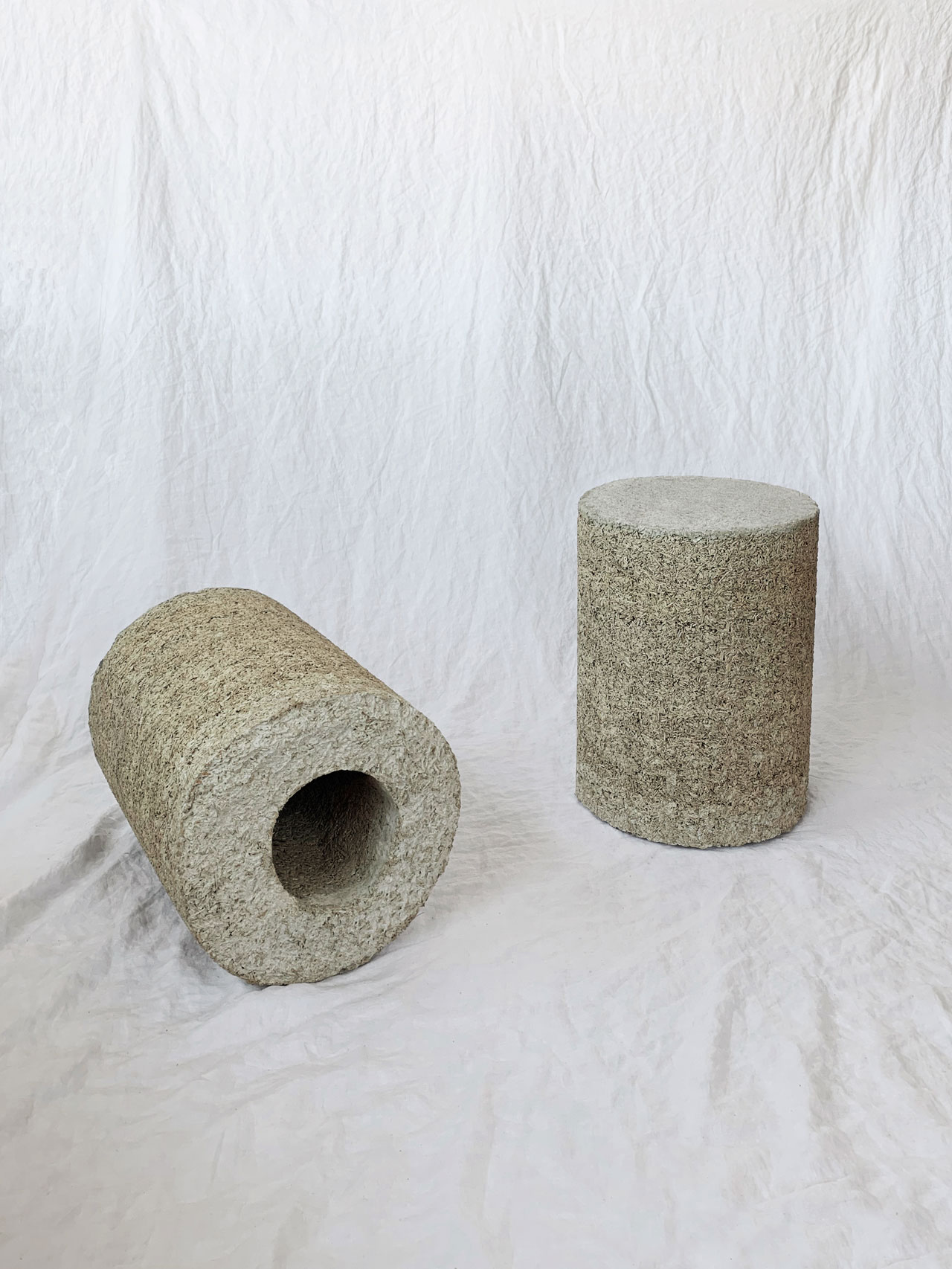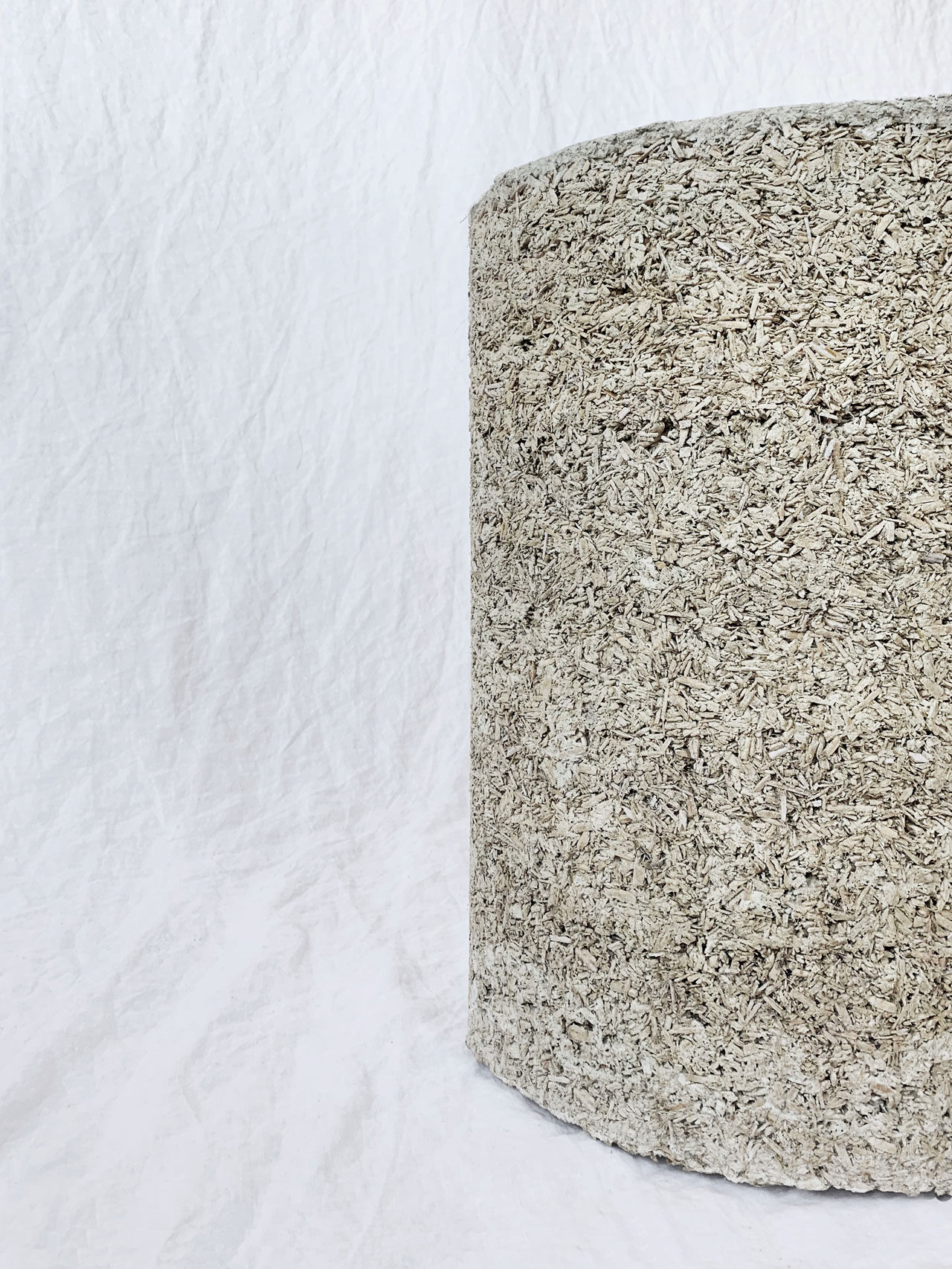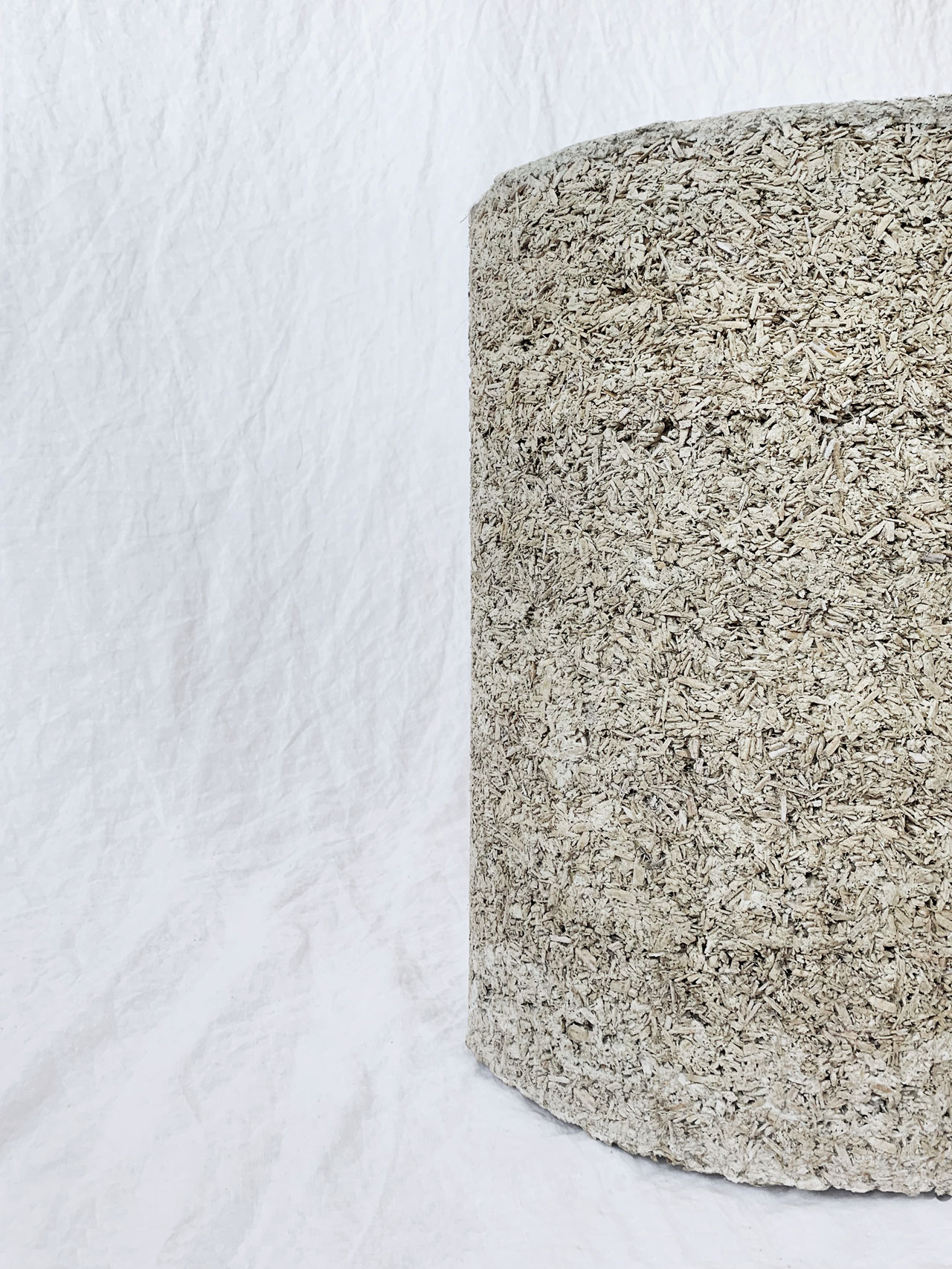 Hydrated Lime
Quantity required: 20lb (9kg)
Portland Cement
Quantity required: 5lb (2.3kg)
All Purpose Flour
Quantity required: A small hand full
Protective Plastic or Rubber Gloves
Metakaolin
*This material is much harder to obtain, but it is a by-product of some glass production, so less ecologically destructive to use than portland cement.
Replaces: Portland Cement
Quantity required: 10lb (4.5kg)