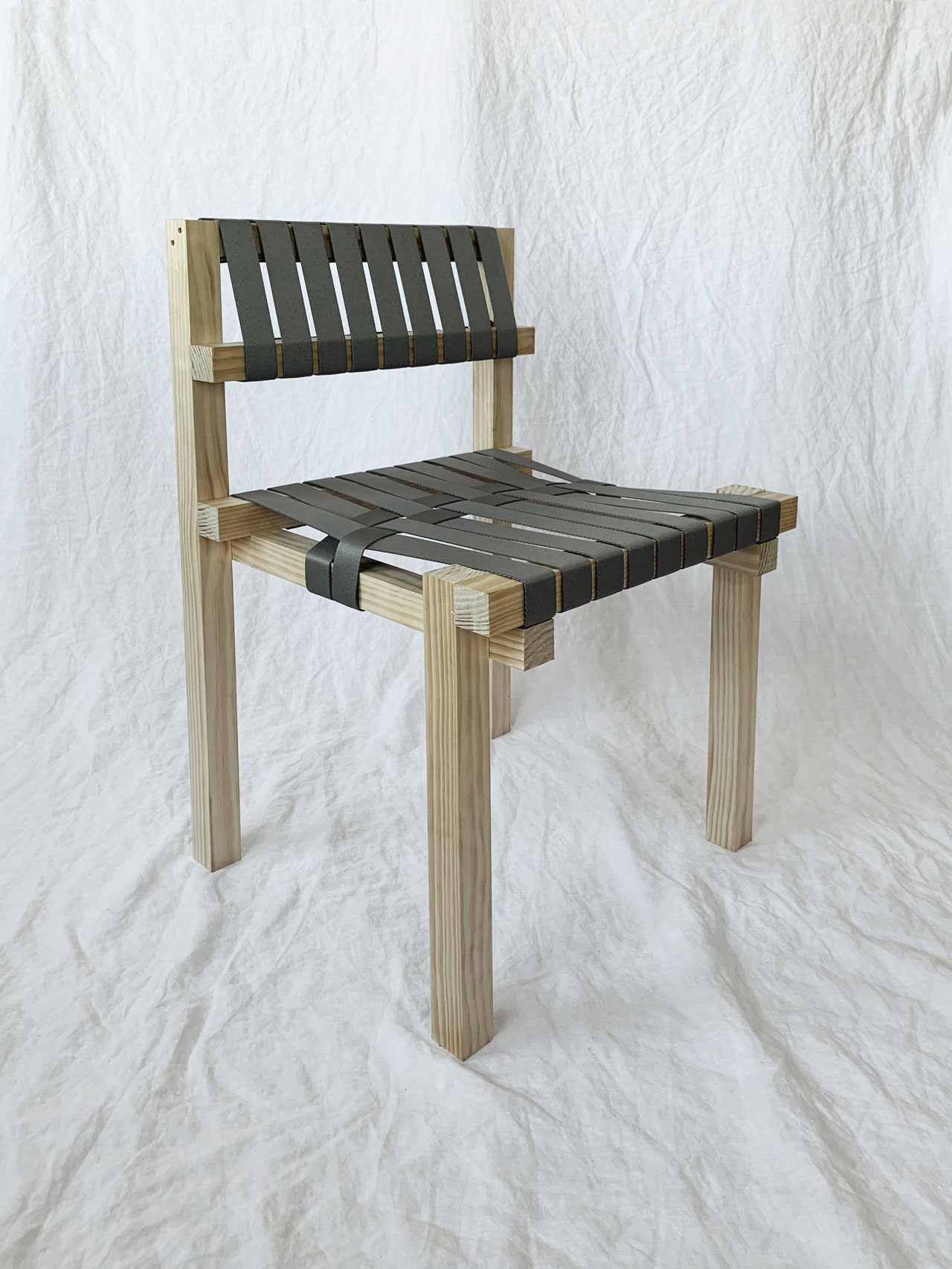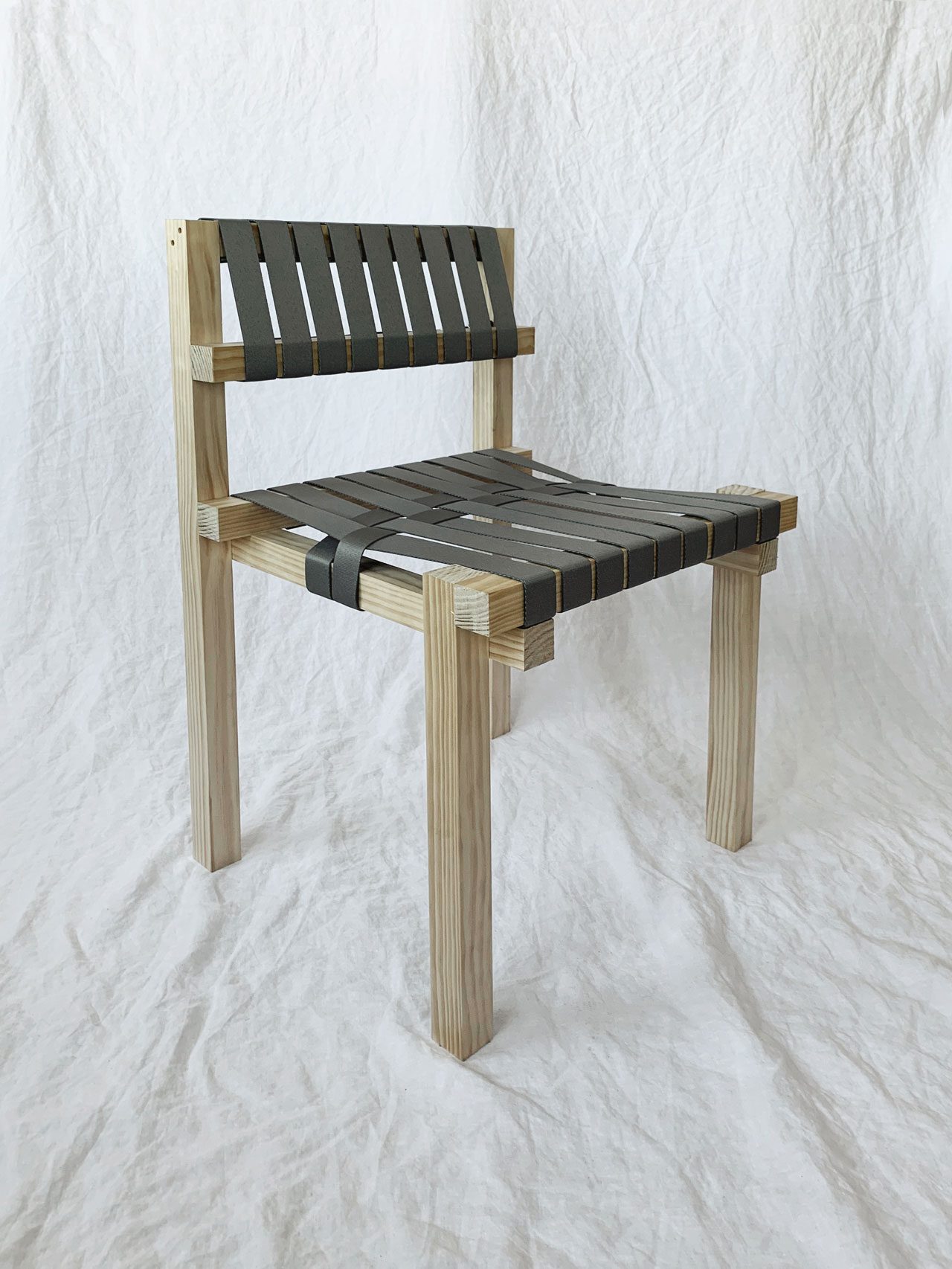 Design and photography by Ian Anderson
Published in Fall 2019
The Two by Two Chair ambitiously utilizes a webbing system to form its seating surfaces. The builder is required to stretch and nail in each strap so that there is no slack when the chair is complete. Its shape is reminiscent of Rietveld chair designs, but it makes some ergonomic concessions learned from more modern chairs, where the back support cradles ones lower back with minimal pressure. The full assembly process takes a little over 3 hours to complete and the parts cost 50 USD on average.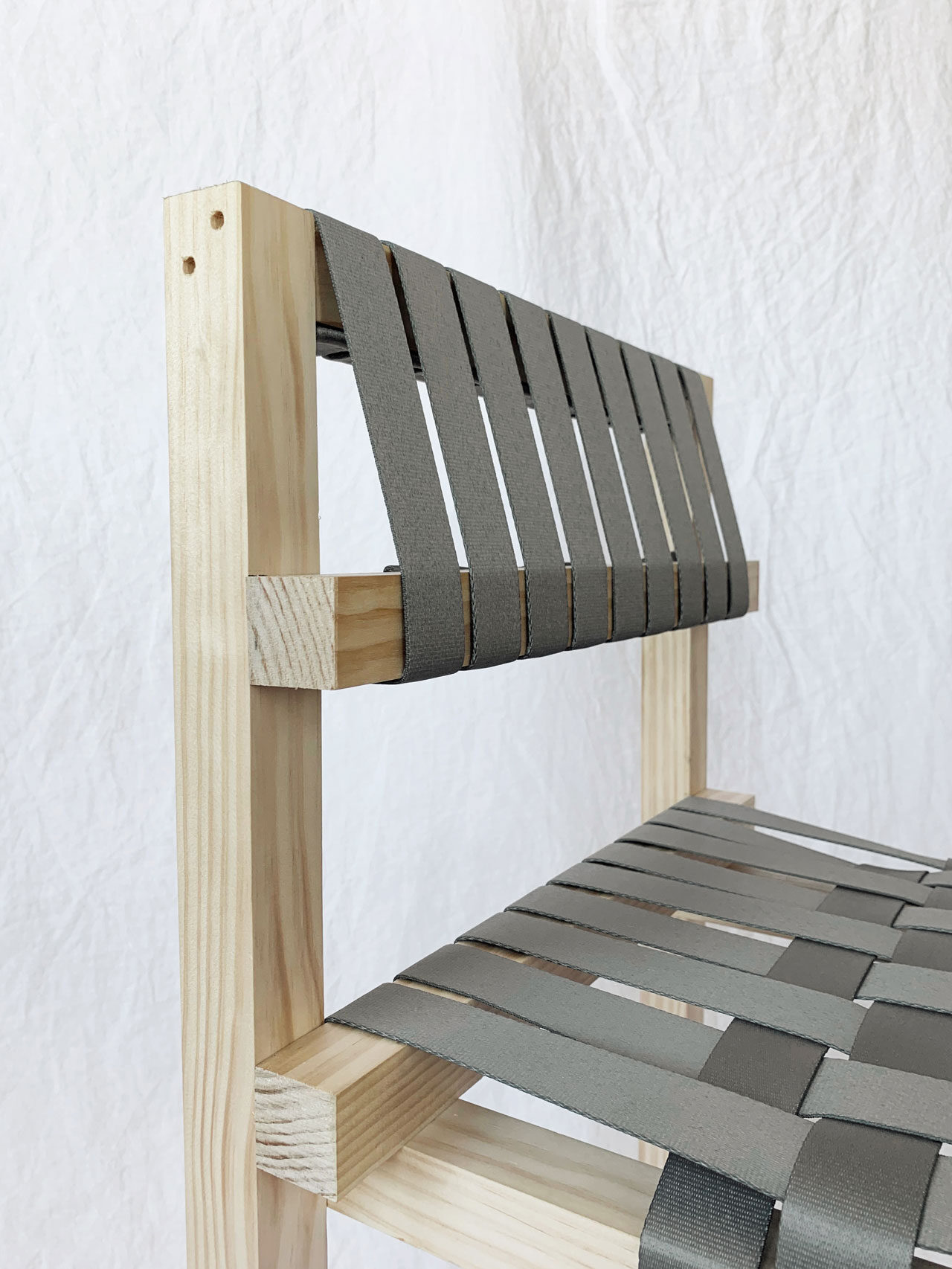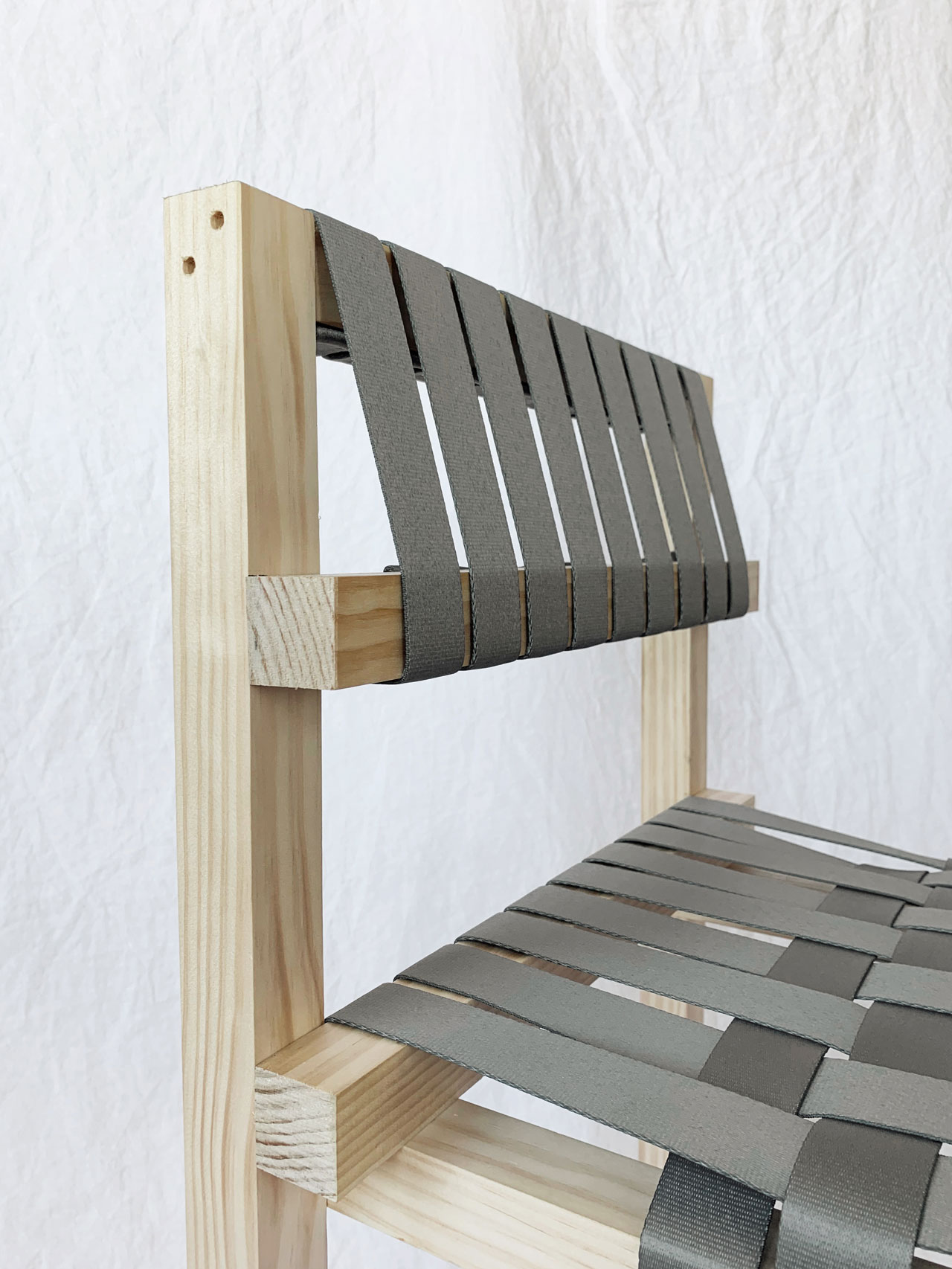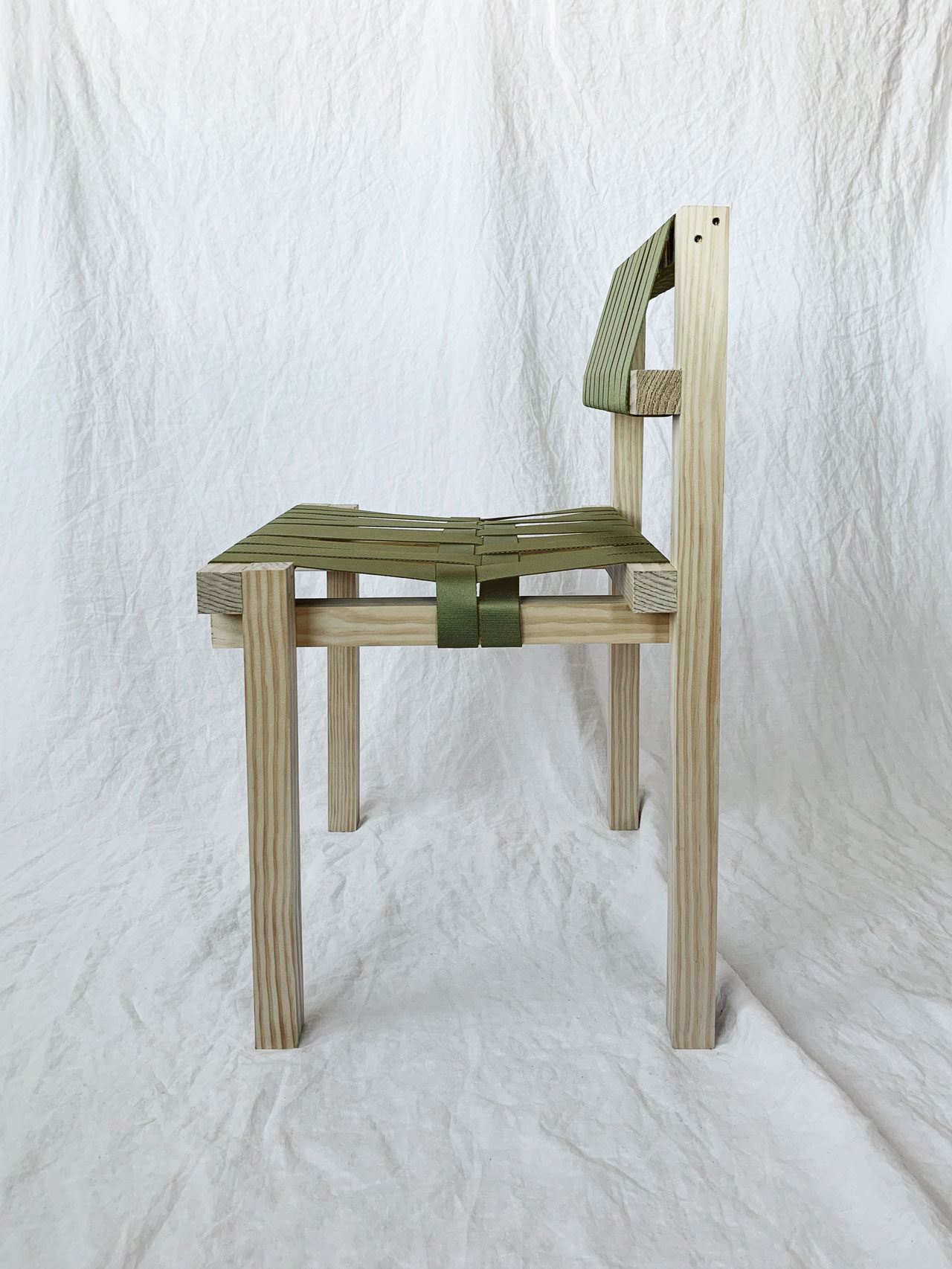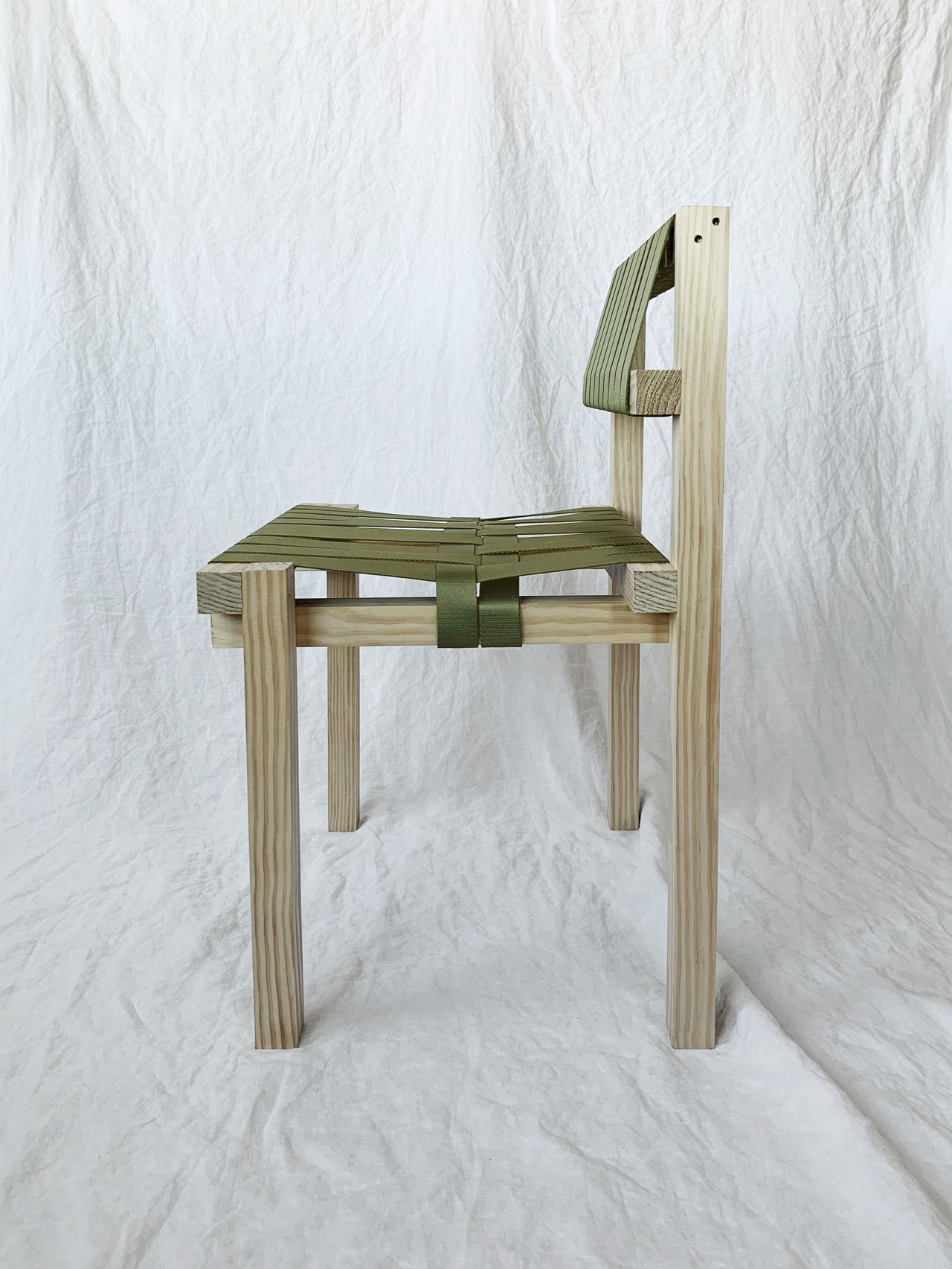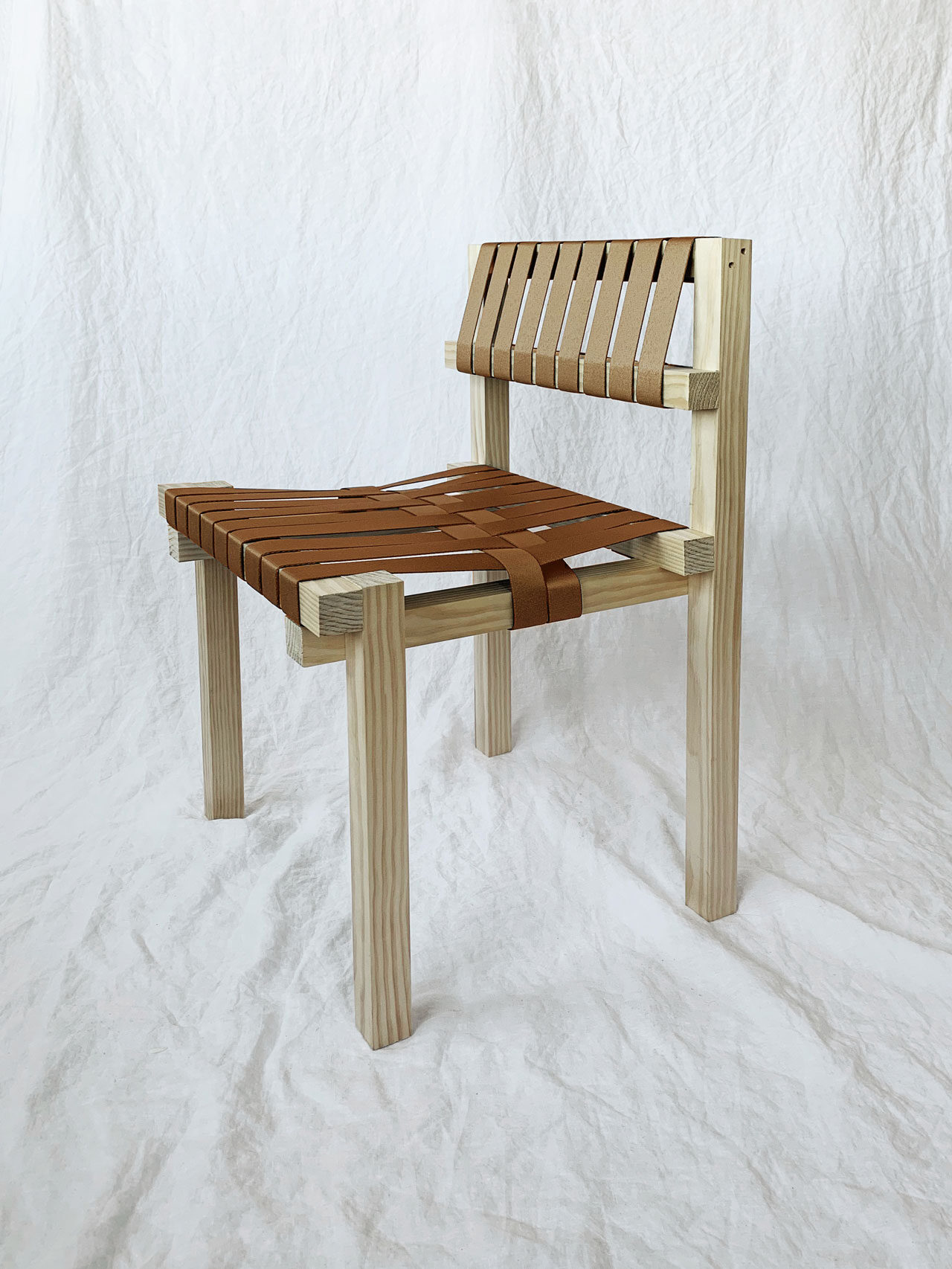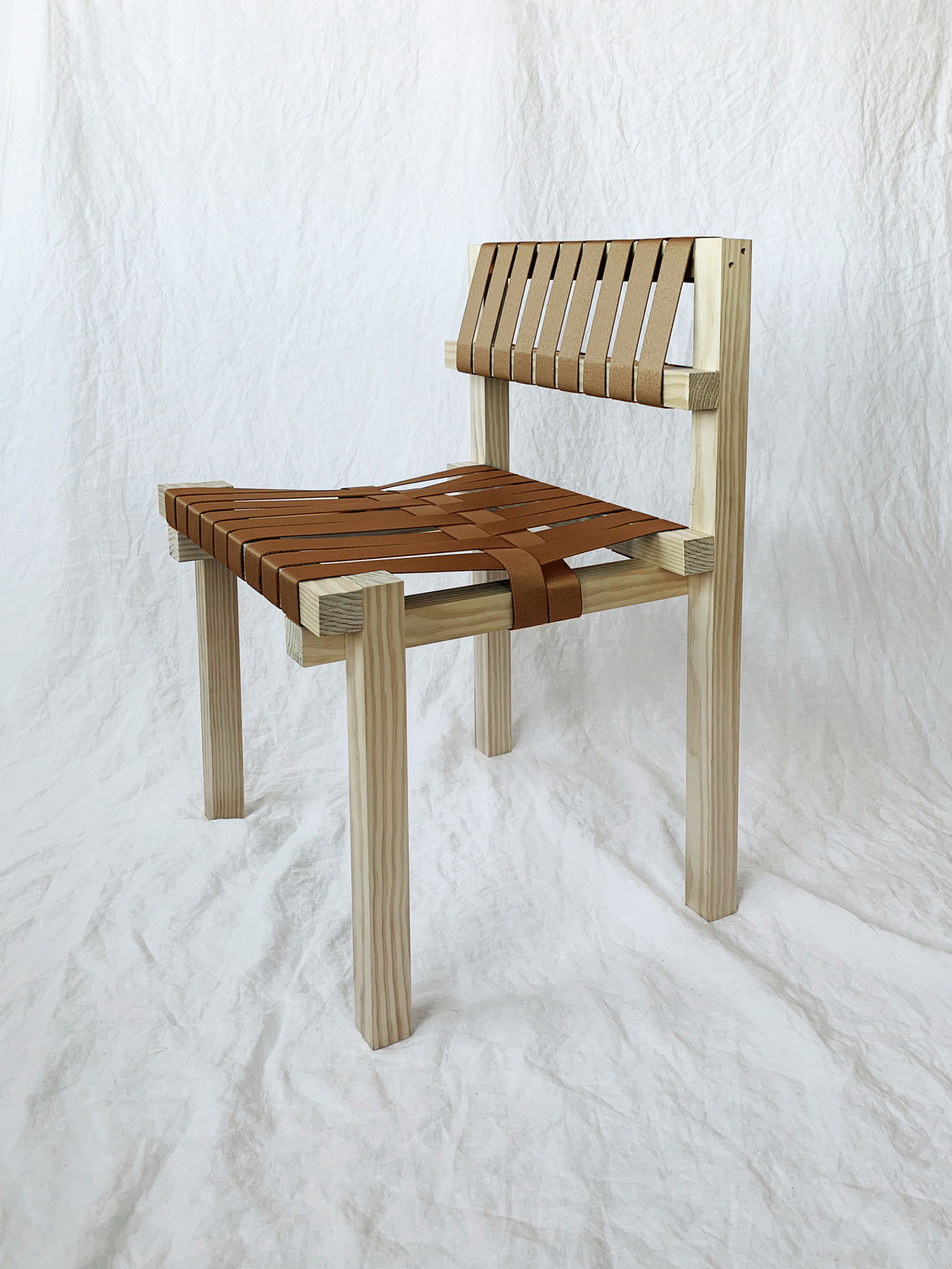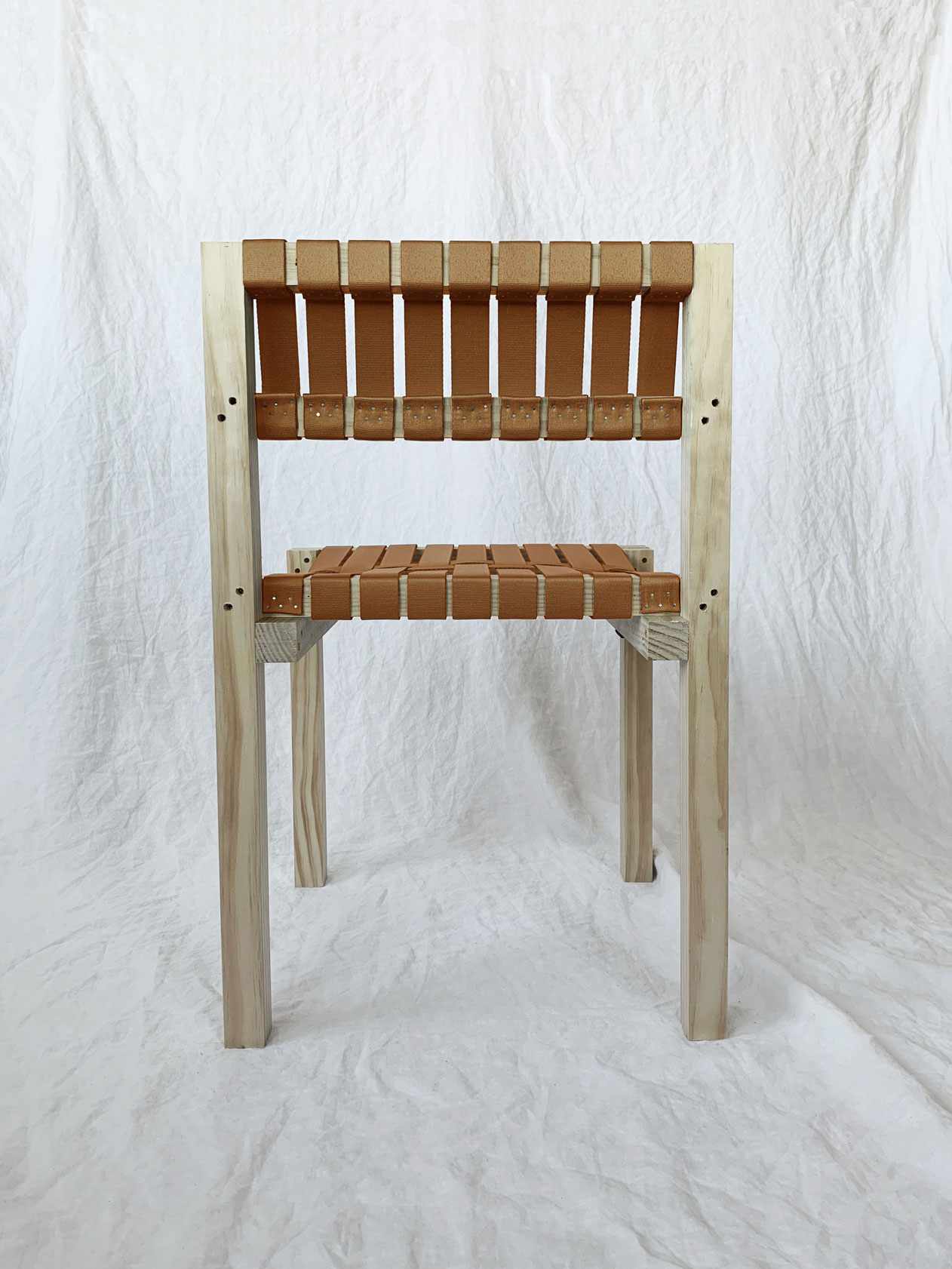 Smooth Planed Pine Wood, 2in x 2in (44mm x 44mm)
*Any popular softwood can also be used, like Redwood. Metric measurements above are actual, not nominal, and availability may vary by location.
Quantity required: 2 pieces 29.5in (75cm) long, 4 pieces 18in (46cm) long, 3 pieces 19in (48cm) long, 1 piece 16in (39cm) long
Flat Head Wood Screws, #6 x 2in (4 x 50mm)
Quantity required: 32
Wide Head Wire Nail, 3/4in (roughly 20mm) Length
Quantity required: 200
Polyester Seatbelt Webbing, 2in (51mm) Wide
Quantity required: 36ft (11m)
Replaces: Polyester Webbing, 1.5in (38mm) Wide