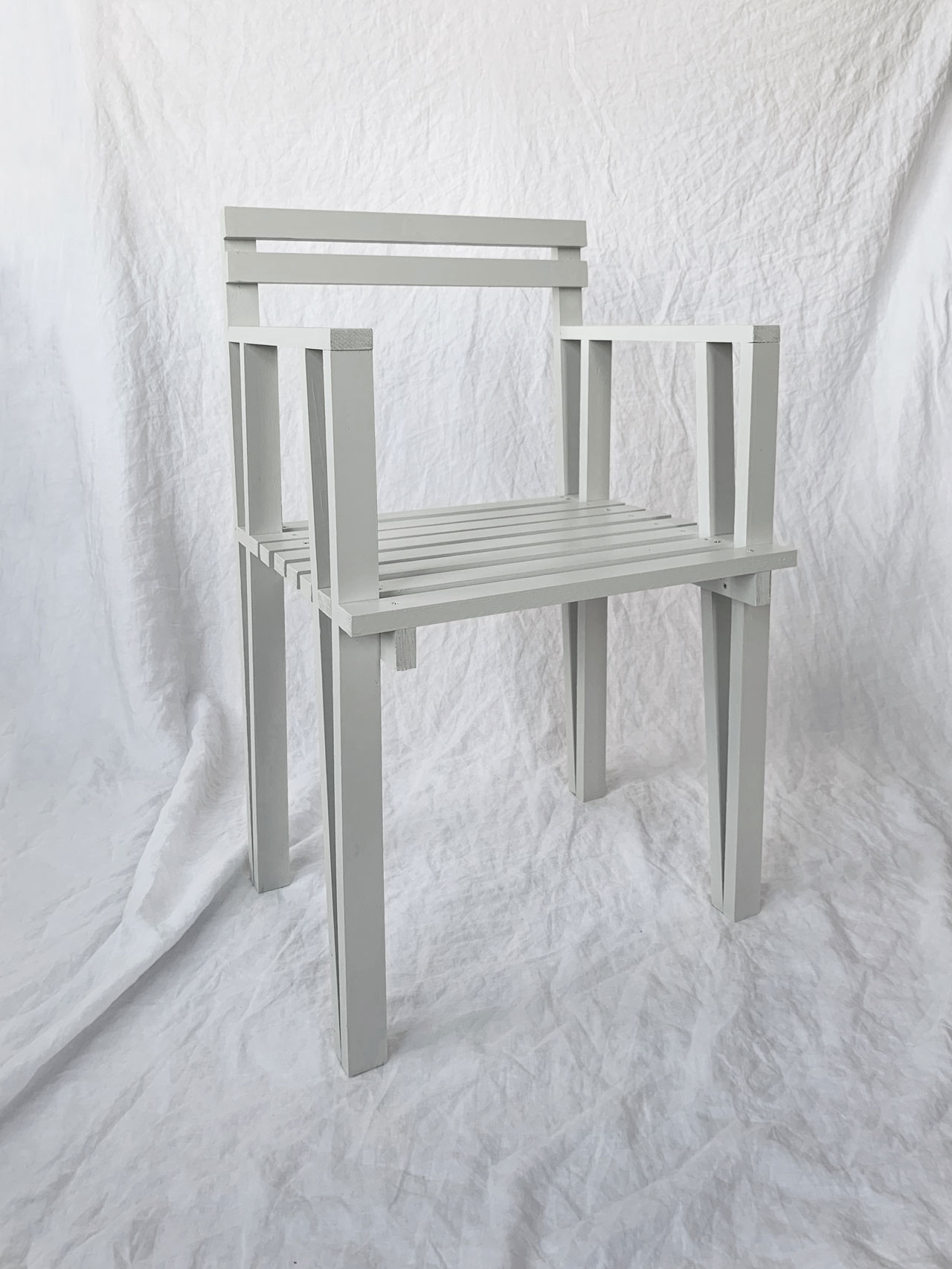 Design and photography by Ian Anderson
Published in Fall 2019
Featured in the essay Make This Chair., the Two by One Chair design was used as a pretext to pursue a discussion on DIY and the modern condition. It requires a minimal amount of materials by utilizing the triangle to both enhance the structure of the chair and define its aesthetic (much in the same way Enzo Mari and Tord Boontje did with their DIY designs). The full assembly process takes about 2 hours to complete and the parts cost less than 20 USD on average.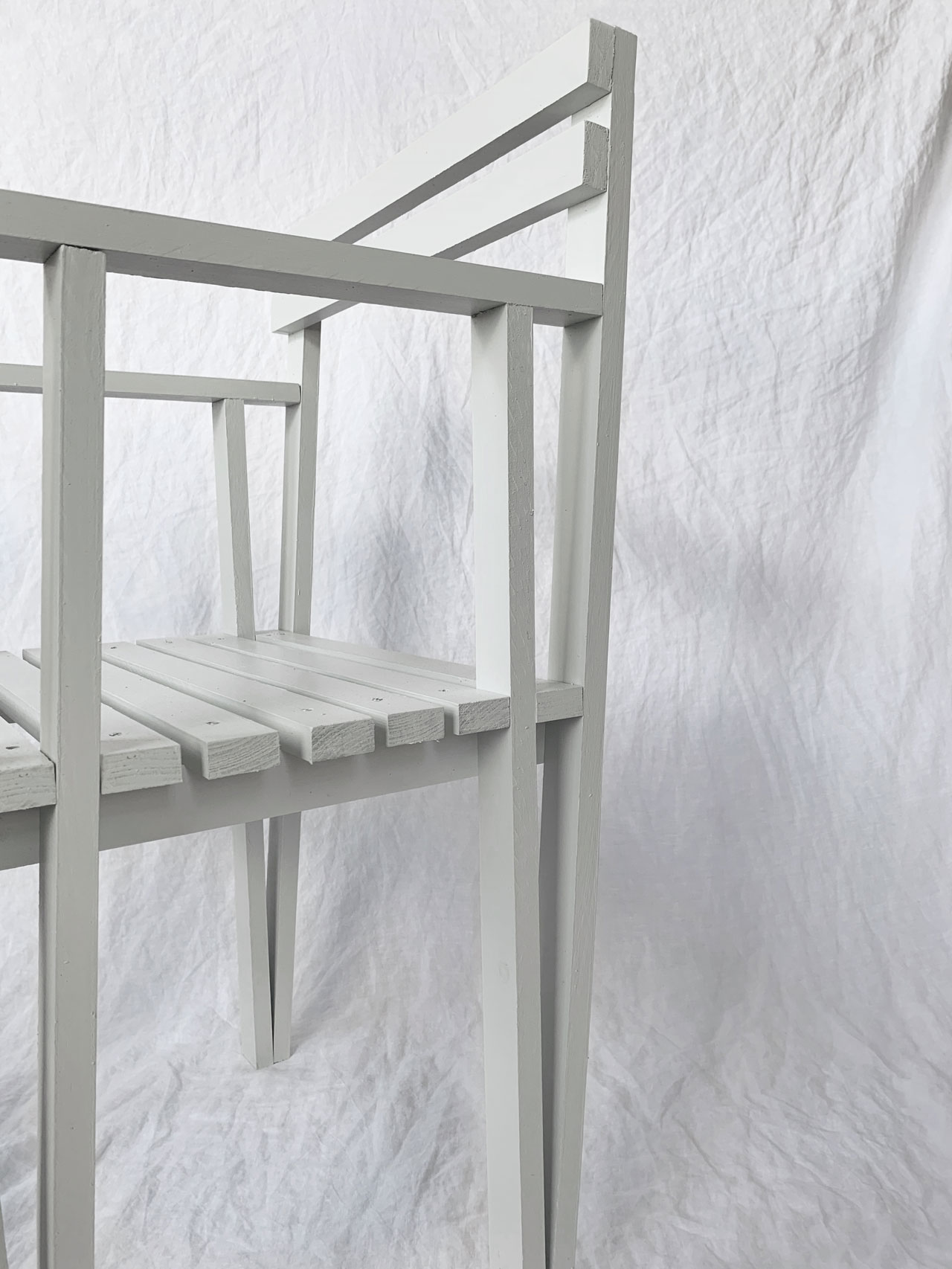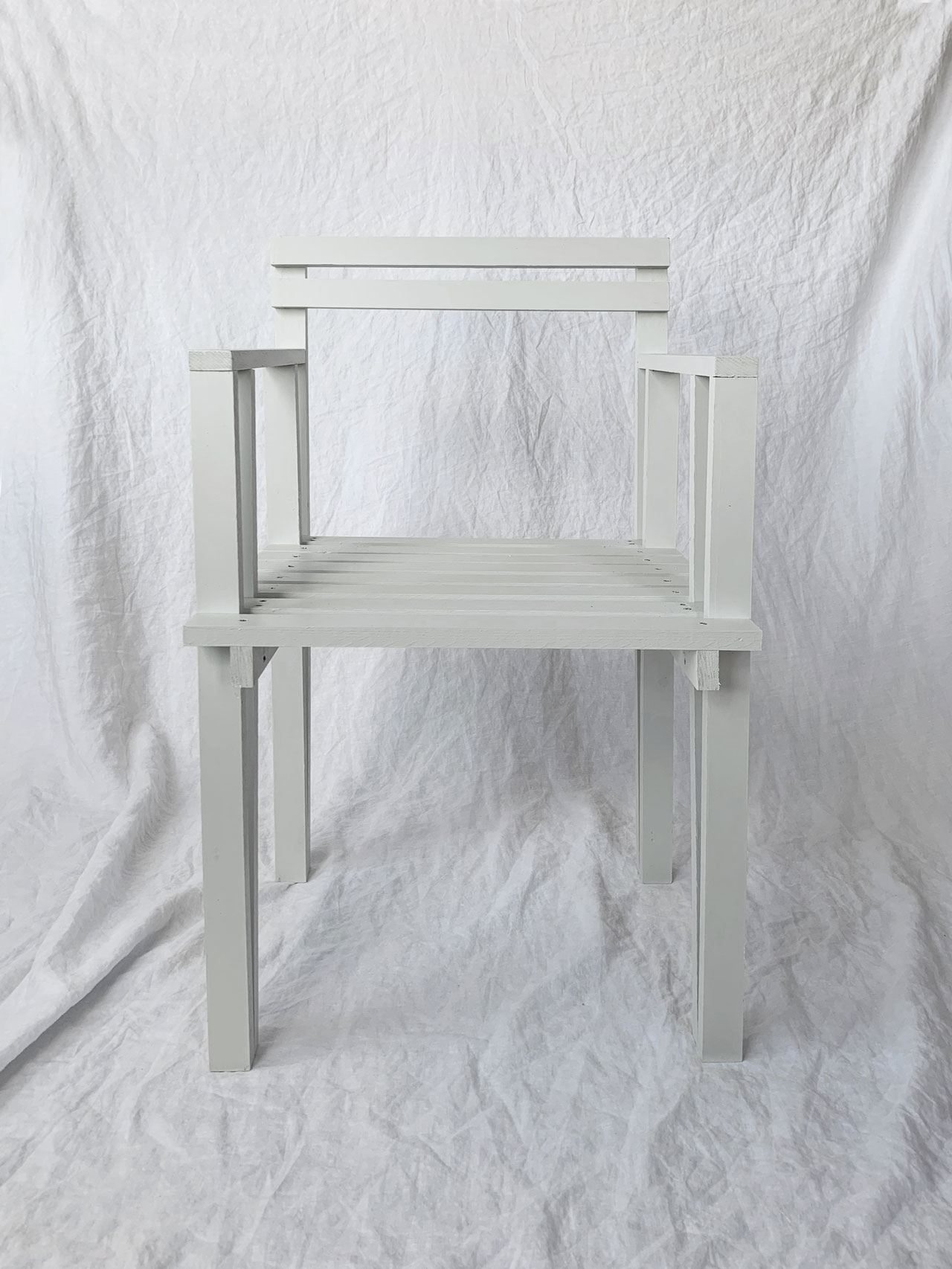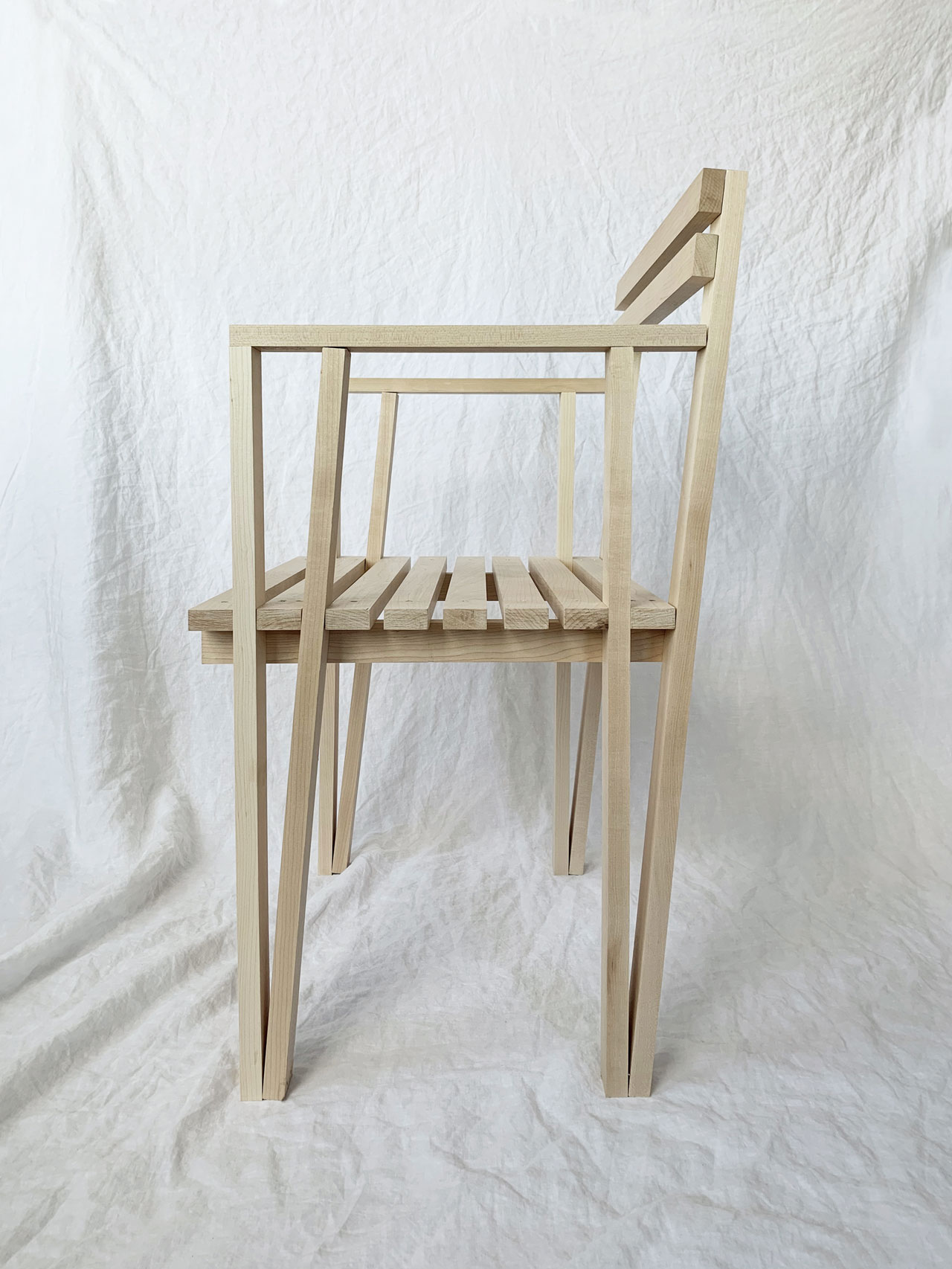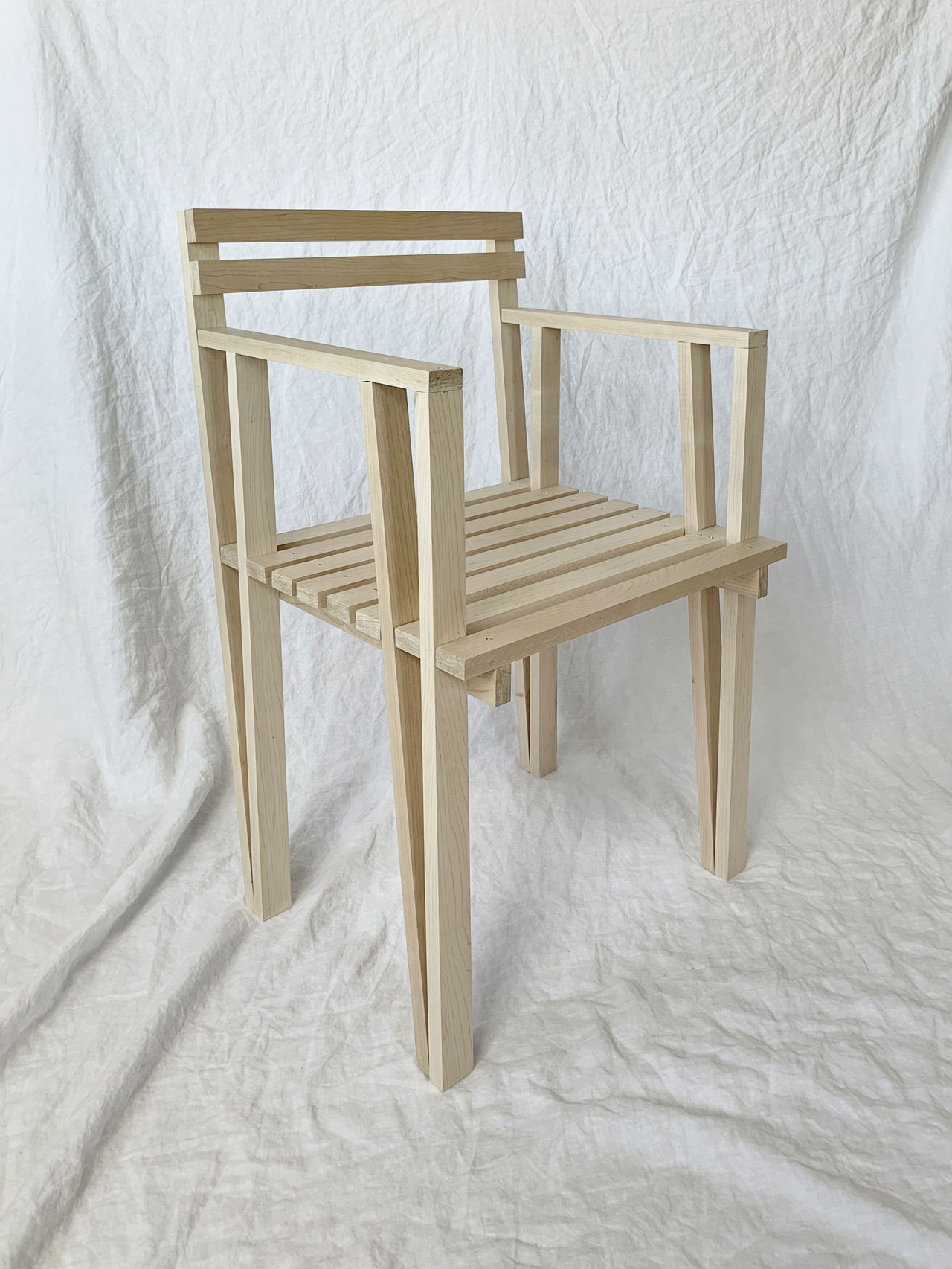 Smooth Planed Pine Wood, 1in x 2in (20mm x 34mm)
*Any popular softwood can also be used, like Redwood. Metric measurements above are actual, not nominal, and availability may vary by location. 18mm x 34mm or 19mm x 38mm wood cuts will also work.
Quantity required: 2 pieces 34.5in (88cm) long, 6 pieces 27.5in (70cm) long, 2 pieces 15.75in (40cm) long, 2 pieces 17.75in (45cm) long, 10 pieces 20in (50cm) long
Flat Head Wood Screws, #6 x 1-1/2in (4 x 35mm)
Quantity required: 70