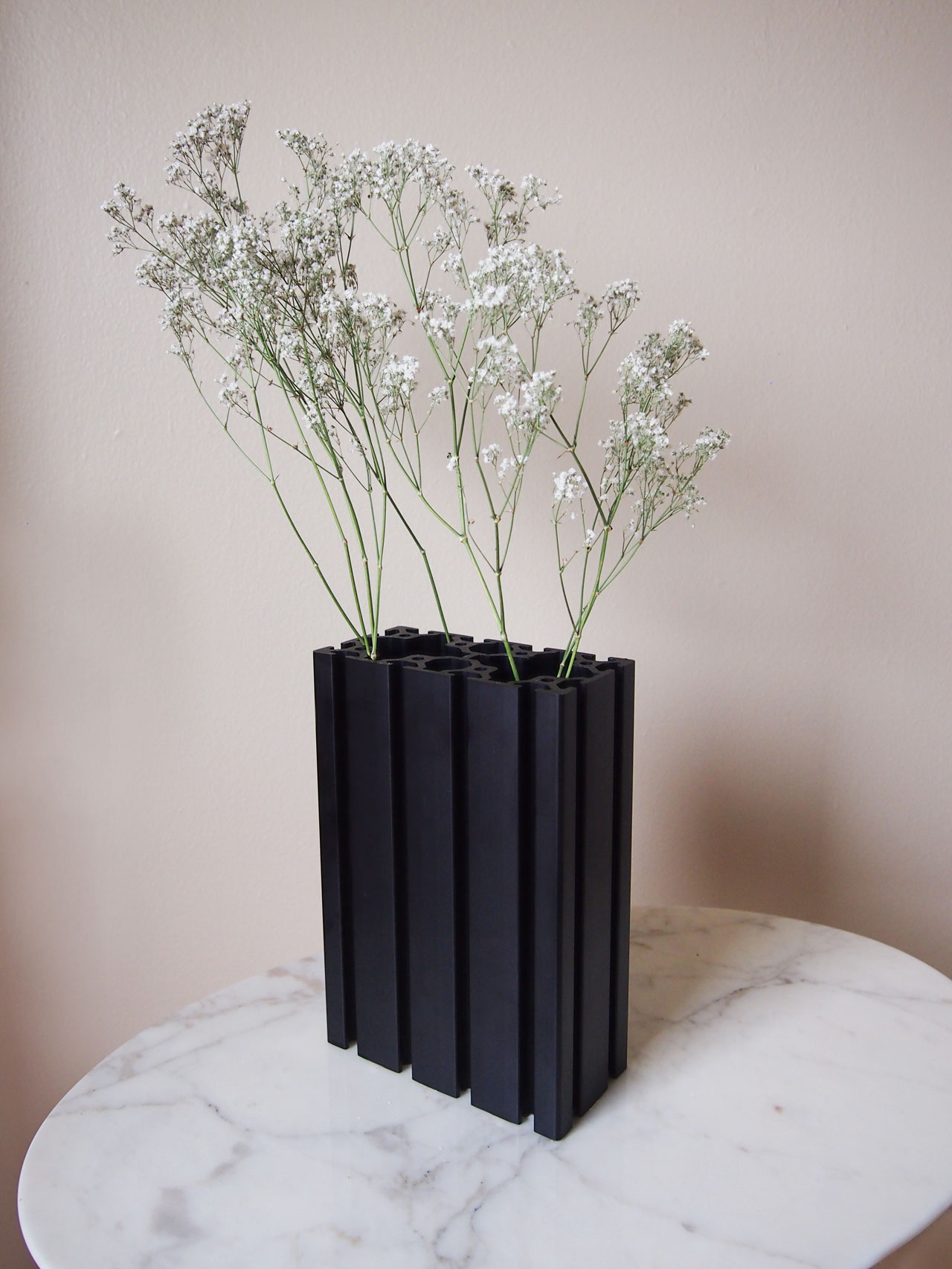 Design and photography by AANDERSSON
Published in Spring 2019
Hollow 80mm T-slotted framing is a natural form for a vessel. The extrusion process creates beautiful and functional grooves on the exterior as well as weight and material saving cavities on the interior. The full assembly process for the 9.5in (24cm) tall vase takes less than 1 hour to complete. Steps include applying a rubber pad and sealer to the bottom and filling the cavities with some epoxy glue. The parts cost less than 100 USD on average. While caring for your anodized (non-black) vase, clean and re-fresh water regularly to prevent oxidization.
Disposable Cup and Mixing Stick
Anodized T-slotted Aluminum Frame, 80mm x 160mm, 240mm length
Replaces: Black T-slotted Aluminum Frame, 80mm x 160mm, 240mm length