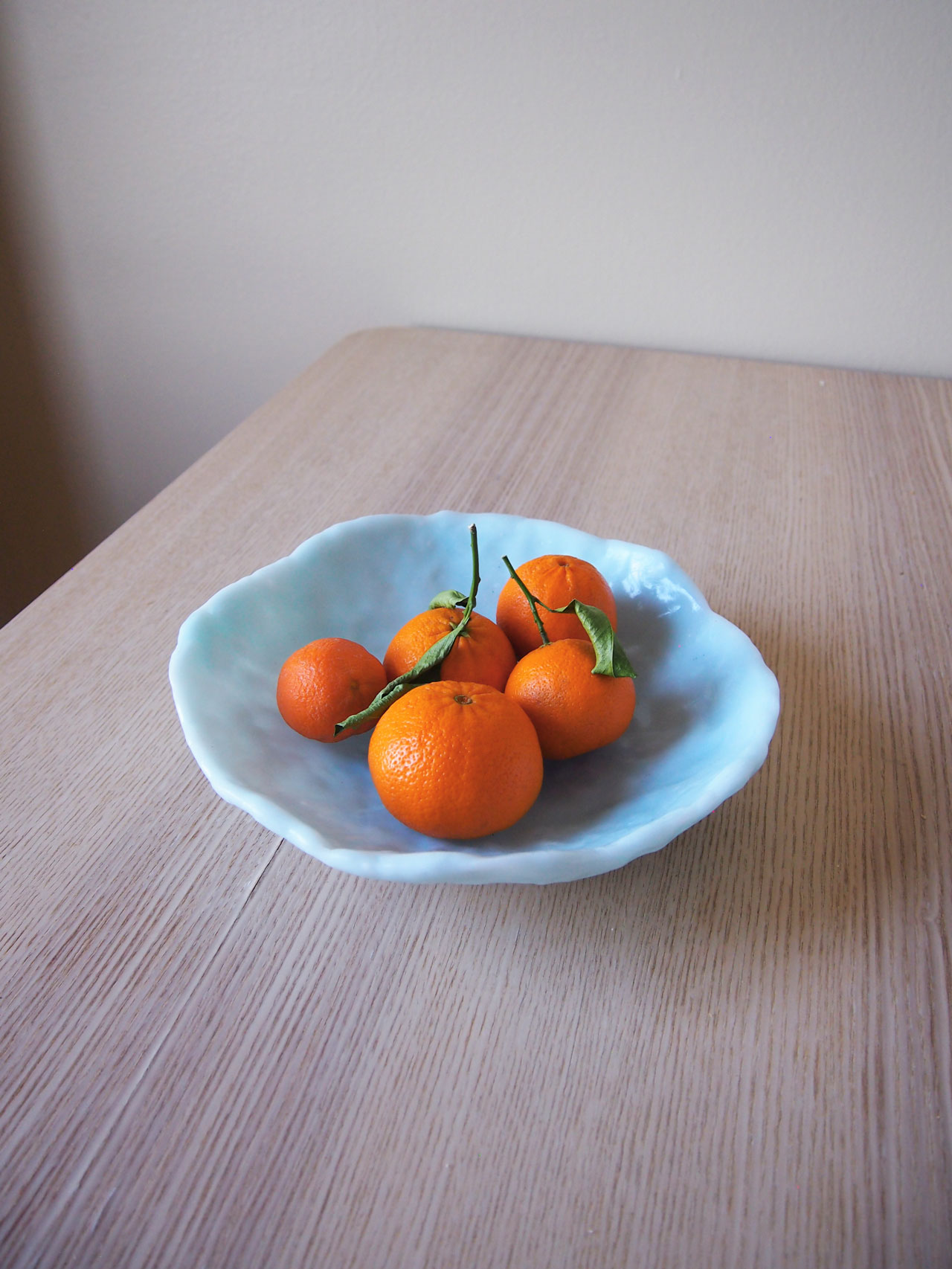 Design and photography by AANDERSSON
Published in Spring 2019
It's actually really fun to make this bowl. You are up against time because the hot plastic hardens as it cools, and while you can always re-heat and make adjustments, the ultimate form will reflect your quick movements to counteract gravity and the increasing tension in the plastic. The finished translucent bowl is roughly 13in (33cm) in diameter and it can be made larger by simply adding more plastic in step one. Assembly can be completed in about 1 hour and the parts cost less than 50 USD on average.
Coated Butcher Paper or Smooth Clean Surface