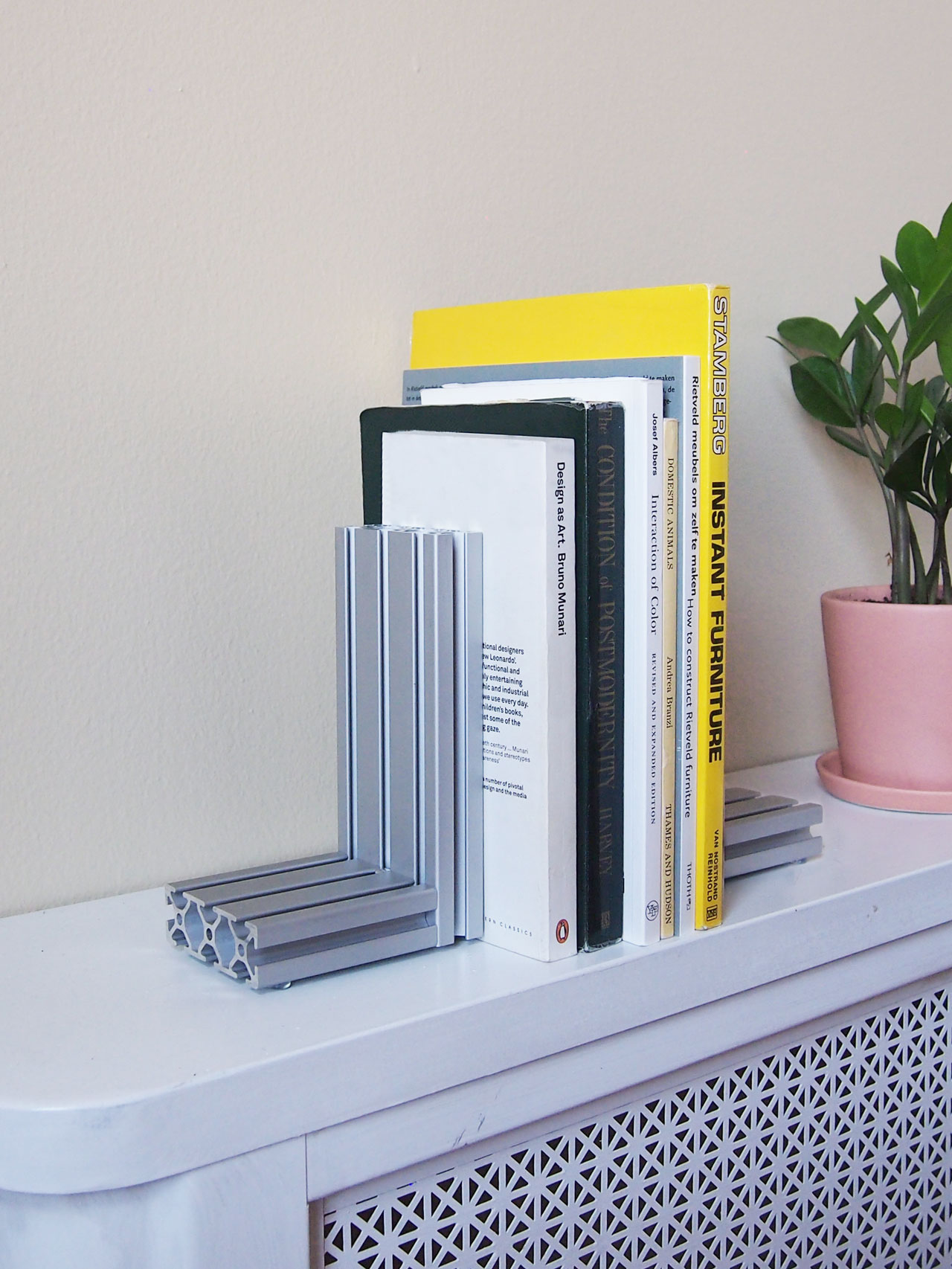 Design and photography by AANDERSSON
Published in Spring 2019
The lightweight and very strong framing material used in these bookends is a bit over-qualified to hold up a few books, but the beauty of the material's form is something worth putting on display. The full assembly process for these two 7.3in x 5in (185mm x 125mm) bookends is easy and takes less than 30 minutes to complete. Steps include custom ordering parts, screwing them together, and applying some bumpers on the bottom for grip. The parts cost less than 50 USD on average.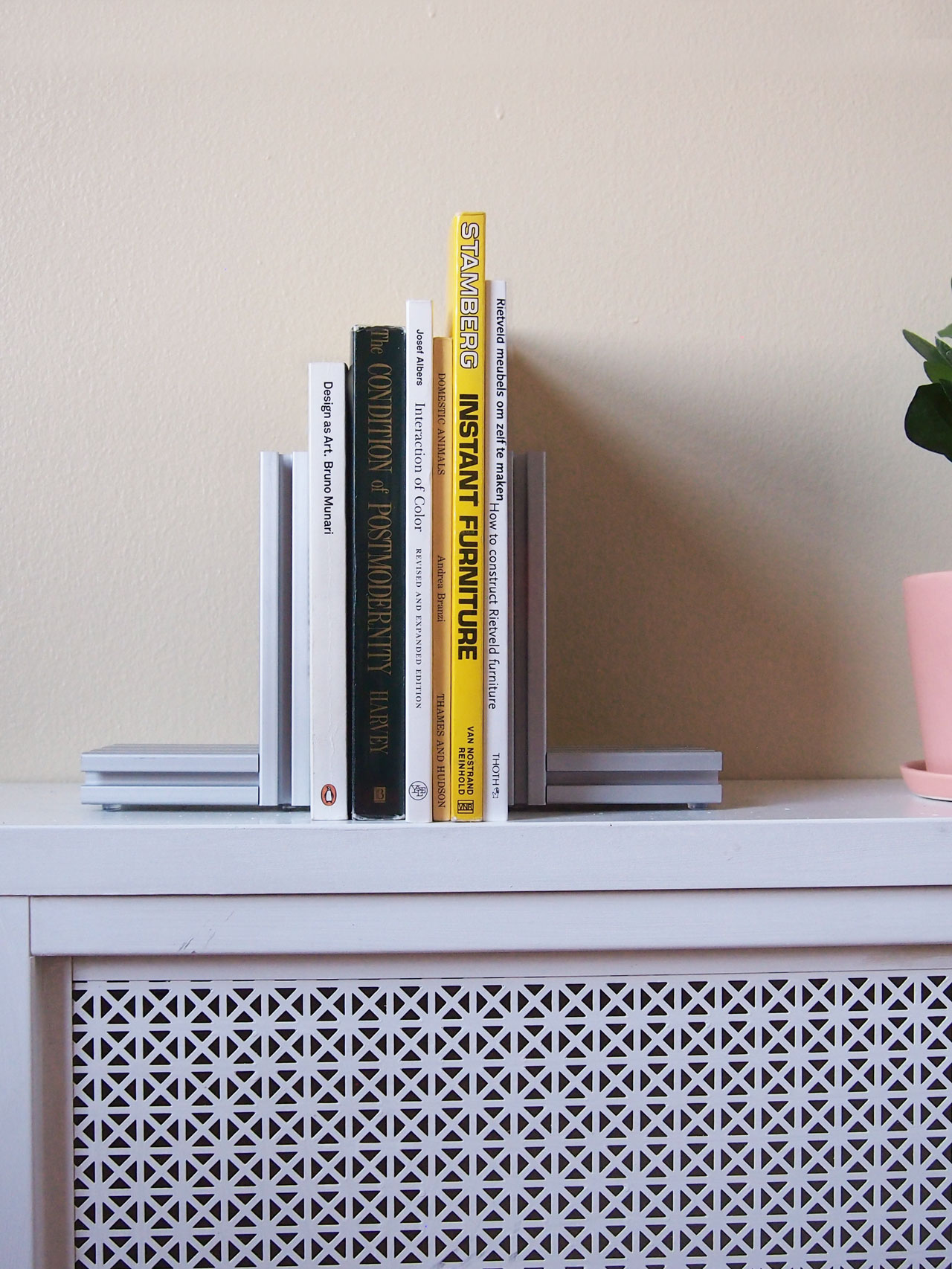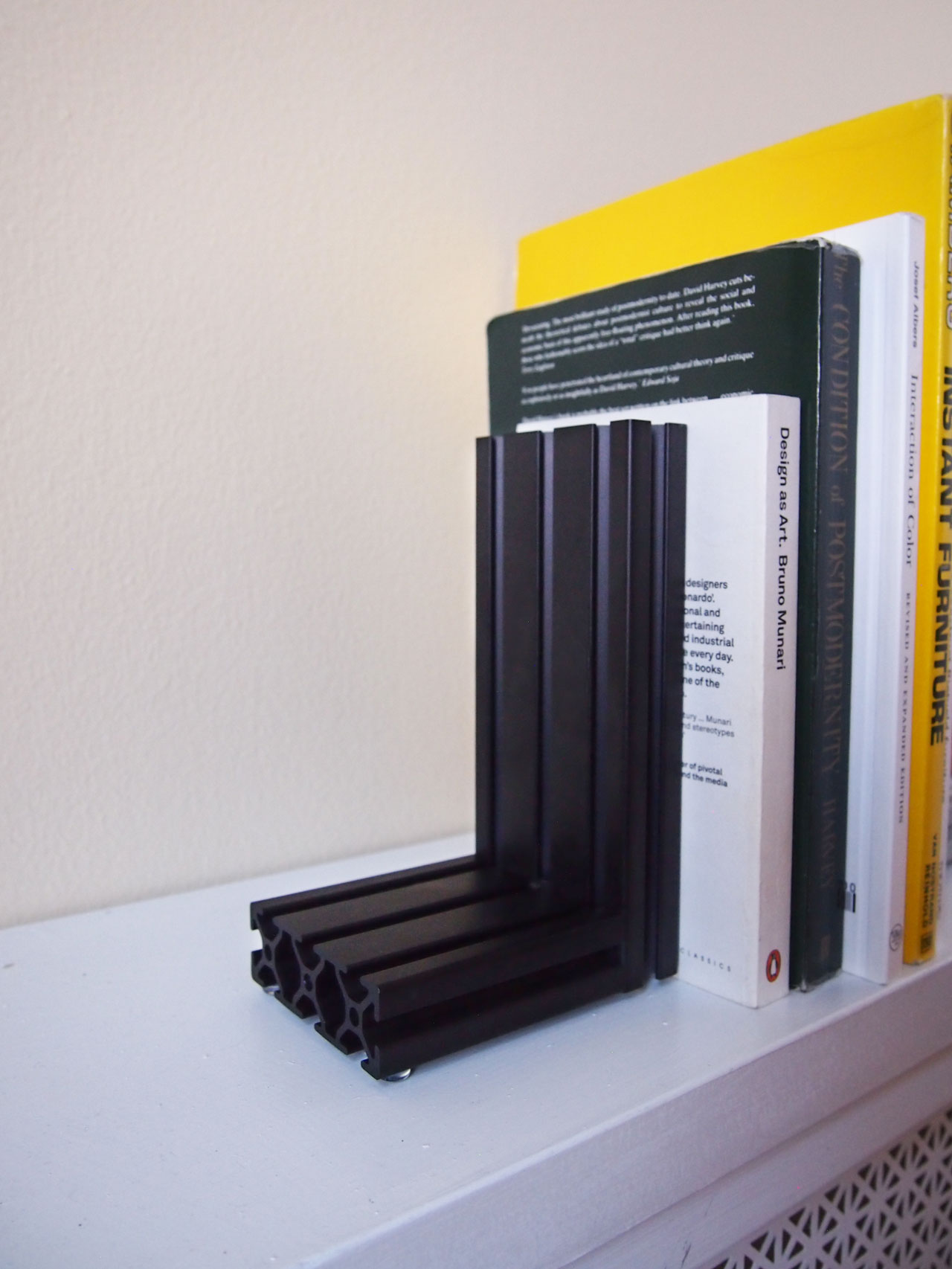 Black T-slotted Aluminum Frame, 25mm X 75mm, 100mm length, with Left End Tap Added
Quantity required: 2
Black T-slotted Aluminum Frame, 25mm X 75mm, 185mm length, with Access Hole Added
Quantity required: 2
Anodized T-slotted Aluminum Frame, 25mm X 75mm, 100mm length, with Left End Tap Added
Replaces: Black T-slotted Aluminum Frame, 25mm X 75mm, 100mm length, with Left End Tap Added
Anodized T-slotted Aluminum Frame, 25mm X 75mm, 185mm length, with Access Hole Added
Replaces: Black T-slotted Aluminum Frame, 25mm X 75mm, 185mm length, with Access Hole Added