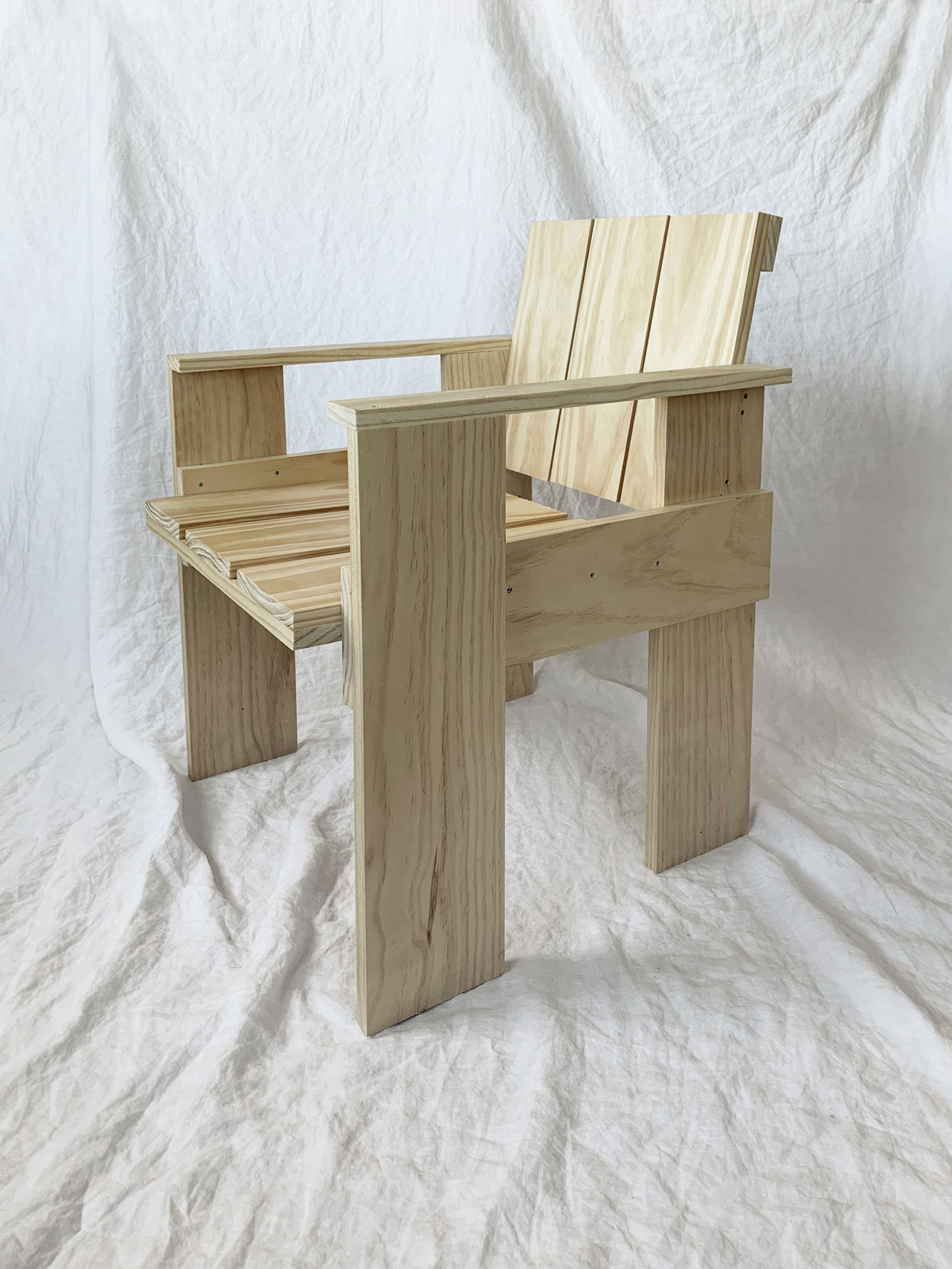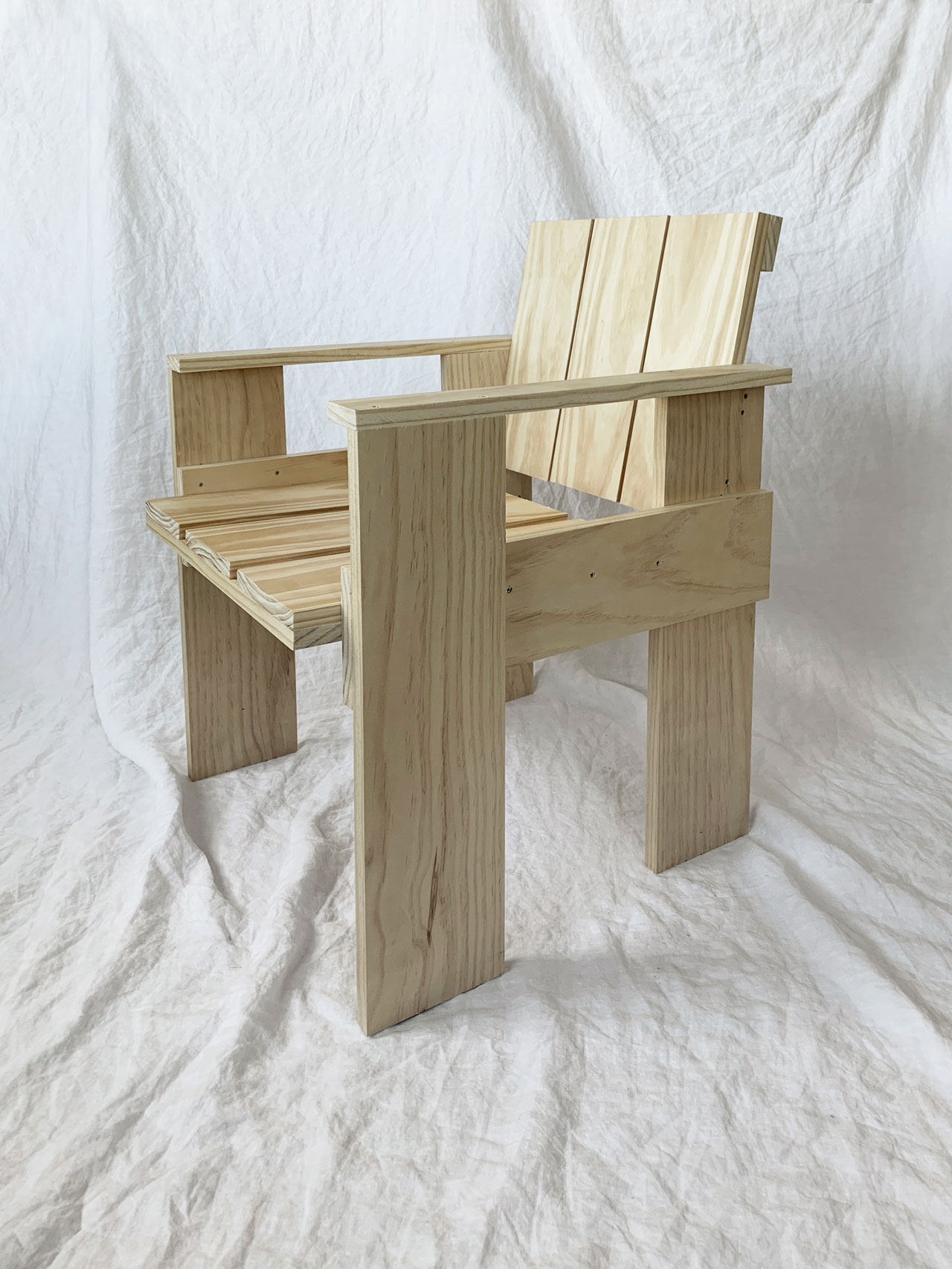 Rietveld's Crate Chair (1934) was designed with a particular interest in using recycled materials. Building instructions for most of Rietveld's designs have since been published in the 1986 book How to Construct Rietveld Furniture. Because this chair was originally produced, and it was not designed specifically as a DIY chair, it does require quite a lot of wood and more time spent with a saw. Assembly time is about 3 hours and the average cost is under 50 USD.
Smooth Planed Pine Wood, 1in x 6in (20.5mm x 144mm)
*Any popular softwood can also be used, like Redwood. Metric measurements above are actual, not nominal, and availability may vary by location. 18mm x 144mm wood can also be used, though arm and back rest measurements will need to be adjusted.
Quantity required: 3 pieces 19.75in (500mm) long, 6 pieces 15.75in (400mm) long, 4 pieces 24.25in (620mm) long, 1 piece 17in (450mm) long, 1 piece 18.5in (491mm) long
Flat Head Wood Screws, #6 x 1-1/2in (4 x 35mm)
Quantity required: 64