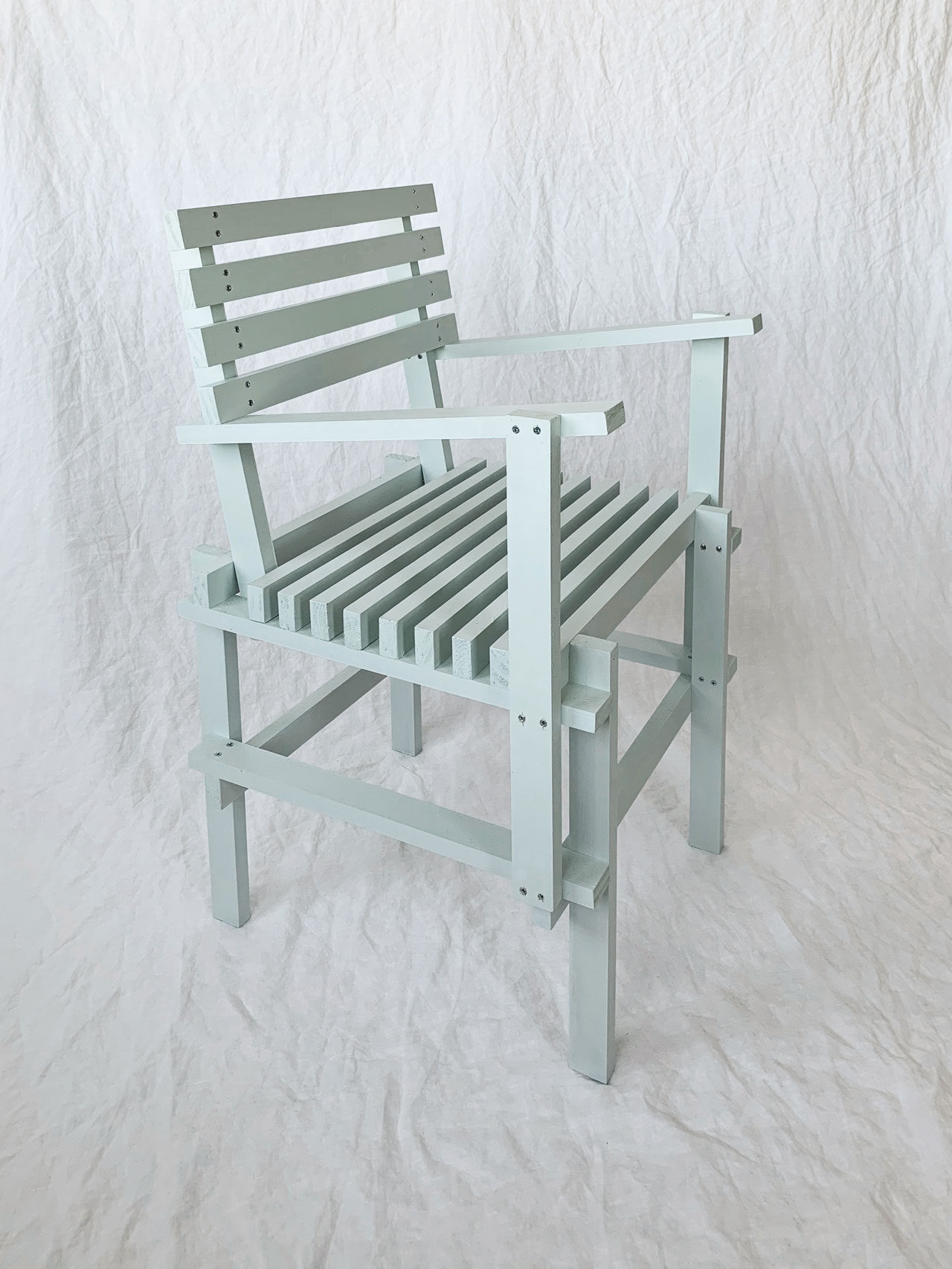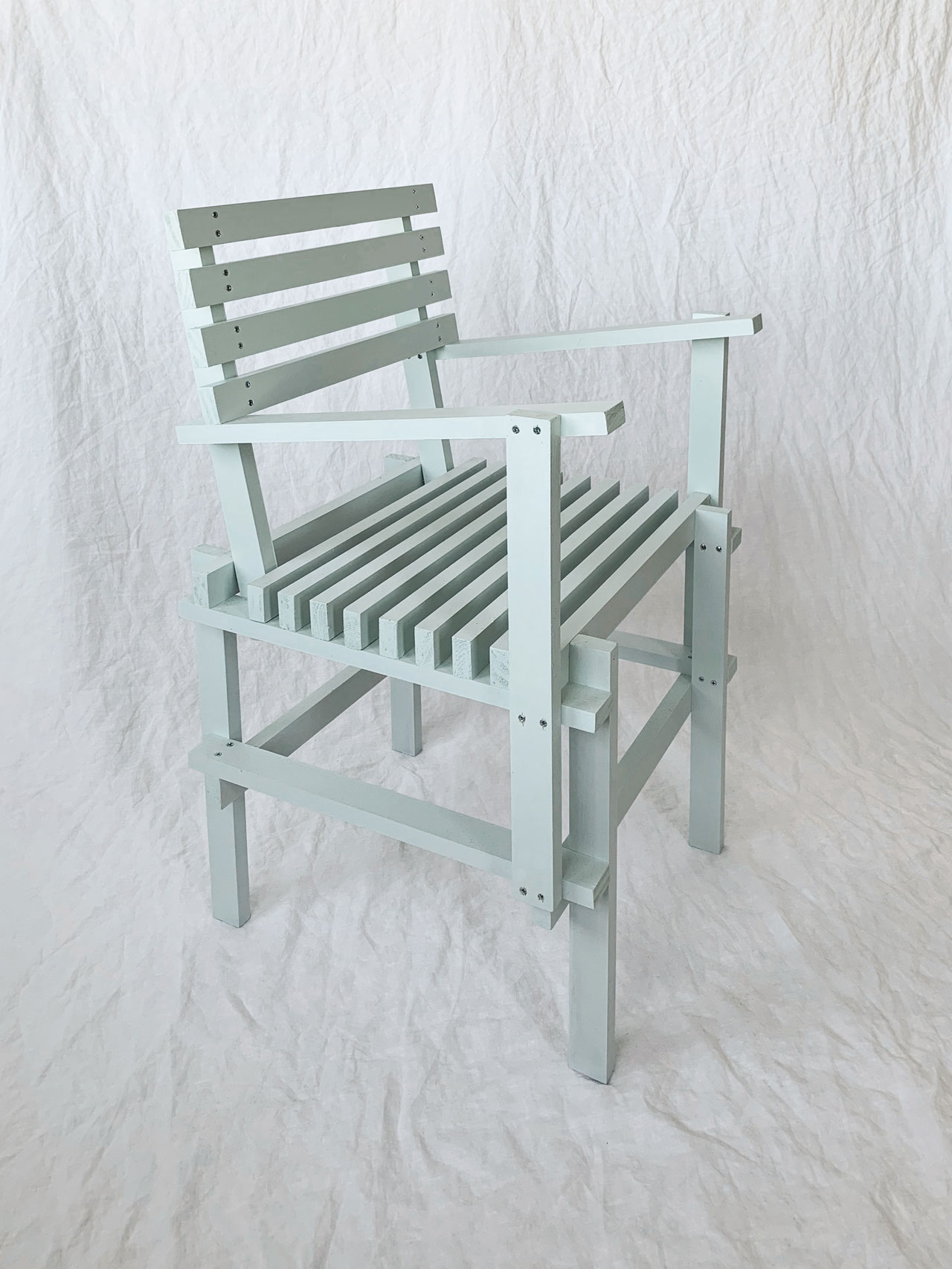 Designed by Max Lamb
Published in Fall 2019
A DIY chair's instructions are just as significant as the design of the DIY chair itself. The DIY Chair by Max Lamb, designed in 2008, is one of the more modern DIY chairs around, mainly because of the way Max chose to communicate the process of making the chair. The simple step-by-step method that he employed meticulously controls the process of production with detailed notes. The simple but time consuming assembly process takes up to 4 hours to complete. Parts cost under 50 USD on average.
Smooth Planed Pine Wood, 1in x 2in (18mm x 34mm)
*Any popular softwood can also be used, like Redwood. Metric measurements above are actual, not nominal, and availability may vary by location.
Quantity required: 30 pieces, 18.5in in length (31 pieces, 47cm in length, if using 18mm x 34mm wood)
Flat Head Wood Screws, #6 x 1-1/2in (4 x 35mm)
Quantity required: 124