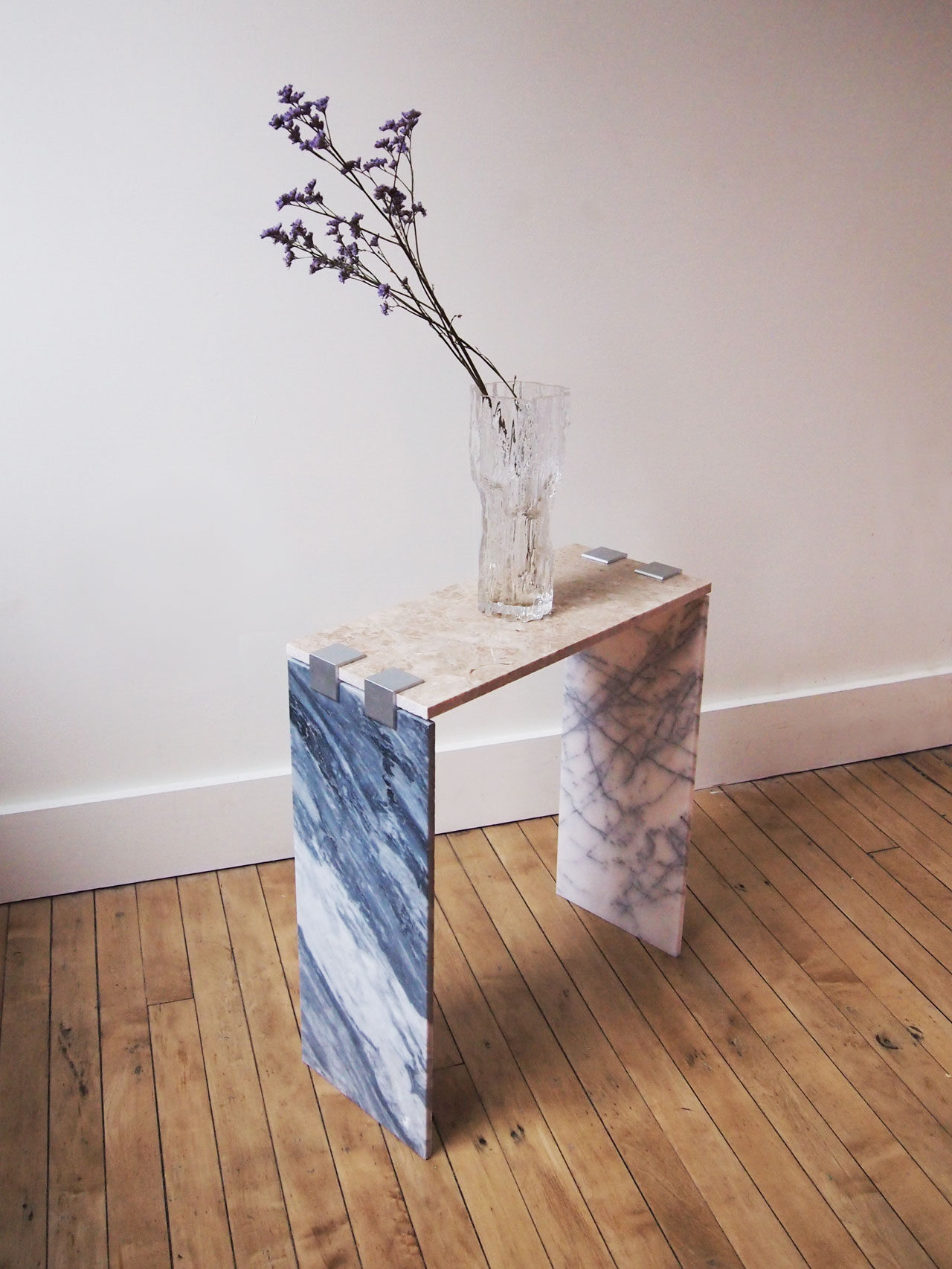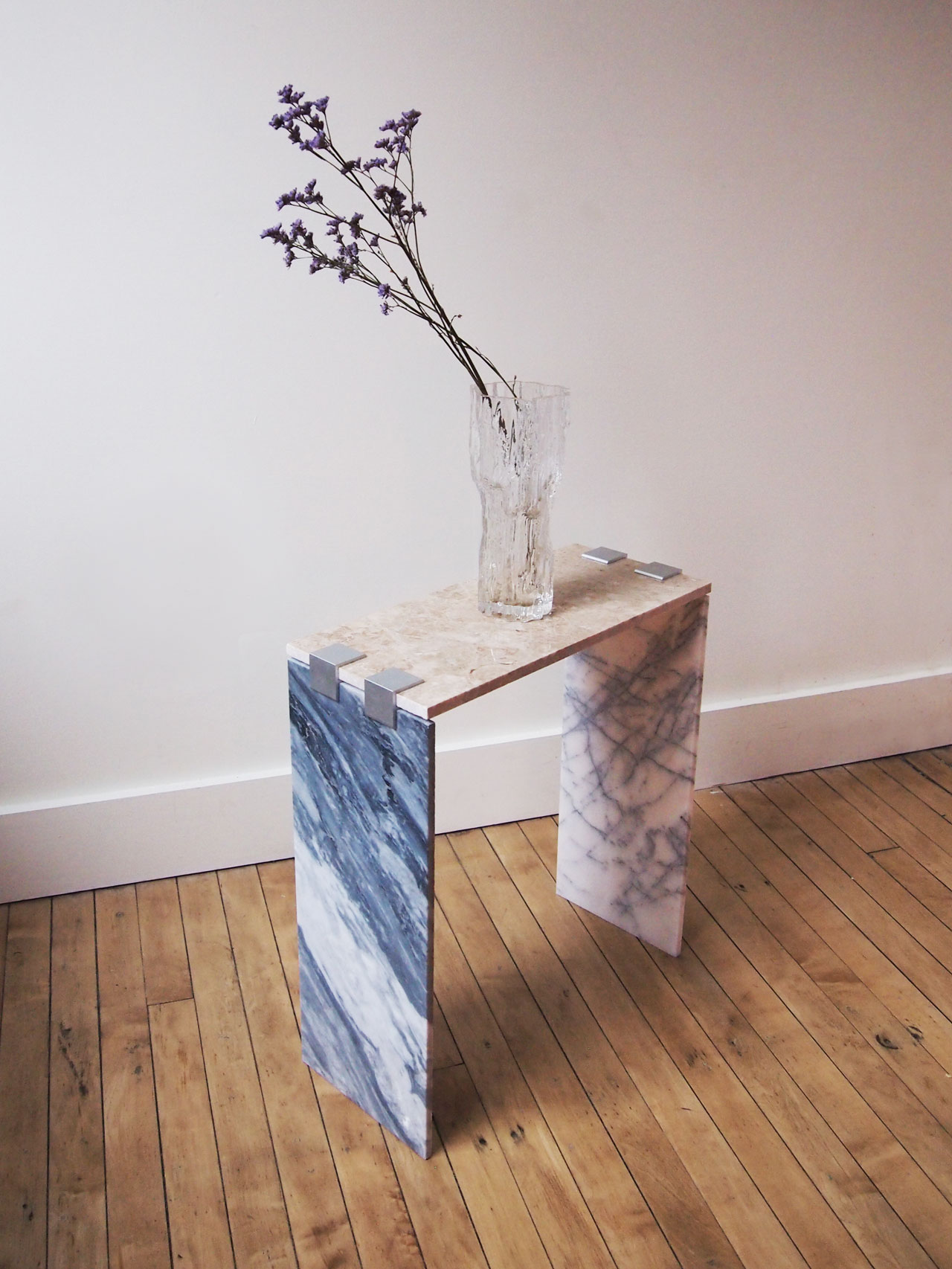 Design and photography by AANDERSSON
Published in Spring 2019
Propped up with easy to install aluminum brackets, marble tiles are used as structural pieces in this 21in (53cm) tall side table. Assembly can be completed in less than 30 minutes and the parts cost less than 100 USD on average. Steps include sanding the edges and corners of the marble and screwing the tiles into place with four brackets. Each bracket comes with padded screws so that the tiles are firmly held without risk of cracking or scratching.
Marble Floor Tile, Honed or Polished Finish, 8in x 20in (20cm x 50cm)
Quantity required: 1 full size sample
Marble Floor Tile, Honed or Polished Finish, 8in x 20in (20cm x 50cm)
Quantity required: 1 full size sample
Marble Floor Tile, Honed or Polished Finish, 8in x 18in (20cm x 45cm)
Quantity required: 1 full size sample