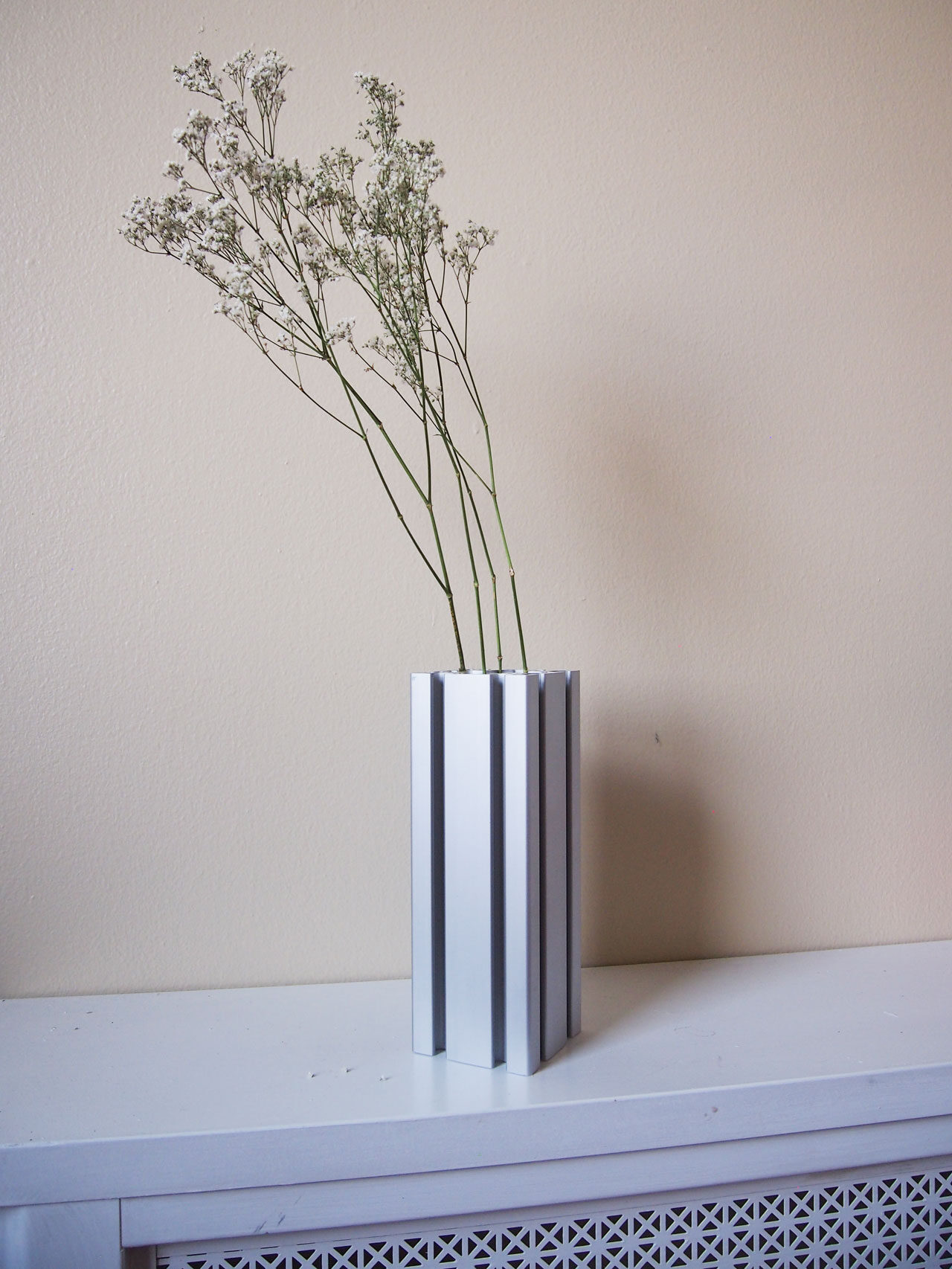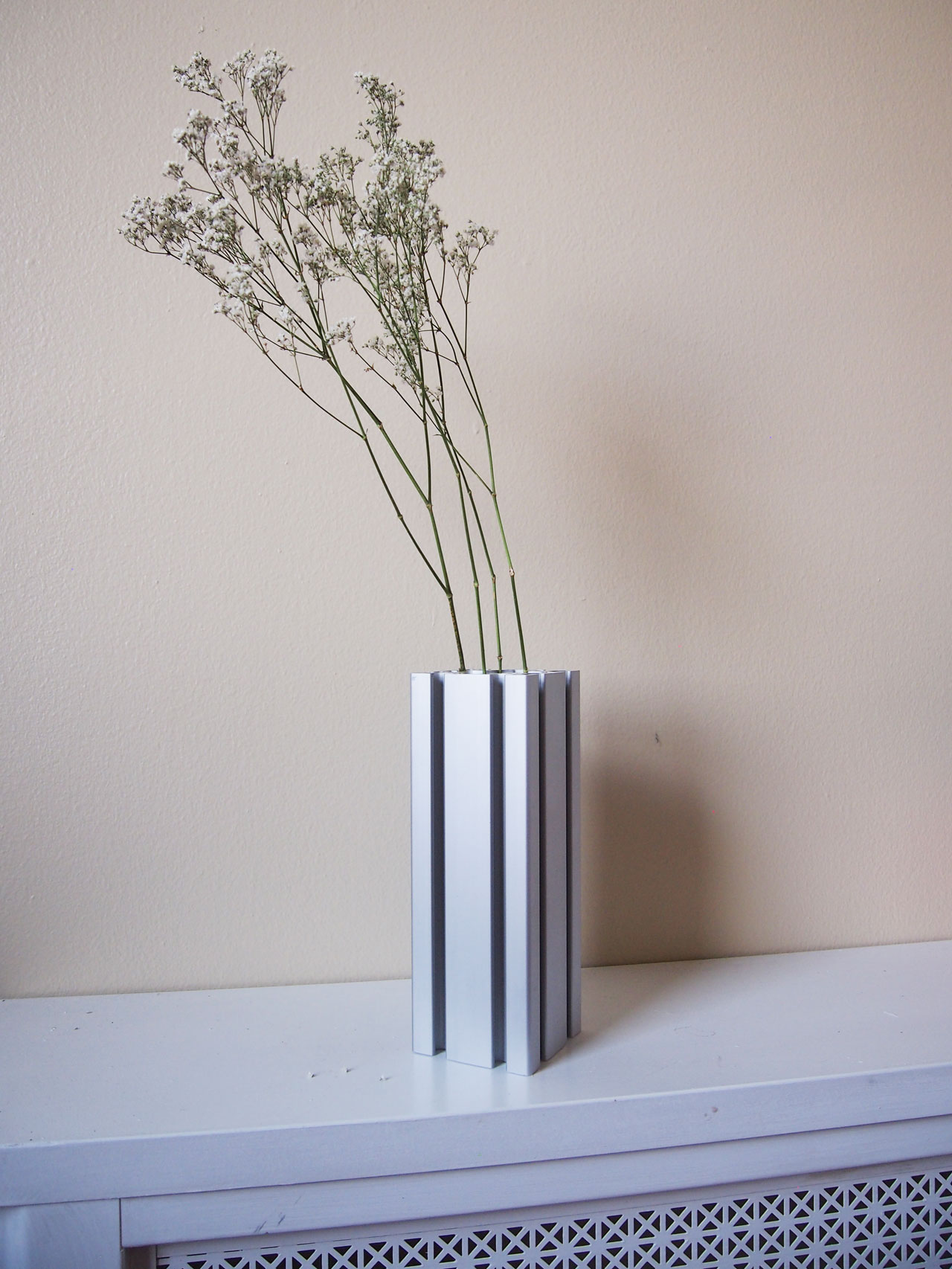 Design and photography by AANDERSSON
Published in Spring 2019
Hollow 80mm T-slotted framing is a natural form for a vessel. The extrusion process creates naturally beautiful and functional grooves on the exterior as well as a weight and material saving cavity on the interior. The full assembly process for the 9in (23cm) tall vase takes about 30 minutes to complete. Steps include applying a rubber pad and sealer to the bottom and filling the cavity with some epoxy glue. The parts cost less than 50 USD on average. While caring for your anodized (non-black) vase, clean and re-fresh water regularly to prevent oxidization.
Disposable Cup and Mixing Stick
Anodized T-slotted Aluminum Frame, 80mm x 80mm, 230mm length
Replaces: Black T-slotted Aluminum Frame, 80mm x 80mm, 230mm length